It seems like everyone has something different to say when it comes to the proper use of sunscreen and SPF and, unfortunately, this can be really damaging — and even dangerous — for our skin. That's because there are certain things that are being passed along as "truths" that are simply not factual. 
So we're taking it upon ourselves to clear up the misinformation you may be hearing about sun protection so you can stay protected 365 days a year. Read on for 6 SPF myths you may be mistaking for SPF facts: 
MYTH #1: You don't need to wear sunscreen if you're staying indoors.
The unfortunate reality is that being outside isn't the only time you're exposed to the sun's damaging rays. While sitting indoors does, naturally, mitigate exposure risks because glass windows filter most UVB rays (the ones that burn you) out, more than 50% of UVA rays (the ones that can cause aging) are still able to make their way through. Applying SPF wherever you are, even if you intend to stay home, is the best way to keep your skin healthy and youthful-looking.  
MYTH #2: You don't need to wear sunscreen in the winter.
Like glass, clouds help to reduce some of sun's harmful rays but they cannot completely block them. This means that, whether it's just a cloudy day or a cold winter day, you should still be applying SPF daily, year-round. Not sure how much is necessary? Checking the UV index on your preferred weather app is a great way to determine how much sun protection you'll need for the day ahead. 
MYTH #3: Your dark complexion means you don't have to wear sunscreen. 
No matter how dark your skin tone, sunscreen is a necessity. This is because, while more melanin does help to diffuse UVB rays so you're less likely to burn, it doesn't completely prevent it. Plus, sun damage can present itself in other ways besides burning, like pre-mature aging and, worse yet, skin cancer — which impacts 1 in 5 Americans in their lifetime, according to the American Academy of Dermatology Association. In other words, regardless of your skin type or tone, you must wear sunscreen. 
MYTH #4: The SPF in your makeup is enough.
Sun protection in your makeup is a huge plus but when relied on as a solo act, it's not sufficient. This is because the proper amount of sunscreen necessary to protect your skin is significantly more than the amount of tinted moisturizer or foundation you're wearing. So, while we love the additional SPF in your beauty regimen, be sure to apply a true SPF like High Potency Face Finishing & Firming Moisturizer SPF 30 as the final step in your skincare routine. This silky, lightweight moisturizer is formulated with mineral-based sun protection to fight against environmental aggressors, including UVA and UVB rays, while DMAE helps visibly firm skin and vitamin E minimizes the look of discoloration. Simply apply it at the end of your skincare routine, wait until it's completely absorbed and then put on your makeup (if you wish). You'll thank us in the long run!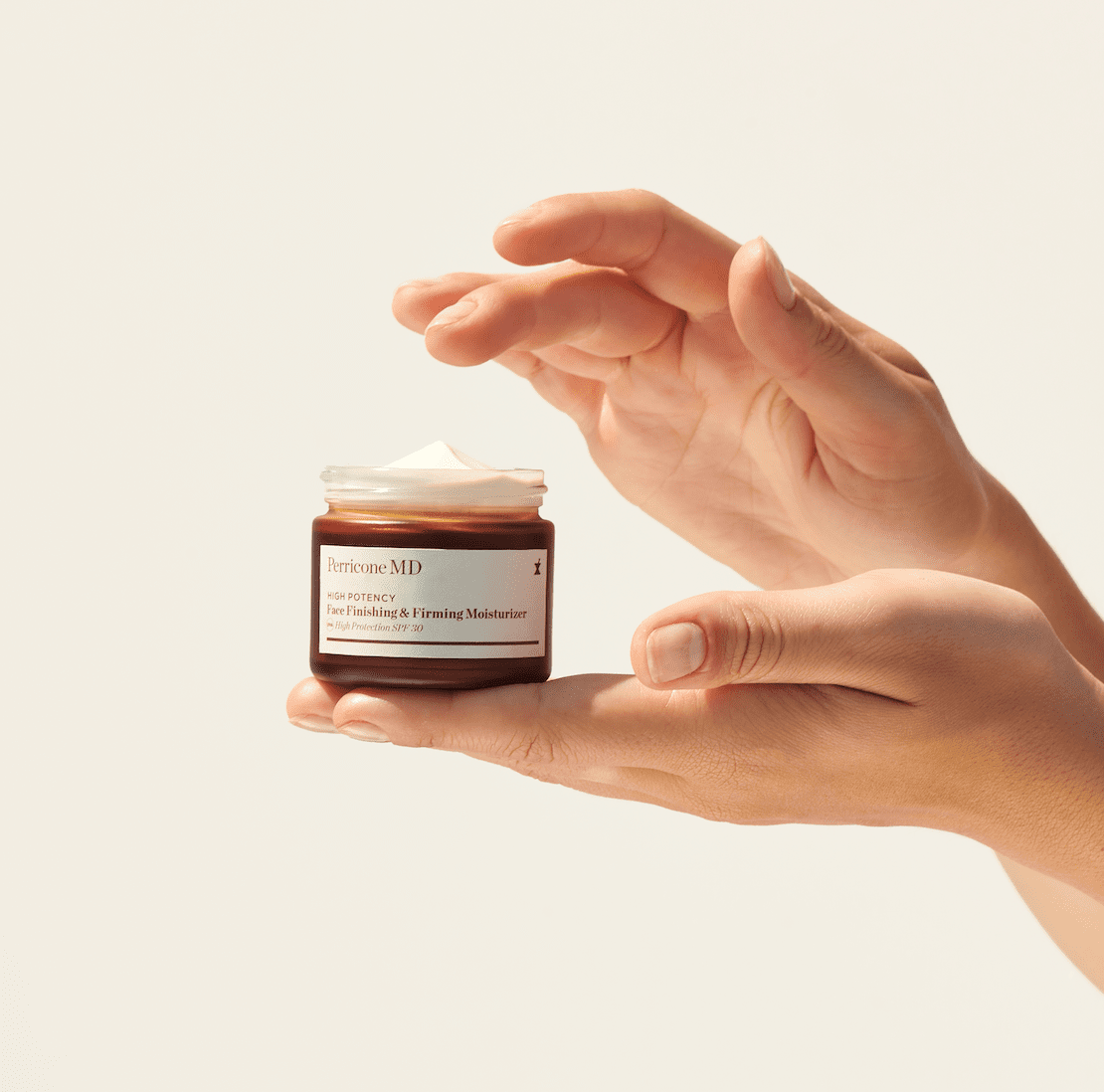 MYTH #5: You don't need to reapply sunscreen throughout the day.
Whether you knew it or not, sunlight breaks down sunscreen over time, so as the day goes on, your SPF begins to become less effective and will eventually wear off entirely. To prevent getting to a point where you're no longer covered (literally), it's essential to reapply it as instructed to keep your skin protected all day long.  
MYTH #6: SPF is all you need to protect your skin.
A combination of sun protection methods is always better than one. This is generally because we're human, which means that we aren't perfect so it's easy to miss spots of our body, forget to reapply in a timely manner, not use enough sunscreen at a given time and so on. Because of this, wearing protective clothing like sun hats, long sleeves, sunglasses and the like can help supplement to take your sun protection to the next level.  
That just about covers it! Hopefully now you won't be falling for these myths anytime soon. Just be sure to wear (and reapply) your SPF daily to properly protect your skin from sun damage for a healthy, more youthful-looking complexion for years to come.