The holidays are meant to be merry—but in reality, the weeks between Thanksgiving and Christmas can be a frantic whirlwind of shopping, baking, cleaning, decorating and entertaining. So it's no surprise that a recent survey found that 88 per cent of us find the holidays stressful. And that's in a good year.
This year, of course, we have COVID-19, which adds another layer of anxiety to these already-frenzied few months. To ensure you have a stress-free holiday during these unprecedented times, it's important to adopt holiday self-care strategies— like treating yourself to a luxurious skincare experience.
Skin needs a little extra pampering this season since the stress you experience over the holidays can wind up written all over your face. Cortisol, the stress hormone, can send sebum production into overdrive, resulting in pimples. It can also aggravate inflammatory skin conditions like eczema, psoriasis and rosacea. A review of studies published in the journal Inflammation  & Allergy Drug Targets shows a connection between chronic stress and accelerated skin aging (wrinkles, sagging, dark spots and dullness), and the researchers note that sleep deprivation can contribute to skin aging as well.
Our holiday skincare sets are the ideal way to treat yourself (and your skin) to some much-needed pampering this season—and they also make perfect gifts for friends and family. The best part? They are specially priced to offer incredible value.
Acne Relief Prebiotic Acne Therapy 90-Day Regimen – $89 ($125 Value)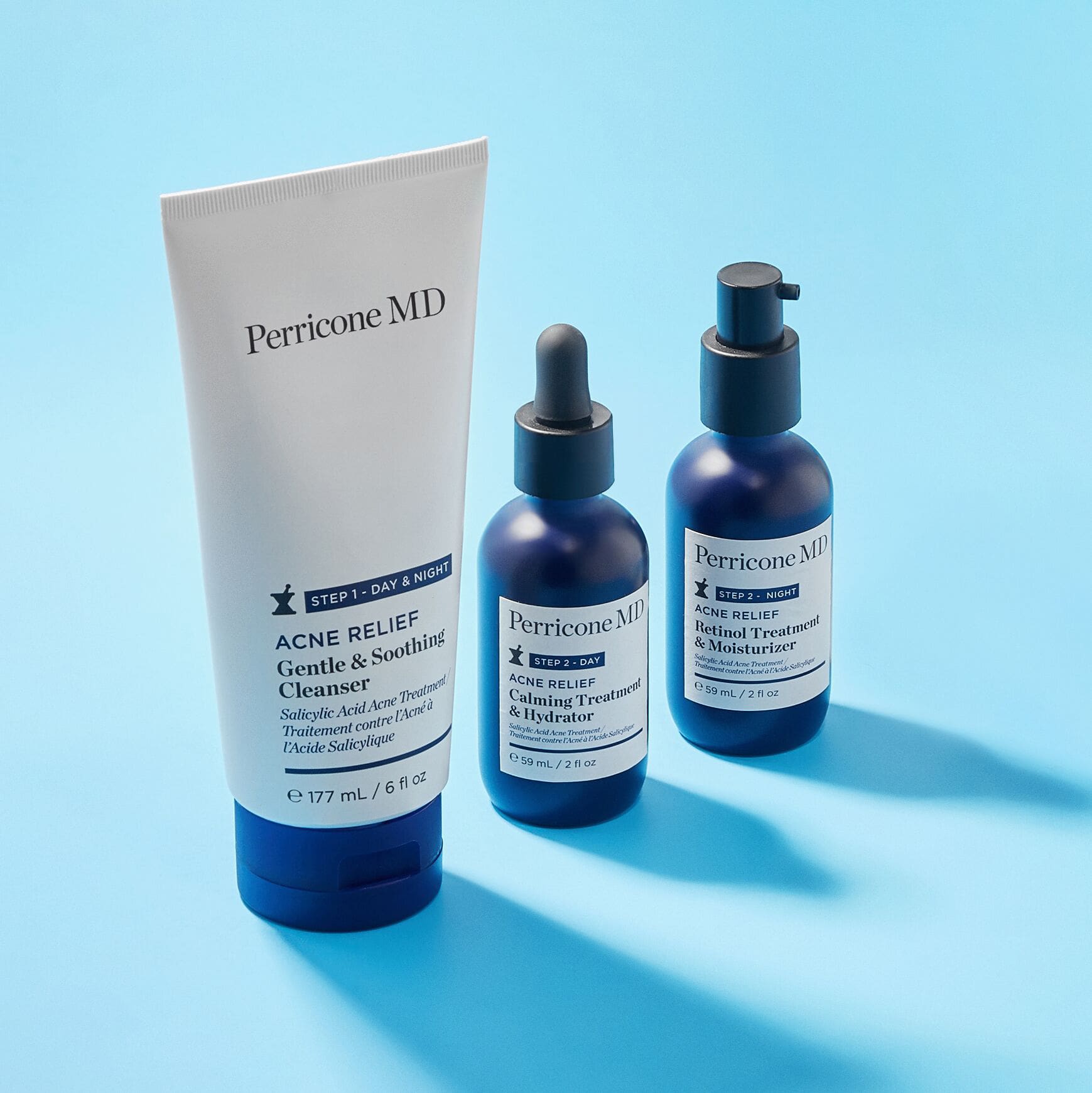 If you struggle with acne-prone skin—or are experiencing a bad case of Covid-related maskne—try this simple, two-step regimen. The kit contains a Gentle & Soothing Cleanser for morning and night to cleanse, unclog pores and remove dead skin cells. Ingredients like sucrose and squalane help ensure skin stays healthy and hydrated while the acne-fighting ingredients do their jobs.
After cleansing in the morning, apply the Calming Treatment & Hydrator (Step 2), a lightweight lotion that contains lactic and succinic acids to target acne-causing bacteria, while citrulline and squalane help nourish and hydrate the skin.  After cleansing at night, use the Retinol Treatment & Moisturizer (Step 2). This non-drying formula contains a potent trifecta of retinol, citrulline and niacinamide to help exfoliate, reduce redness and clear blemishes while you sleep.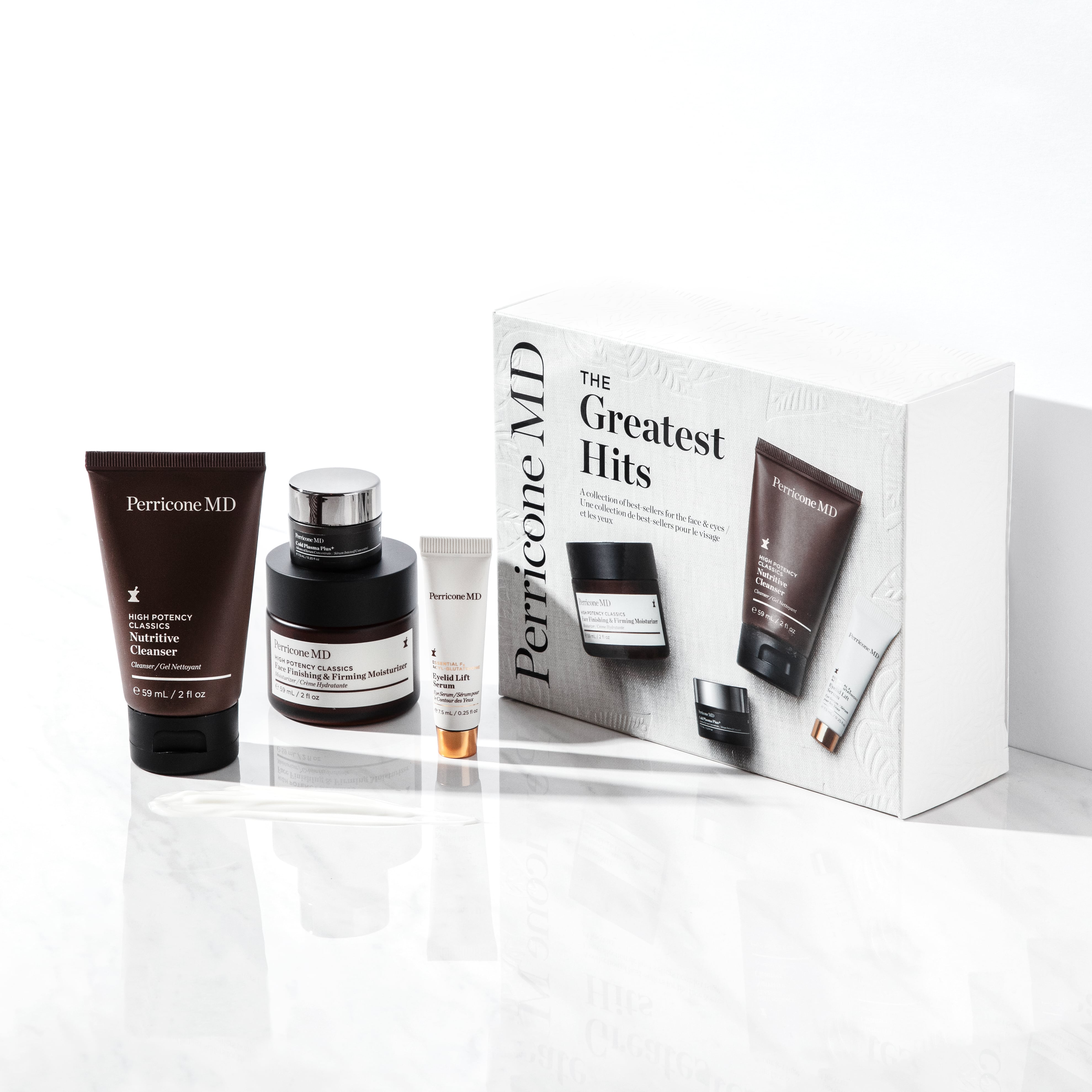 A compilation of our best-selling products, this kit includes Cold Plasma Plus+ Advanced Serum Concentrate, High Potency Classics Nutritive Cleanser, High Potency Classics Face Finishing & Firming Moisturizer, and Essential Fx Acyl-Glutathione Eyelid Lift Serum. Together, these products help smooth the appearance of wrinkles, improve tone,  texture, firmness and hydrate parched skin. Buy it for yourself—or gift it to a friend  (it's appropriate for all skin types). Trust us, you'll all be singing its praises.
Your Lips But Better Collection – $49 ($90 Value)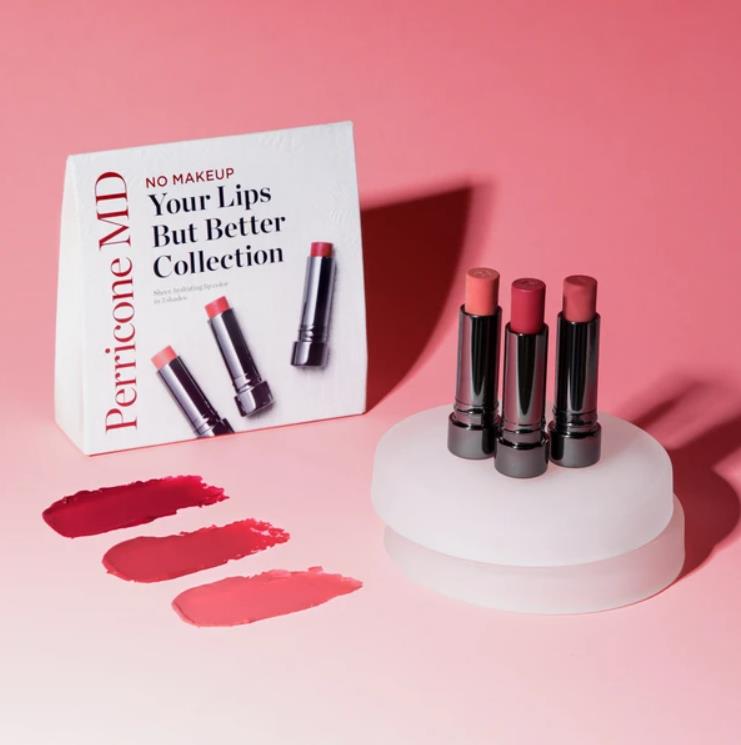 This is a fun and festive way to introduce yourself (and those on your list) to new lip colors. You'll get three of our best-selling shades—Original Pink, Berry, and Red—all nestled into a gift box. The solid-to-serum lipsticks impart a sheer wash of color (these are part of our No Makeup Skincare line) while conditioning and moisturizing dry, winter-chapped lips with neuropeptides and hyaluronic acid. If that's not enough, they also protect lips with mineral-based, Broad Spectrum SPF 15.
Hypoallergenic CBD Sensitive Skin Therapy Calming & Soothing CBD Collection – $69 ($108 Value)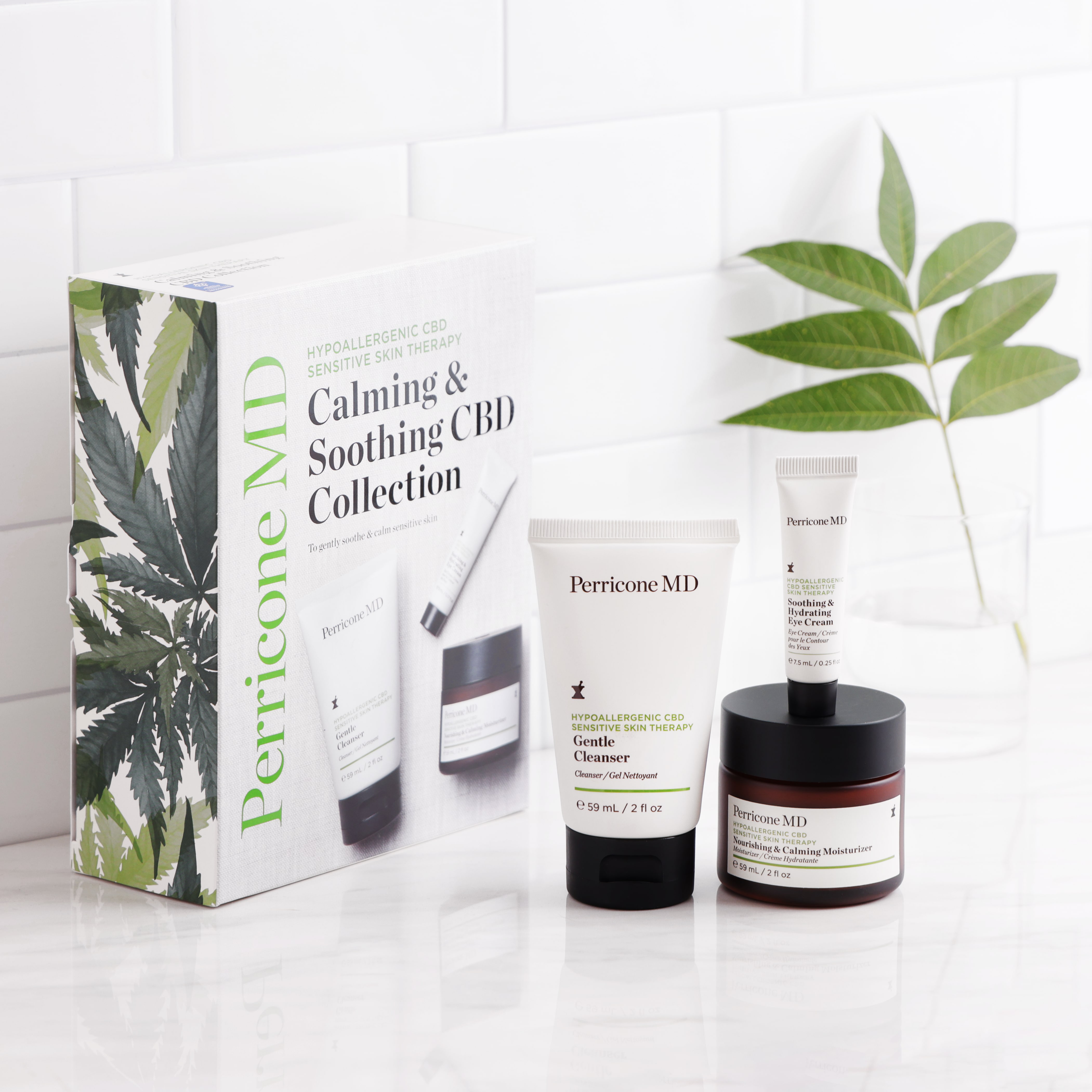 Your skin is probably feeling as stressed out as you are these days, so treat it to a calming, 3-step regimen. The kit includes a Gentle Cleanser, a Nourishing & Calming Moisturizer and a Soothing & Hydrating Eye Cream—all of which are formulated with 99% pure Cannabidiol (CBD). The formulas hydrate and refresh—and most of all, comfort—even the most sensitive skin.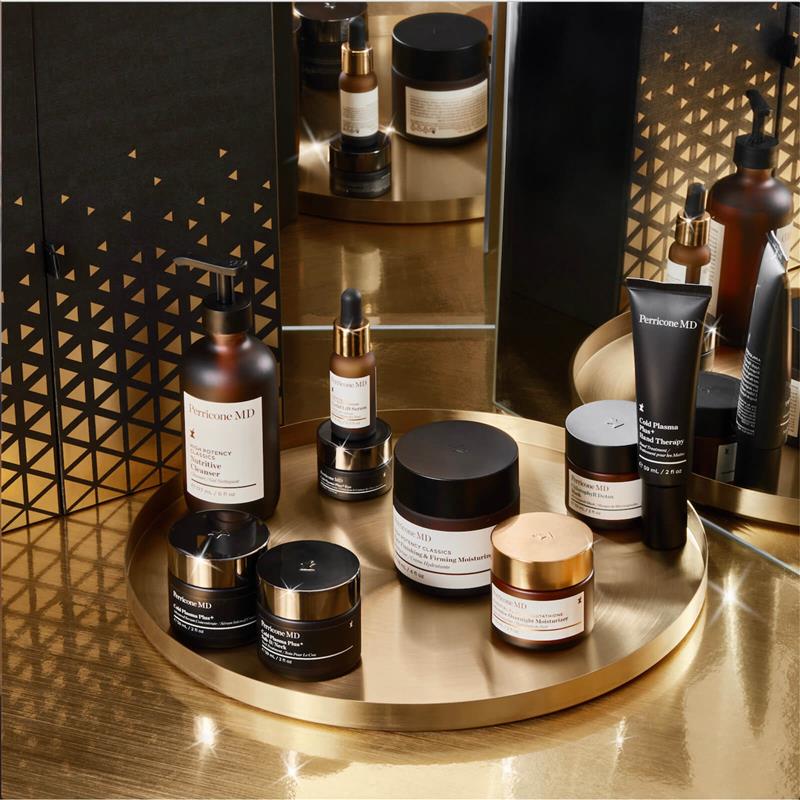 Tucked into a glamorous gold and black "jewel box," you'll find a curated collection of our best-selling gems—High Potency Classics Nutritive Cleanser, Cold Plasma Plus+ Advanced Serum Concentrate, Cold Plasma Plus+ Sub-D/Neck, Essential Fx Acyl-Gluthathione Eyelid Lift Serum, Cold Plasma Plus + Advanced Eye Cream, High Potency Classics Face Finishing & Firming Moisturizer, Essential Fx Acyl-Glutathione Intensive Overnight Moisturizer, Chlorophyll Detox Mask, and Cold Plasma Plus + Hand Therapy. This might not be something you're going to be sending to everyone you know, but it's the ultimate luxury skincare experience that you deserve to give to yourself this season.