There's a reason cleansing is the #1 step in every skincare routine. After all, would you ever consider putting on serum or moisturizer without washing up first? We sure hope not (our pores are screaming at the thought). 
Though we hate to be the bearer of bad news, the reality is, you might only be "scratching" the surface if you only cleanse once. You see, while even the most effective cleansers may seem to do a sufficient job from the outside, they're likely not getting more than skin deep. That's why double cleansing, a Korean method of deep cleaning, has quickly taken over the Western beauty world. 
But how do you double cleanse? And why exactly is it so important? Keep reading for everything you need to know about how this method can transform your skin. 
What Is Double Cleansing & When Should You Do It?
As the term implies, double cleansing is the process of washing your face twice. Though this may seem straightforward, there's a lot more to it than simply cleansing with a single face wash two times — there's a process. 
To perfect the double cleansing method, you'll need two separate cleansers: one oil-based cleanser to target surface debris and another gentle, water-based cleanser formulated for your skin type or concerns to deeply clean and wash away remaining residue. 
You may be wondering, "is double cleansing necessary if I'm thorough with the first cleanser?" Well, for starters, you'd be surprised by how much build-up and bacteria we leave behind just because we couldn't see it with our naked eye. Then, there's the fact that cleansers have different purposes. While oil-based cleansers (step 1) are effective in washing away sunscreen, makeup and sebum, water-based cleansers (step 2) are more effective in targeting dirt and sweat, with ingredients to hydrate, smooth and exfoliate. 
Tackling both surface-level and deep-down impurities of all kinds helps to unclog pores and prevent breakouts and the build-up of bacteria. This is just one of the many benefits of double cleansing, though. Using two different cleansers to thoroughly clean your skin also preps it to be able to better absorb the subsequent serums and moisturizers in your routine, allowing you to better reap their benefits. 
For most, double cleansing at night is sufficient as that's when you'll have the most dirt and makeup to wash off before resting your face on your pillow, while in the morning, a gentle cleanser should do the trick. 
How to Double Cleanse, While Avoiding Over-Washing & Over-Drying
The most essential rule for an effective double cleansing routine is choosing two cleansers specifically formulated for your skin type. This will ensure you never over-wash or over-dry, regardless of your skin type. After following that guideline, the steps are always the same: 
STEP 1: Thoroughly wash your face and neck with the oil-based cleanser, cleansing oil or balm.  
Our NEW Essential Fx Acyl-Glutathione Chia Cleansing Balm is the perfect first step to any double cleansing routine. It effectively melts away dirt, excess oil and makeup (yes, even eye makeup), all while nourishing the skin. The secret? A luxurious vitamin F blend, comprised of chia, flax and macadamia seed oils, replenishes and conditions, leaving skin feeling moisturized, supple and ready to take on the second cleanse.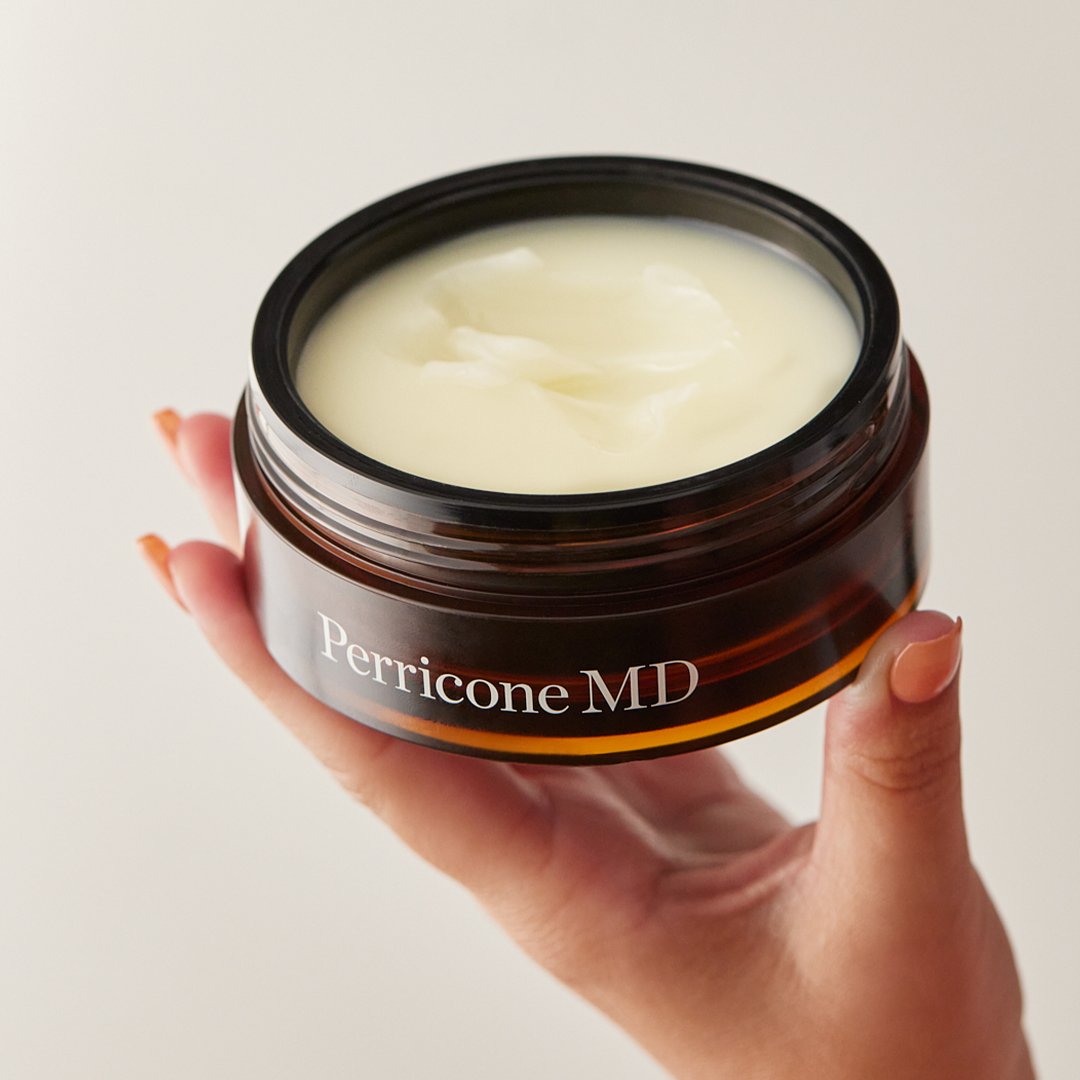 STEP 2: Rinse your face and repeat with your water-based cleanser. 
Our No Makeup Easy Rinse Makeup-Removing Cleanser is ideal for all skin types, especially oil-prone and combination. This gentle gel is one of our bestselling water-based cleansers that removes debris, impurities and any stubborn leftover makeup, all without stripping the skin of its natural oils. Along with firming DMAE, it's formulated with powerful antioxidants turmeric extract and olive leaf extract to help soothe and smooth skin by helping it retain moisture.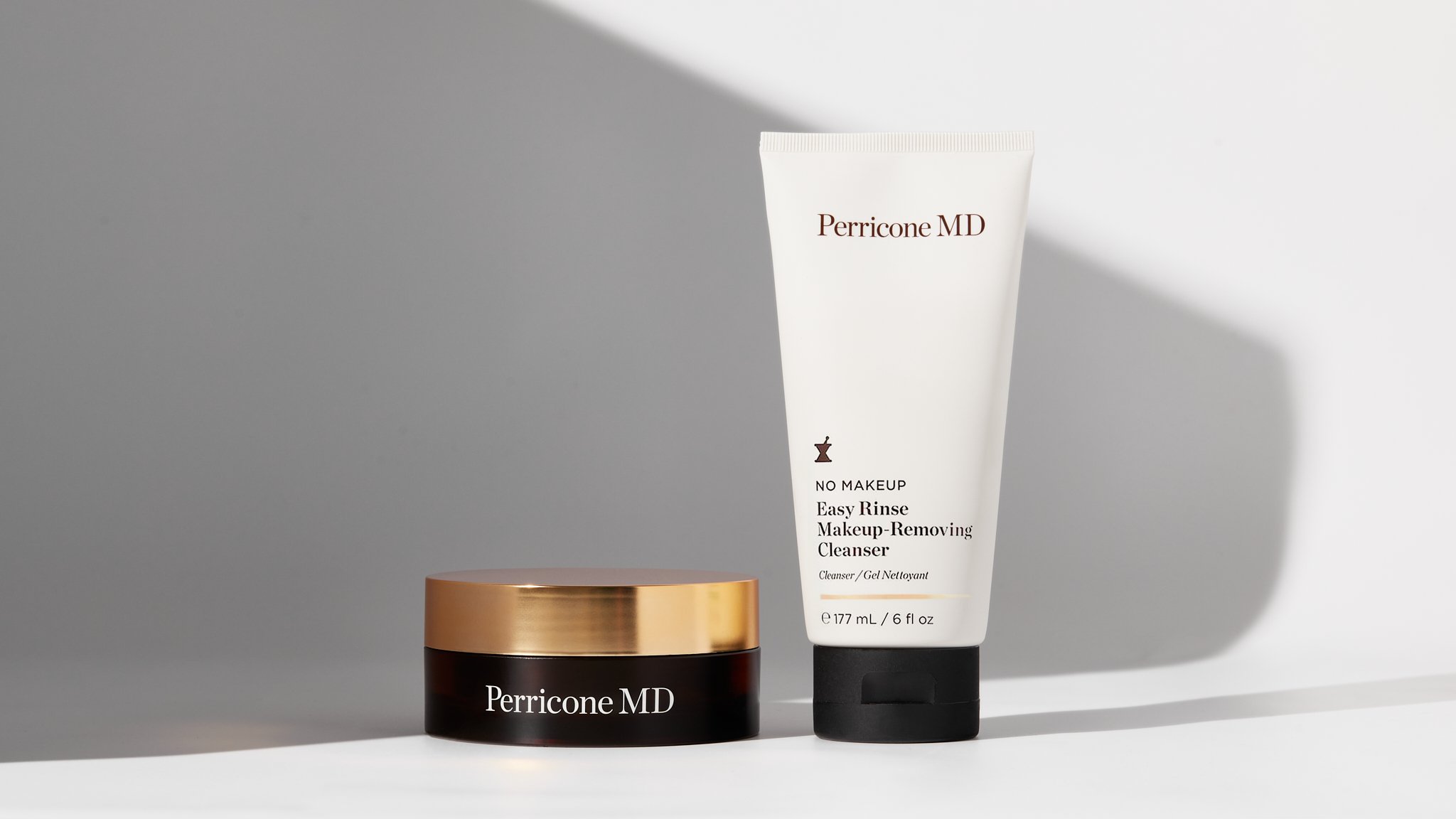 STEP 3: Completely rinse off your face and pat it dry. 
STEP 4: Proceed with the rest of your skincare routine, making sure not to skip your serum and moisturizer to fully replenish hydration (especially if you have dry skin). 
Well, what are you waiting for? It's time to deep clean. But remember: the key to double cleansing is properly replenishing hydration in the process. If you do this, your skin will always win.