We know it comes every year, yet the holiday season still manages to sneak up on us. Maybe you vowed to be a little more organized this year or to start your shopping earlier, but it's suddenly here. And between all the festivities, the prep and your regularly scheduled day-to-day stuff, you're feeling the crunch, a.k.a. holiday stress.
It's a quick season, but its run-you-ragged effects can take a toll on you—and your skin. Holiday stress can affect your sleep, make you crave junky, comfort foods (hello, holiday cookies), skip workouts and knock you off your usual routines, including your skincare regimen. Stress also increases cortisol, the stress hormone that can kick off an inflammatory cascade that can lead to everything from skin breakouts to dryness and even fine lines (if those stress and inflammatory levels remain high over time).
So, what do you do? You can't change the hustle and bustle of the holidays, but coping with holiday stress is possible. Put the focus back on you by sneaking in some daily self-care to lower your stress (and inflammatory) levels. Here are some easy tips for managing holiday stress with your skincare routine and lifestyle tweaks. You'll come out of the busy season feeling calmer, less stressed and have glowing, healthy skin, too.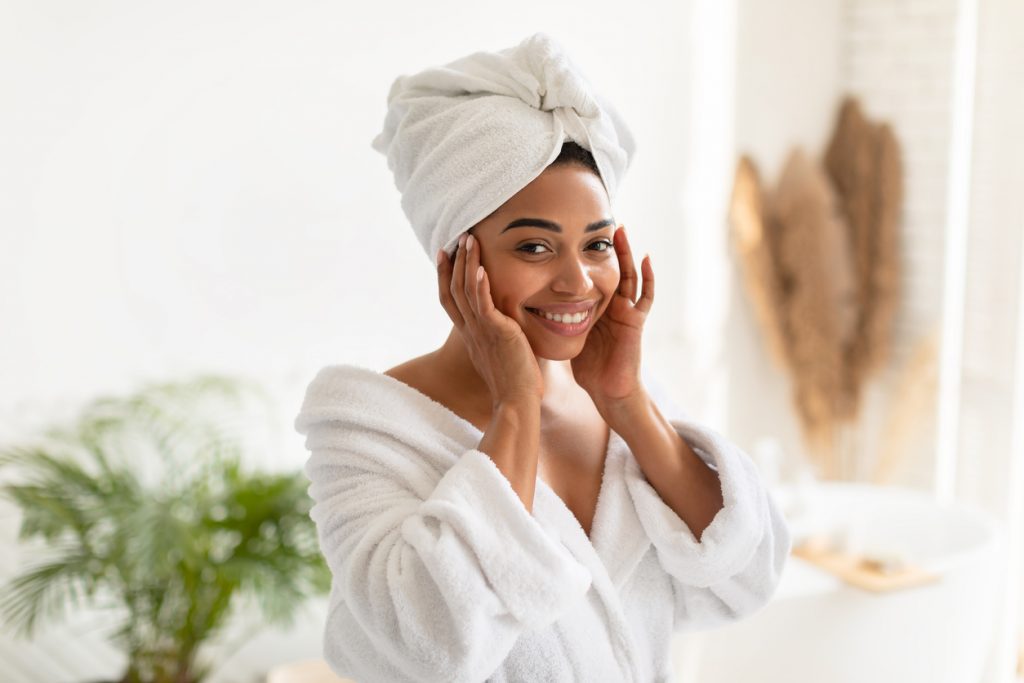 The 12 Steps of Self-Care Skincare
1. Start with a cleanse
Cleansing your skin not only clears away pore-clogging dirt, oil, debris and makeup, but it also gets your skin ready to receive powerful ingredients in the treatments that follow. It's the ideal way to kick off your skincare routine, but it's not just about having a clean face. It's about setting an intention to take care of yourself. Need a cleanser? Try the High Potency Classics Nutritive Cleanser, a gel formula that gently cleans without drying skin.
2. Set the tone
If you and your skin could use some extra pep these days, an exfoliating treatment can instantly give skin more radiance and tone. Perricone MD's new Vitamin C Ester Daily Brightening & Exfoliating Peel is gentle enough to use every day, but potent enough to whisk away complexion-dulling dead skin cells with a mix of different acids. It also minimizes the appearance of dark spots with a super-charged form of vitamin C.
3. Target and treat
 Zeroing in on your skin concerns and using treatments and serums designed specifically for those issues not only leaves you with healthier-looking skin, it gives you a sense of control, which can be lacking during stressful times. Choose a treatment designed for your specific issue. Or consider Cold Plasma Plus+ Advanced Serum Concentrate, which promotes the 9 most visible signs of healthy, youthful-looking skin by targeting fine lines, wrinkles, enlarged pores, dullness, uneven texture and skin tone, discoloration, redness and loss of firmness.
4. Hydrate, hydrate, hydrate
 When you're running on empty, hydration is important, even for your skin. When skin is dehydrated, it appears dry, dull and fine lines and wrinkles look more obvious. A good moisturizer will deliver the hydration skin needs, giving it a plumper appearance. The High Potency Classics Face Finishing & Firming Moisturizer hydrates with fast-absorbing kukui nut seed oil, and visibly plumps and lifts skin with DMAE and vitamin E.
5. Protect with SPF
 A big part of skincare is protecting your complexion from future damage. A daily moisturizer with SPF 30 will guard against the sun's UVA and UVB rays, which can damage skin on a cellular level, leading to accelerated skin aging. The Vitamin C Ester Photo-Brightening Moisturizer Broad Spectrum SPF 30 protects against the sun's rays with mineral-based, broad spectrum sunscreen. Plus, antioxidants Vitamin C Ester and Alpha-Lipoic Acid help to protect skin from free radical damage caused by sun and other environmental aggressors.
6. Take care of your eyes
Skimping on sleep, eating salty foods, drinking alcohol and dehydration all show up in your eye area first. Under-eye bags, puffy lids and fine lines and wrinkles are quick to appear on delicate eye skin. A moisturizing treatment designed specifically for this area is key to keeping eyes looking brighter and younger. The Essential Fx Acyl-Glutathione Eyelid Lift Serum goes to work to diminish the look of dark circles, creases and puffiness with patented Acyl-Glutathione, the body's master antioxidant. It also includes a Vitamin F blend, a trio of omega-rich hydrating oils to help make eye skin look supple again.
7. Don't neglect your neck
Neck skin is an oft-forgotten part of skincare. This fragile skin is quick to show the signs of aging. It's thinner than other areas of the body, so as it loses collagen and elastin with the natural aging process, it's more apparent. Plus, there's gravity to consider. As skin's natural structure breaks down, gravity pulls neck skin downward (i.e. sagging). To prevent and correct the visible signs of neck aging, consider a neck-specific treatment, formulated specifically for that delicate skin. The Cold Plasma Plus+ Sub-D/Neck Treatment firms and sculpts your neck and jawline with DMAE, peptides and encapsulated caffeine, which has a visible tightening effect on lax skin.
8. Multi-task your makeup
If you're going to put on makeup to look polished and put-together for all your holiday events, you might as well get a secondary benefit out of it, right? The No Makeup Foundation Serum Broad Spectrum SPF 20 isn't just a foundation. The buildable, semi-matte formula also includes neuropeptides to visibly smooth and lift skin, bisabolol, a skin-brightening, protective antioxidant and daisy flower extract, a skin tone-evening ingredient. Your skin looks good instantly and even better over time.
9. Maximize your sleep
Sleep is not only when you get to rest and recover, it's when your skin gets to refresh, rejuvenate and repair. By using the right products, you can support—and get more out of—your skin's natural regeneration cycle. The intensive Vitamin C Ester Brightening Overnight Treatment helps you wake up to brighter, more even and glowing skin, thanks to its infusion of the potent antioxidant Vitamin C Ester, exfoliating glycolic acid and skin-firming amino acids.
10. Give yourself a hand
Let's be honest, we tend to focus all of our attention on the skin above our necks – which leaves our hand and body skin overlooked. Hand skin is quick to show the signs of dehydration and skin aging. A good hand cream will keep skin supple, smooth and visibly reduce the appearance of crepey skin. The Cold Plasma Plus+ Hand Therapy intensely hydrates and protects the skin's barrier (the outermost layer) with shea butter, phospholipids and glycine.
11. Take a supplement
Wellness and beauty are really an inside job that radiates to the outside in the form of healthy skin. Taking a daily supplement to support your overall wellness can make your skin appear radiant and more youthful over time. The Health & Weight Management Supplement provides your body with nutrients and antioxidants such as DMAE and Co-Q10  that support healthy weight management, lean muscle mass and smooth, toned skin.*
*​​These statements have not been evaluated by the Food and Drug Administration. This product is not intended to diagnose, treat, cure, or prevent any disease. Product packaging may vary.
12. Treat yourself to a gift
It's the season for giving, so why not give yourself a good skincare routine? Gift sets are a great way to sample products before you buy full-sized versions. The Explorer Collection gives you travel-sized best-sellers including the High Potency Classics Nutritive Cleanser, Cold Plasma Plus+ Advanced Serum Concentrate, Cold Plasma Plus+ The Intensive Hydrating Complex, High Potency Classics Face Finishing & Firming Moisturizer and Essential Fx Acyl-Glutathione Eyelid Lift Serum—all in a limited-edition cosmetics bag.
Self-care That's Not Skincare
Need more ideas on how to stay healthy during the holidays? Try these additional tips for self-care during the holidays to make it through the season feeling calm, well-rested and less stressed.
Keep up with healthy habits
When life gets busy, keeping a routine in place can help you feel grounded and in control. Make a pact with yourself to stick to your regular schedule: your workouts, your usual bedtime, your morning routine.
Beware of seasonal sweets
Indulge, but don't go overboard. Too much sugar and refined carbohydrates can cause a spike in your blood sugar, which can then worsen inflammation in your system and skin. Choose your treats wisely, and eat lean proteins, lots of veggies, fruits, and healthy fats the rest of the time.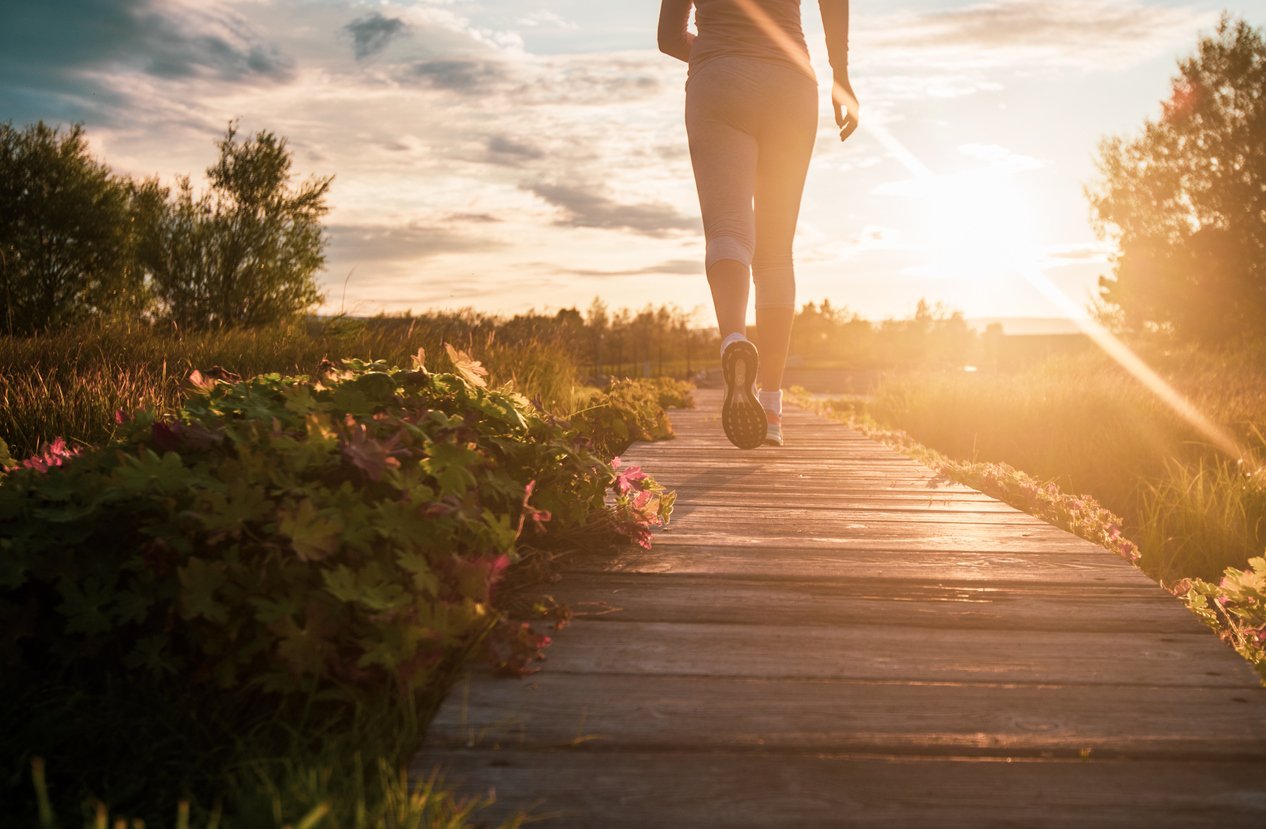 Exercise helps you manage those stress and inflammation levels. Make time every day for a quick heart-pumping workout. Go for a walk, lift some weights, or do some yoga.
Downtime is just as important as exercise. It's when your body repairs and rejuvenates. Even during this super-busy time of year, make it a point to go to bed at a decent hour. And don't feel guilty about scheduling a little R&R on the couch here and there.
Make a plan for the new year
Now is the perfect time to reflect on the past year and set new goals (skincare or otherwise) for the coming year. Think about what routines you'd like to commit to, and what you'd like to accomplish in the months to come. Then put those plans into action in January.
Self-care just got even easier. Our gift to you: For a limited time, all skincare is 40% off, No Makeup Skincare is 60% off and all supplements are 60% off.