You may not realize it, but your skin is busy. During the winter months, it's constantly fighting off harmful toxins, turning over skin cells, healing wounds and trying to trap in much-needed moisture. So even in the best of circumstances, skin is stressed. When you add more to your skin's plate (like wanting it to fight off winter dullness, too), it becomes overwhelmed—and important duties fall through the cracks. This can lead to fatigued skin that shows itself in the form of skin damage and premature aging. Here's what you need to know to rejuvenate the look and feel of your skin all season long.  
What causes tired-looking skin?
Fatigued skin is generally characterized as being dull, dry and rough. Other signs skin is sleepy: a sallow complexion, dark under-eye circles, pores that appear larger and more prominent, fine lines and wrinkles.  
For the most part, fatigued skin is caused by lifestyle factors, many of which we can control. They include a lack of sleep, eating an unhealthy diet, smoking and sun exposure. There are other factors, like weather and pollution, that we can't control. Fatigued skin is especially apparent during this time of year — in the dead of winter — when skin struggles to retain moisture and is exposed to harsh, drying elements like biting winds and cold temperatures. Your skin has to deal with that on top of its usual responsibilities, causing it to look and feel more spent than usual. 
These external and internal stressors cause two reactions that lead to skin damage. First, stress activates visible skin redness and imperfections, according to research published in the journal Inflammation & Allergy Drug Targets. Stress also triggers the body to release its stress response hormone, cortisol. Excess amounts of cortisol can destroy collagen — the protein that keeps skin smooth and firm — and cause skin to age prematurely. 
How to perk up sleepy skin.
You need to take some pressure off your skin by following a healthy lifestyle. That means getting at least seven hours of sleep a night. A study from the journal Sleep found that just one night of sleep deprivation can take a toll on your appearance — resulting in swollen eyes, dark under-eye circles, droopy eyelids, paler skin and more fine lines and wrinkles. It's also important to eat a diet rich in nutrients and skin-protective antioxidants. Make sure your meals include green leafy veggies, tomatoes, berries, beans, nuts and fatty fish like salmon. And, of course, quit smoking and wear sun protection.  
The next step in the fight against skin fatigue is following a skincare routine that will target the signs of tired-looking skin. 
Step #1: Cleanse and exfoliate
You may be wondering, why does my skin look dull? One reason is that dead skin cells naturally accumulate on your face, preventing light from reflecting and resulting in a dull, sallow complexion. Removing the layer of dead cells, as well as any dirt or leftover traces of makeup, will instantly brighten your skin. The Vitamin C Ester Daily Brightening & Exfoliating Peel is gentle enough to be used daily, and the no-rinse formula makes it fast and easy to use. In addition to Vitamin C Ester (a more potent and stable version of vitamin C), which smooths and brightens the appearance of skin, the peel also contains an AHA / PHA Super Blend. This is a powerful combination of glycolic acid, gluconolactone and five fruit-derived extracts that slough off the layer of dead skin cells sitting on the surface of your skin. They also penetrate more deeply to resurface the skin and reduce the appearance of fine lines and wrinkles.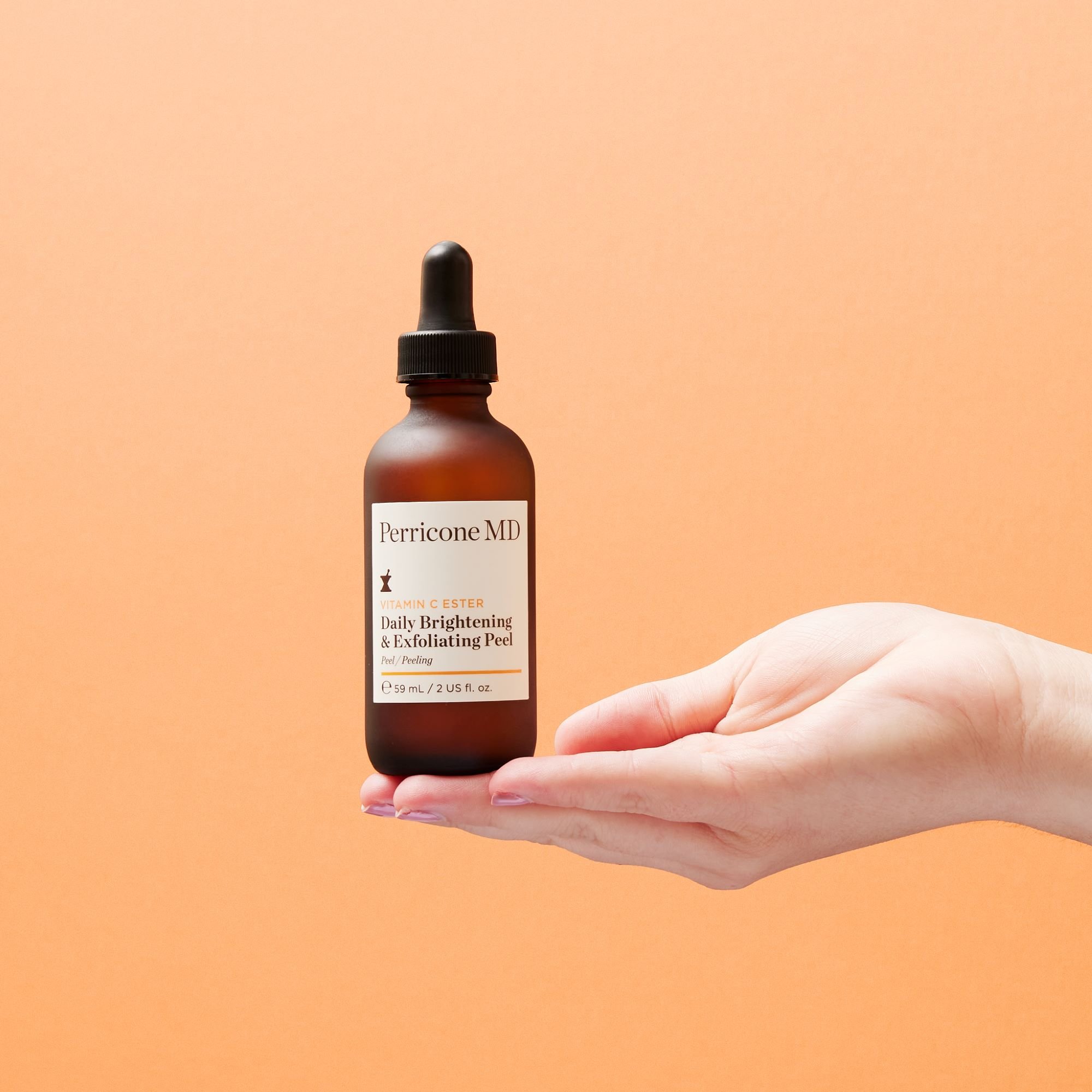 Step #2: Treat skin using a serum with retinol
Serums contain concentrated amounts of skincare ingredients that sink into the skin quickly to moisturize, smooth fine lines and wrinkles and lighten dark spots. The High Potency Growth Factor Firming & Lifting Serum contains polyamine growth factor to visibly firm skin and improve elasticity, and eggshell membrane to strengthen the skin's moisture barrier. But the most important ingredient here is encapsulated retinol, a derivative of vitamin A, which neutralizes harmful free radicals that damage collagen and elastin — leading to skin that looks firmer, plumper and more "awake".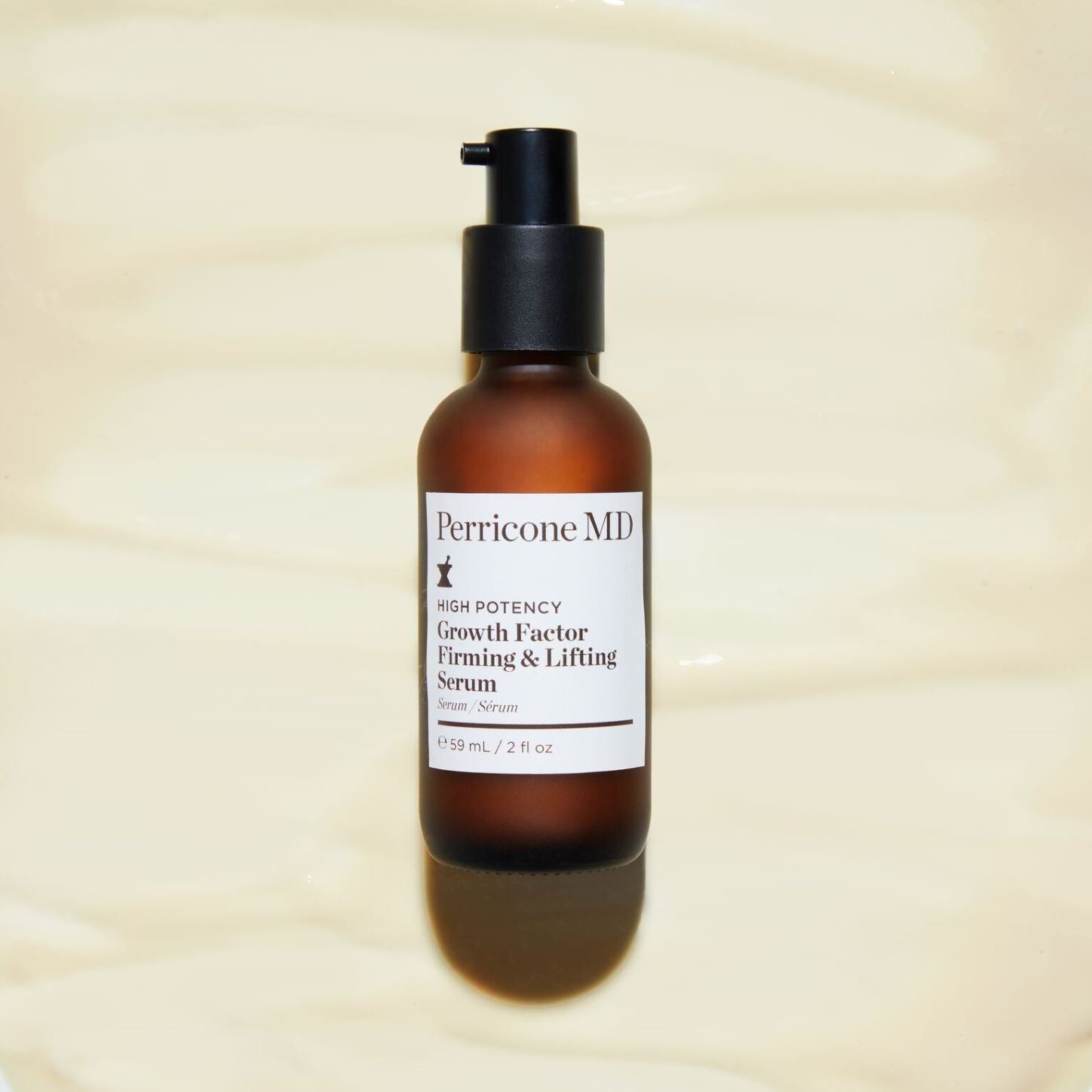 Step #3: Use an intensive moisturizer
When dealing with dull, dry, tired skin you need an intensive formula that will repair the skin's moisture barrier and infuse skin with much needed hydration. The High Potency Classics Hyaluronic Intensive Moisturizer packs three types of hyaluronic acid, which is considered the gold standard of moisturizing agents. The high-tech acid plumps the appearance of skin, delivers a steady dose of hydration to smooth the look of fine lines and prevents moisture from escaping. 
Step #4: Pamper your eye area
When you — and your skin — are tired, the first place it shows is the eye area. That's why it's essential to include an eye cream in your daily skincare routine. After moisturizing your face, apply Essential FX Acyl-Glutathione Smoothing & Brightening Under Eye Cream. This balm-like cream melts into your under-eye area to brighten and de-puff dark under-eye circles, minimize the appearance of crow's feet and strengthen and firm the delicate eye skin. The key ingredient is Acyl-Glutathione, which is a combination of three amino acids that hydrate dry skin and smooth the appearance of lines and wrinkles. The eye cream also contains a unique vitamin F blend, a combination of flax, chia and macadamia seed oils that work together to bolster the skin's moisture barrier and make skin glow. 
Step #5: Smooth on CBD-infused sunscreen
Sunscreen is an essential part of any skincare regimen, as nothing strains skin more than sun exposure. The Hypoallergenic CBD Sensitive Skin Therapy Ultra-Lightweight Calming SPF 35 Veil not only contains a mineral-based sunscreen that blocks dangerous UVA/UVB rays, but its 99% pure Cannabidiol (CBD) formulation soothes stressed out, sensitive skin. Plus, it's lightweight and non-greasy, so you won't feel it sitting on top of your skin. 
Give tired looking skin a wake-up call!  A combination of lifestyle changes and a targeted skincare regimen will make you look more awake, radiant and ready to tackle the winter season.  
Going on NOW: Treat tired skin to new products during our Semi-Annual Sale with 25% off skincare.