Summer may have the reputation of being the carefree season, but it can be pretty tough on your skin. Spend too much time out in the hot sun, and by the end of the summer, you may end up with discoloration and dark spots. Other skin issues to contend with? Dehydrated skin (which can make fine lines and wrinkles appear more pronounced) and even congested looking, enlarged pores, as excess oil and dirt can easily clog pores when the temperature soars.  
Fortunately, post-summer skin correction is possible. There are easy ways to deep clean your skin, correct the damage and balance your hydration levels, all while keeping your sun-kissed summer glow. Here is your perfect three-step post-summer skin plan.  
Step 1: Detox your skin
As summer winds down, it's the perfect time to do some deep cleaning—of your skin. A skin detox will help remove all the excess oils on the skin's surface and inside your pores, as well as the debris accumulated during your summer activities (makeup, sunscreen, dirt, etc.). Clogged pores not only have the potential to turn into inflamed pimples, but they also appear larger as all that gunk inside stretches out the pore's walls. Over time, pores lose their elasticity and remain stretched out, so getting them clear quickly is key.  
Start your skin detox with the Chlorophyll Detox Mask, a gel-to-clay formula with chlorophyll-containing microcapsules that burst upon application to draw out impurities, rebalance oily-prone skin and visibly minimize the appearance of large pores, as well as fine lines and wrinkles. To use it, apply the mask to clean, dry skin. You'll know that all the microcapsules have burst when the color of the mask turns a darker shade. Leave it on for five to ten minutes. Then rinse clean with warm water.  
After your deep cleaning, follow with the No:Rinse Intensive Pore Minimizing Toner, which contains salicylic acid to gently exfoliate and reduce excess oil, making pores appear smaller and tighter. DMAE visibly tones and tightens skin, while a copper complex adds hydration. The toner leaves skin with a smooth, matte finish that lasts all day. Swipe it on with a cotton pad after cleansing morning and night. Let your skin dry. Then top with your treatment product or moisturizer.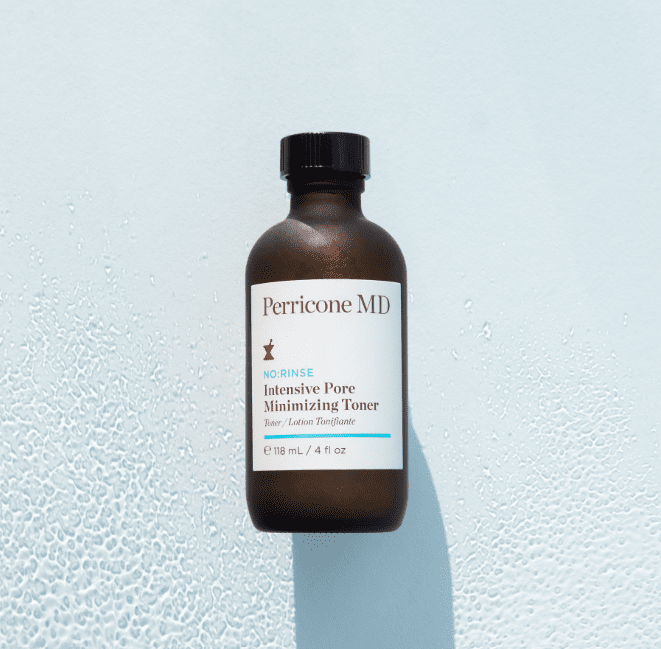 Step 2: Correct
You may notice your summer skin has more pigmentation right now than it does other times of the year. That's because exposure to the sun's UVB rays, which are more intense during the summer months, can contribute to uneven skin tone, brown spots and discoloration. The UV light triggers your melanocytes, or pigment-making cells, to pump out more pigment. Over time, exposure to the sun's UV rays can lead to fine lines and wrinkles, too. Protecting your skin from UV rays with sunscreens and antioxidants can prevent this type of damage from occurring in the first place, but there are some science-backed ingredients to visibly reverse and reduce damage on skin's surface.  
If spots are your main issue, your best approach is to use a skin brightener, which includes tried and true ingredients such as vitamin C to visibly brighten and even out a splotchy, discolored complexion. If you're seeing dark spots along with other signs of aging such as fine lines, consider an anti-aging treatment that contains skin brighteners, as well as ingredients that focus on skin barrier correction, hydration and collagen-boosting for firmer, smoother skin over time.  
Pick your perfect summer skin correction product here:
Spot treatment: Vitamin C Ester CCC + Ferulic Brightening Complex 20%  
This serum packs the highest percentage of vitamin C in all of Perricone MD's vitamin C products. It combines Vitamin C Ester and two additional forms of vitamin C. It's a highly potent form of the antioxidant vitamin to visibly reduce the appearance of brown spots and discoloration over a period of time. It helps promote a more even complexion. The serum also contains ferulic acid, a powerful antioxidant, which helps protect skin against future free radical damage.  
Or, try our Vitamin C Ester Brightening Serum 
After cleansing and before you moisturize, use this power-packed, lightweight serum to visibly smooth, brighten and minimize discoloration. It also contains squalane and rosemary leaf extract to hydrate and tighten the appearance of skin.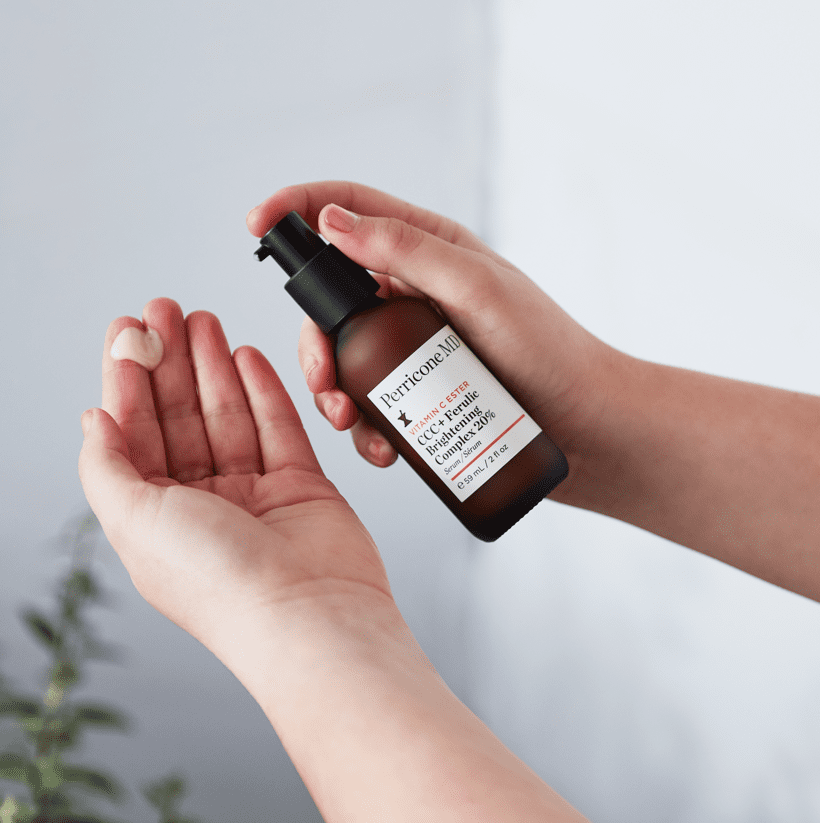 Correction + hydration: Cold Plasma Plus+ The Intensive Hydrating Complex 
The end of summer can mean summer-parched skin. Get universal correction, plus much-needed moisture for your skin with this multi-tasking complex. You'll also find skin-brightening Vitamin C Ester in this ultra-rich moisturizer, plus a complex of vegetable oils including jojoba, olive and soybean for deep hydration and peptides, a chain of amino acids, will help smooth fine lines and wrinkles. It's the ultimate skin correction product for post-summer skin.  

Step 3: Enhance and extend your glow
As summer ends, the focus may be on skin correction, but that doesn't mean we're ready to let go of our summer glows. The key is to keep it going in a safe, healthy way: with skincare-infused makeup. Your must-have glow-getter: No Makeup Bronzer Broad Spectrum SPF 15. This sheer, buildable liquid formula gives skin a believable sun-kissed glow without any shimmer or glitter. Plus, skin-brightening ingredients such as Vitamin C Ester and chinese ginger plant extract help improve skin tone and radiance over time. It's summer skin in a bottle without any of the damage.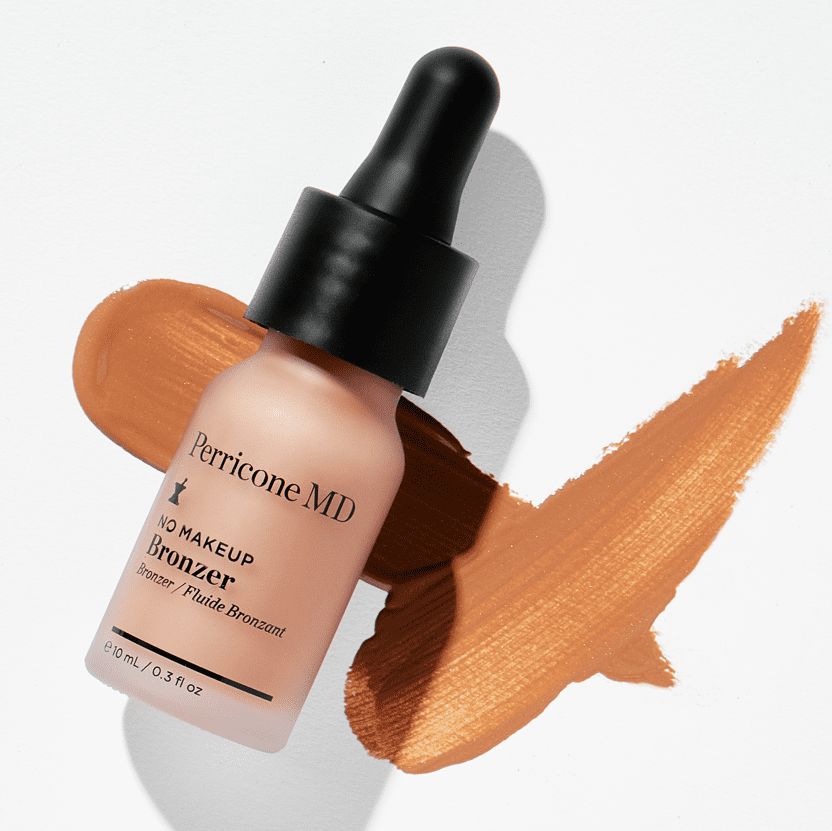 Bottom line: With these three simple steps, you can reverse the signs of summer skin damage, dryness and clogged pores, but keep your healthy, sun-kissed radiance. Detox, Correct and Glow!  
For a limited time, you can build your own post-summer skin correction regimen while taking advantage of our current promotion: buy 1 product and get 30% off, buy 2 or more products, get 40% off.