In times of stress and uncertainty, like the COVID-19 pandemic, we're currently living through, sticking to a good routine and carving out time for self-care can help instill a sense of control and keep you healthy. And a solid skincare regimen certainly fits the bill for both.  
Skin is our body's largest organ and the only organ that's outside the body, exposed to all environmental elements. So, your complexion is not only affected by the physical and mental stress that occurs inside your body, it also takes on external stressors such as pollution and ultraviolet rays (UV) from the sun. If you don't properly protect and care for your skin, all that inside-out stress can take its toll, showing up in the form of lines, wrinkles, dullness, dark spots, redness and blemish breakouts. And once the damage is done, it can be hard to reverse.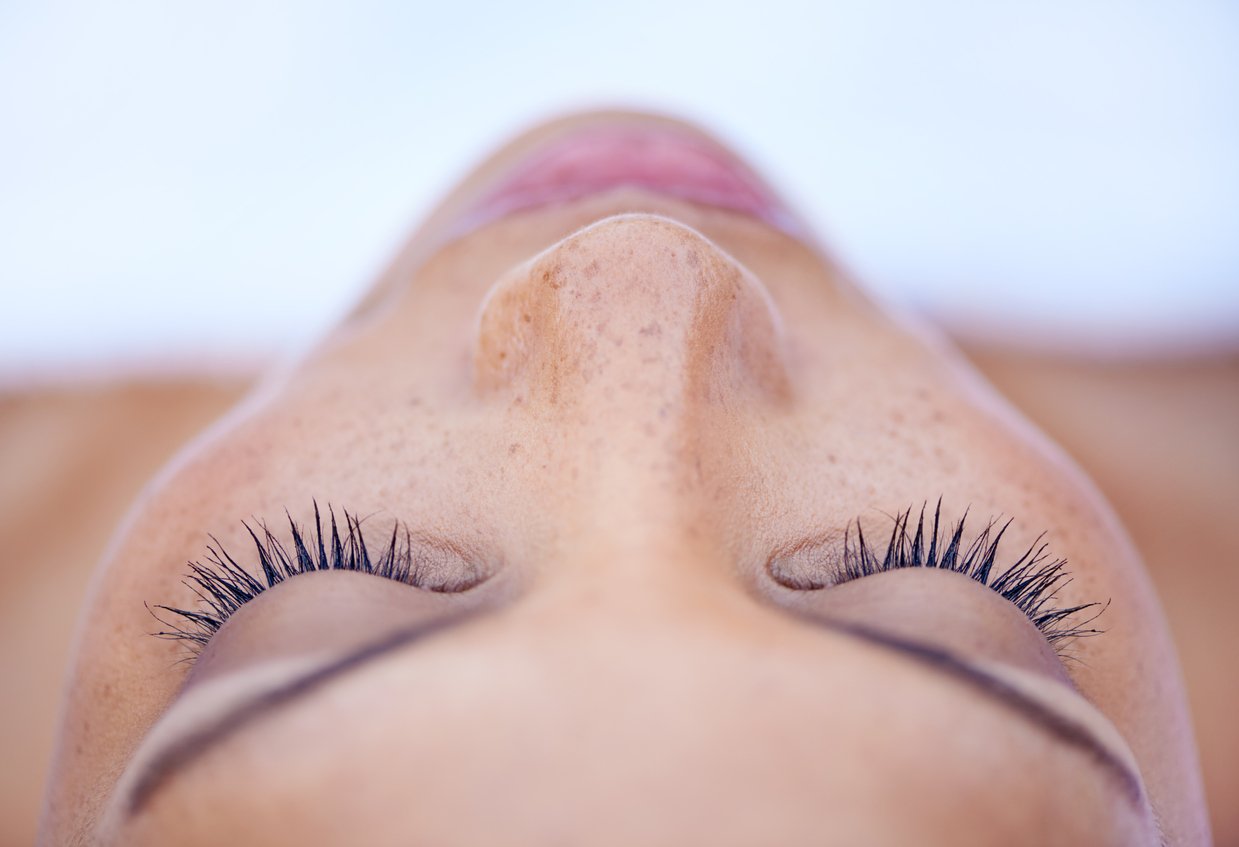 That said, it's never too late to start a regimen. The right skincare routine can help prevent and correct skin damage, keep skin looking and feeling healthy and check off those control and self-care buckets we all so desperately need these days. But where to start? Here's how to create a regimen for your skin's type and needs.  
Build Your Own Skincare Routine
A good regimen should include the following skincare steps: cleanse, tone/exfoliate, treatment product (to address those targeted concerns like fine lines or dark spots), eye treatment and moisturizer. When choosing the right products for each category, there are a few things to consider: 
All skin is made of the same components, including protein, lipids and water, but not all skin is the same. Some people produce more sebum (or oil) than others, so the surface of their skin is often shiny and slick. Others don't have enough oil. Their skin looks and feels dry and tight. Some complexions are extremely sensitive. They're red and easily irritated, while others are just right—not too dry, not too oily and rarely angry. This is what's called normal skin. With all of these differences, you can see how unlikely it is that one product would work for all.  
The goal is to choose products that both complement and supplement your skin type. So, if you have dry skin, you want nourishing and hydrating ingredients in all your skincare steps. If you have oily skin, the goal is to reduce excess oil, while delivering the right amount of moisture your skin needs.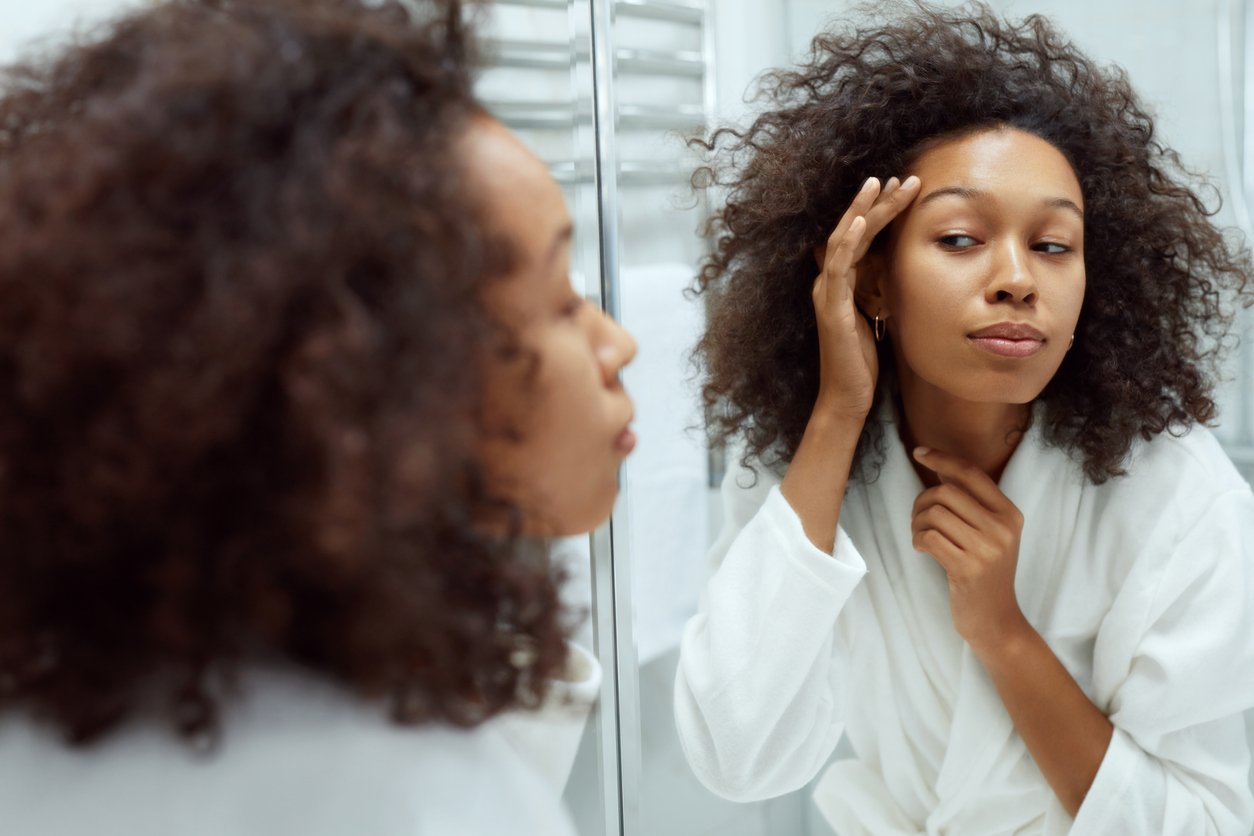 Aside from your skin type, you may need to consider the season or current climate. If your skin is relatively normal, it still may get dry during the winter months, especially if you live in an area where humidity is low. Conversely, if you live in a humid climate, the summer months can make your skin feel greasy. You may have to tweak your regimen from season to season, swapping out a lightweight moisturizer for a richer one in winter, or trading in your facial lotion for a lightweight serum in summer.  
You can further break down your routine into day and night. Your daytime regimen should focus on protecting skin from UV rays and other environmental aggressors. This is when you want to get your antioxidants, which work to neutralize free radicals (unstable molecules unleashed from the environment). Inside your skin, they latch onto healthy cells, damaging them in the process. The goal is to disarm free radicals on the skin's surface. Some examples of topical antioxidants you want in your daytime products include vitamin C, E, and glutathione. This is also when you want to include your SPF.  
Your nighttime routine should center around cleansing and repair. First, you want to effectively clear away the grime of the day. Makeup, dirt and pollution not only clog pores, but they can prevent your skin from functioning optimally. When you sleep, your skin naturally goes into repair mode. So ideally, your products should support this natural process. You want hydrating ingredients such as hyaluronic acid and essential fatty acids, as well as those that aid in damage repair, such as growth factors and peptides.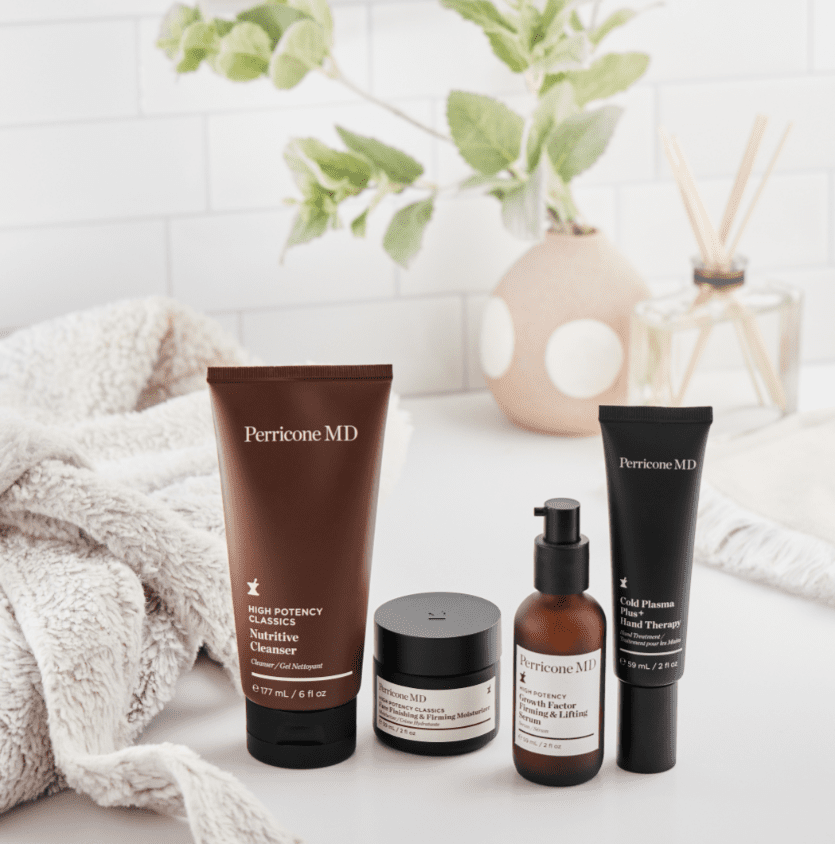 Your Skincare Routine Cheat-Sheet 
Still need help creating your skin wardrobe? We've taken the guesswork out of it and created the ideal Perricone MD regimen for each skin type. Find your perfect routine below:  
Normal Skin:
Cleanse: High Potency Classics Nutritive Cleanser 
This gel-based cleanser clears away oil, dirt and other debris, while alpha-hydroxy acids dissolve skin-dulling and pore-clogging dead skin.  
Treat: Cold Plasma Plus+ Advanced Serum Concentrate 
With Vitamin C Ester, omega fatty acids and copper tripeptide, this multi-tasking powerhouse tackles fine lines, wrinkles, enlarged pores, dullness, uneven texture and tone, discoloration, redness and loss of firmness.   
Moisturize: High Potency Classics Face Finishing & Firming Moisturizer 
This indulgent moisturizer has kukui nut seed oil, as well as the hydrating antioxidant vitamin E. Plus, DMAE visibly plumps and firms over time.   
Eye: Cold Plasma Plus+ Advanced Eye Cream 
It's a lightweight, non-greasy cream that targets all your eye needs: puffiness, dark circles, crow's feet, fine lines, and loss of elasticity. 
Bonus: Cold Plasma Plus+ Sub-D/Neck 
Don't neglect your neck. DMAE, encapsulated caffeine and essential amino acids visibly sculpt, firm and brighten this often forgotten area. 
Dry Skin:
Cleanse: Hypoallergenic CBD Sensitive Skin Therapy Gentle Cleanser 
This calming cleanser is made with 99% pure Cannabidiol (CBD). It's designed to effectively cleanse without stripping essential moisture thanks to glycerin, a natural humectant, and skin-softening cannabis sativa seed oil. 
Treat: Essential Fx Acyl-Glutathione Deep Crease Serum 
This silky serum contains potent antioxidant Acyl-Glutathione to help visibly improve expression lines and deep creases with a vitamin F blend of chia, flaxseed and macadamia oils to strengthen the skin's barrier, so moisture stays locked inside.   
Moisturize: Essential Fx Acyl-Glutathione Rejuvenating Moisturizer  
Omega fatty acids from a blend of chia and flax seeds and macadamia seed oil help deeply moisturize dry skin while fortifying the skin's barrier, locking in that essential hydration.  
Eye: Essential Fx Acyl-Glutathione Smoothing & Brightening Under-Eye Cream  
This balm-like cream nourishes dry under-eye skin with a trio of mega-moisturizers, and helps keep the delicate skin appear smooth with Acyl-Glutathione, a potent, skin-protecting antioxidant. 
Bonus: Essential Fx Acyl-Glutathione Intensive Overnight Moisturizer  
Wake up to glowing, supple skin. Thicker than a regular night cream, this rich, velvety moisturizer adds intense hydration while you sleep. Plus, it works to visibly retexturize skin and relax the appearance of expression lines.  
Normal to oily skin: 
Cleanse: Vitamin C Ester Citrus Brightening Cleanser 
This gel cleanser is formulated for normal to oily skin, and cleans skin without stripping it dry. It contains Vitamin C Ester known to help protect and visibly correct uneven tone over time. 
Treat: Vitamin C Ester CCC + Ferulic Brightening Complex 20% 
When you have oily skin, a lightweight serum is a great way to address your skincare concerns. This one brightens, visibly smooths and protects skin with three different forms of vitamin C, making it Perricone MD's highest concentration of vitamin C, a whopping 20%. Combined with vitamin E and ferulic acid, this supercharged serum helps fade dark spots and even skin tone over time.  
Moisturize: Vitamin C Ester Photo-Brightening Moisturizer Broad Spectrum SPF 30 
This fast-absorbing, oil-free moisturizer hydrates skin without leaving oily-prone skin feeling greasy. Plus, it harnesses the skin-brightening power of Vitamin C Ester. This day cream also visibly smooths fine lines and wrinkles with Alpha-Lipoic Acid, a potent antioxidant.  
Eye: Cold Plasma Plus+ Advanced Eye Cream 
This advanced eye cream goes to work on fine lines, puffiness, and dark circles, all without feeling heavy or greasy on your fragile under-eye skin. 
Bonus: Vitamin C Ester Brightening Overnight Treatment 
Oily skin can handle regular exfoliation. This intensive treatment sloughs off dead skin cells with glycolic acid while you sleep. Plus, Vitamin C Ester helps brighten the appearance of dull, uneven skin tone over time, too.  
Sensitive Skin: 
Cleanse: Hypoallergenic CBD Sensitive Skin Therapy Gentle Cleanser 
Cannabidiol (CBD) calms skin that's easily irritated and cleanses without stripping essential moisture, which can make your complexion even more sensitive. 
Treat: Cold Plasma Plus+ Advanced Serum Concentrate 
Sensitive skin-types often think they can't treat the signs of aging without irritation. Not the case with this serum. Vitamin C Ester, omega fatty acids and copper tripeptide tackle the look of fine lines, wrinkles, enlarged pores, dullness, uneven texture and tone, discoloration, redness and loss of firmness. 
Moisturize: Hypoallergenic CBD Sensitive Skin Therapy Nourishing & Calming Moisturizer 
Calming Cannabidiol (CBD) soothes the appearance of red, irritated skin as it hydrates with the help of licorice root extract and buriti oil.  
Eye: Hypoallergenic CBD Sensitive Skin Therapy Soothing & Hydrating Eye Cream 
When you have sensitive skin, eye creams can sting this delicate area. This ultra-gentle eye cream helps to hydrate and soothe with calming Cannabidiol (CBD).  
Bonus: Cold Plasma Plus+ Neck & Chest Broad Spectrum SPF 25 
Protect and correct the delicate skin on your neck and chest. Vitamin C Ester visibly smooths and brightens, vitamin B3 helps with dullness and peptides keep skin looking supple. The SPF 25 helps protect skin from sun damage.   
Bottom line: If you don't have a good skincare routine in place, now is the time to start. With consistent use, your skin will be more balanced, healthier and youthful-looking.