Now that the holidays are over, it's time to focus on how you want to look and feel in the new year (and forget about the things that we indulged in over the last few weeks, like cocktails, cookies and stress). Making a wellness plan is exactly the new year reset you need to counter the inflammatory response your body activates after all of your holiday eating and drinking.  
Dr. Perricone has long believed in the connection between inflammation and skin aging, which earned him the nickname "the father of the inflammation theory." Inflammation is your body's response to a perceived threat (a virus or bacteria, for example) or injury. When your immune system registers that something is amiss, it starts churning out inflammatory cells and cytokines (substances that create more inflammatory cells) to fight off the potential invader and kick-start the healing process. The problem is, sometimes your immune system forgets to shut off the inflammatory cell surge, or it gets confused and sends this army of cells out in the absence of any danger. 
This condition is referred to as chronic inflammation. According to Dr. Perricone, chronic inflammation can accelerate skin aging. The reason: inflammation triggers free radical damage that weakens collagen and elastin, resulting in sagging skin, fine lines and wrinkles. Dr. Perricone created a three-tier philosophy to combat the chronic inflammation that can age and damage your skin. As you are preparing for the new year, try this inside-out and outside-in skincare and wellness system. 
Perricone
MD's Three-Tier Philosophy
Skincare products are an essential part of keeping skin young and healthy, but they are only part of the solution. Dr. Perricone believes what you put in your body is as important as what you put on it, so he recommends a holistic, three-pronged wellness system which includes following an anti-inflammatory diet, taking daily nutritional supplements and using advanced topical skincare products.  
Tier
1: Anti-Inflammatory Diet
After weeks of indulging in festive (and fattening) foods, most of us are feeling ready for a new year diet reset. You don't need to take any drastic measures — simply limit the amount of inflammatory foods you eat. Inflammatory foods include refined carbs, like white bread and pasta, baked goods like cookies and cake; fried foods; soda and other sweetened drinks; booze; also red and processed meat. While all of these things are bad for your skin, a review of research that appeared in the Journal of Clinical and Aesthetic Dermatology suggested that sugar is the biggest culprit of all when it comes to skin aging.  
To keep skin smooth and firm, Dr. Perricone suggests eating as many anti-inflammatory foods as possible, like fruit, tomatoes, leafy vegetables, nuts, olive oil and fatty fish (i.e. salmon and tuna). In addition to preventing inflammation, the healthy fats in fish, olive oil and nuts promote skin hydration and radiance, while the healthy proteins boost cellular repair, preventing skin damage.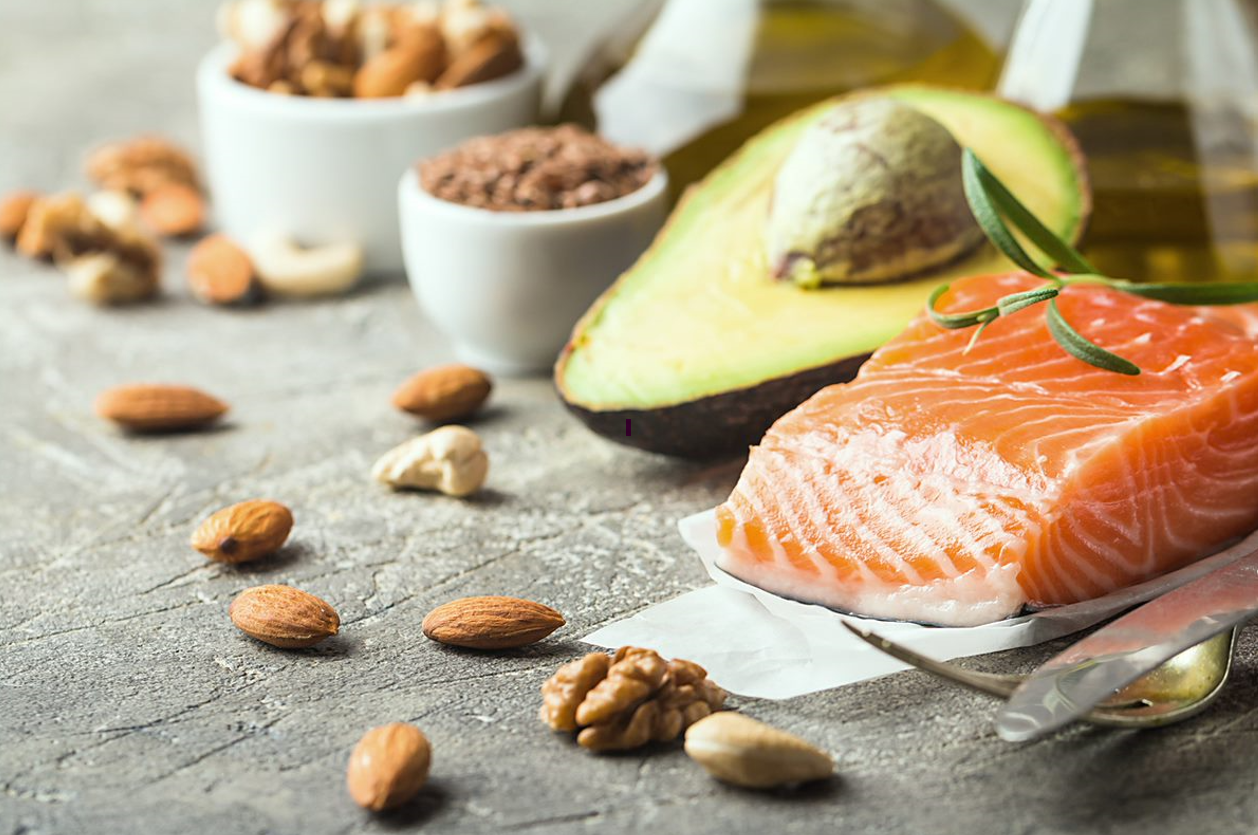 Tier
2: Daily Nutritional Supplements
Even the healthiest diets often have nutritional weak spots. Some nutrients are hard to get through food alone. Plus, when life gets busy, it can be challenging to keep track of the amount of nutrients and antioxidants you're eating. This can make you vulnerable to developing inflammation, which can cause the formation of damaging free radicals. 
Some of those inflammation-induced free radicals are the result of an unhealthy diet, but they can also be caused by environmental toxins like cigarette smoke, pollution, UV rays, stress, hormone changes or a compromised immune system. In other words, they are tough to avoid. Which is why you need to make sure your body is getting a steady flow of the right free-radical-fighting antioxidants.  
The Perricone MD Beauty From the Inside-Out supplement duo takes the guess-work out of maintaining a balanced, antioxidant-rich diet. It includes Nutriceuticals Skin & Total Body supplements, which harness the power of the vitamins and minerals that fight skin aging*. These supplements also strengthen your immune system, hair, nails, bones, muscles, joints and teeth*. Take one packet a day with a meal. The Beauty From The Inside-Out duo also includes Nutriceuticals Omega-3 supplements, which are made from sustainably-sourced wild Alaskan salmon to ensure you get your RDA of heart-healthy omega-3 fatty acids. Take one capsule three times a day with meals.  
*These statements have not been evaluated by the Food and Drug Administration. This product is not intended to diagnose, treat, cure, or prevent any disease. Product packaging may vary.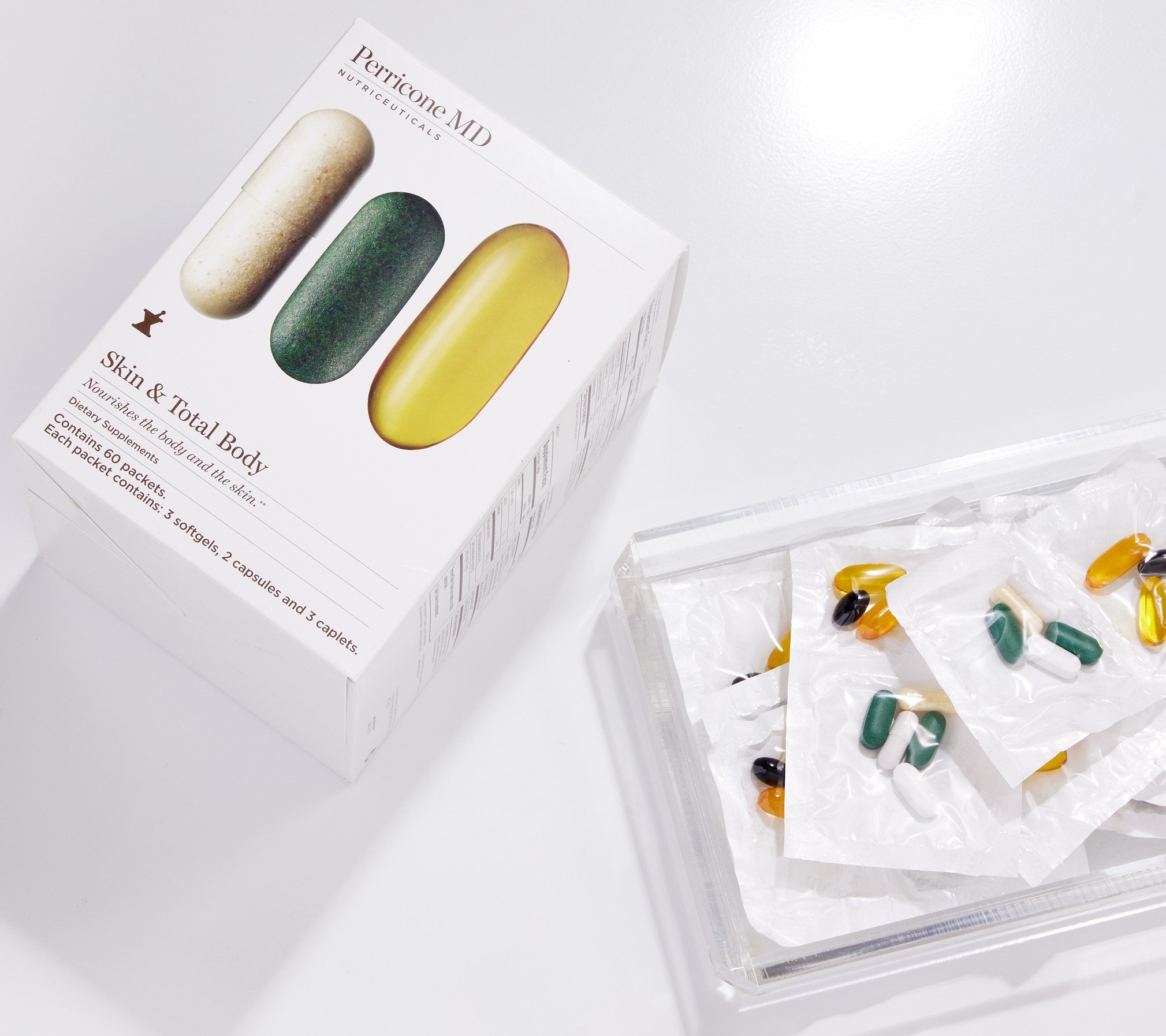 Tier
3: Potent Topical Skincare Products
Now that you've improved your skin health and vitality from the inside-out, it's time to work from the outside-in. The key is to use antioxidant-based products that contain the three powerful ingredients that Dr. Perricone outlines in his New York Times best-selling book, The Wrinkle Cure. 
Nicknamed nature's most powerful antioxidant, this fatty acid is found in every cell in the human body. It is able to penetrate the skin's surface to help smooth fine lines and wrinkles, while reducing the appearance of enlarged pores. The Perricone MD High Potency Classics Face Firming Serum contains the highest potency of this important ingredient. The intense serum firms the skin and reduces the width, length and depth of wrinkles.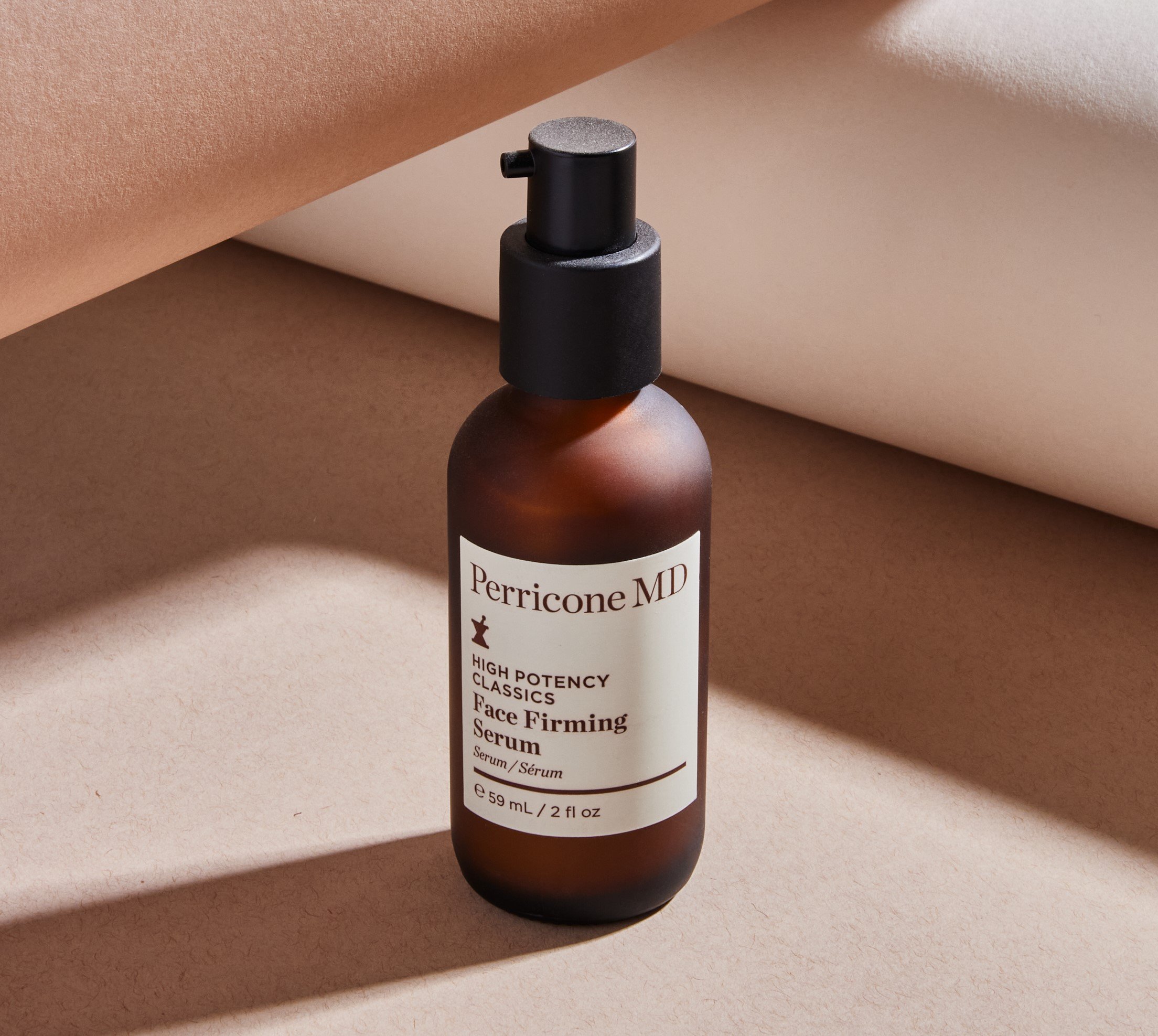 This compound can be converted to chlorine, and chlorine is involved in a complicated process that yields acetylcholine, which is naturally found in the human brain. Acetylcholine acts as a neurotransmitter, which helps cells communicate with each other. Easily and quickly absorbed, it has been found to instantly firm, tighten and plump skin's appearance, smooth lines and protect against drying environmental aggressors. Perricone MD High Potency Classics Face Finishing & Firming Moisturizer contains DMAE in addition to ALA, as well as vitamin E to hydrate and nourish. 
Vitamin C is a powerhouse antioxidant that neutralizes free radicals. It also helps collagen and elastin production while preventing the look of  hyperpigmentation and dark spots. There's just one caveat: vitamin C can be irritating, especially if you have sensitive skin. Dr. Perricone's patented Vitamin C Ester is less irritating, more potent and more absorbable than regular vitamin C — leading to even firmer, brighter-looking skin. Find it in the Vitamin C Ester Brightening Amine Face Lift, a lightweight serum that uses a combination of micro-exfoliation and nourishing technology to visibly smooth and brighten the skin — while reducing the look of discoloration.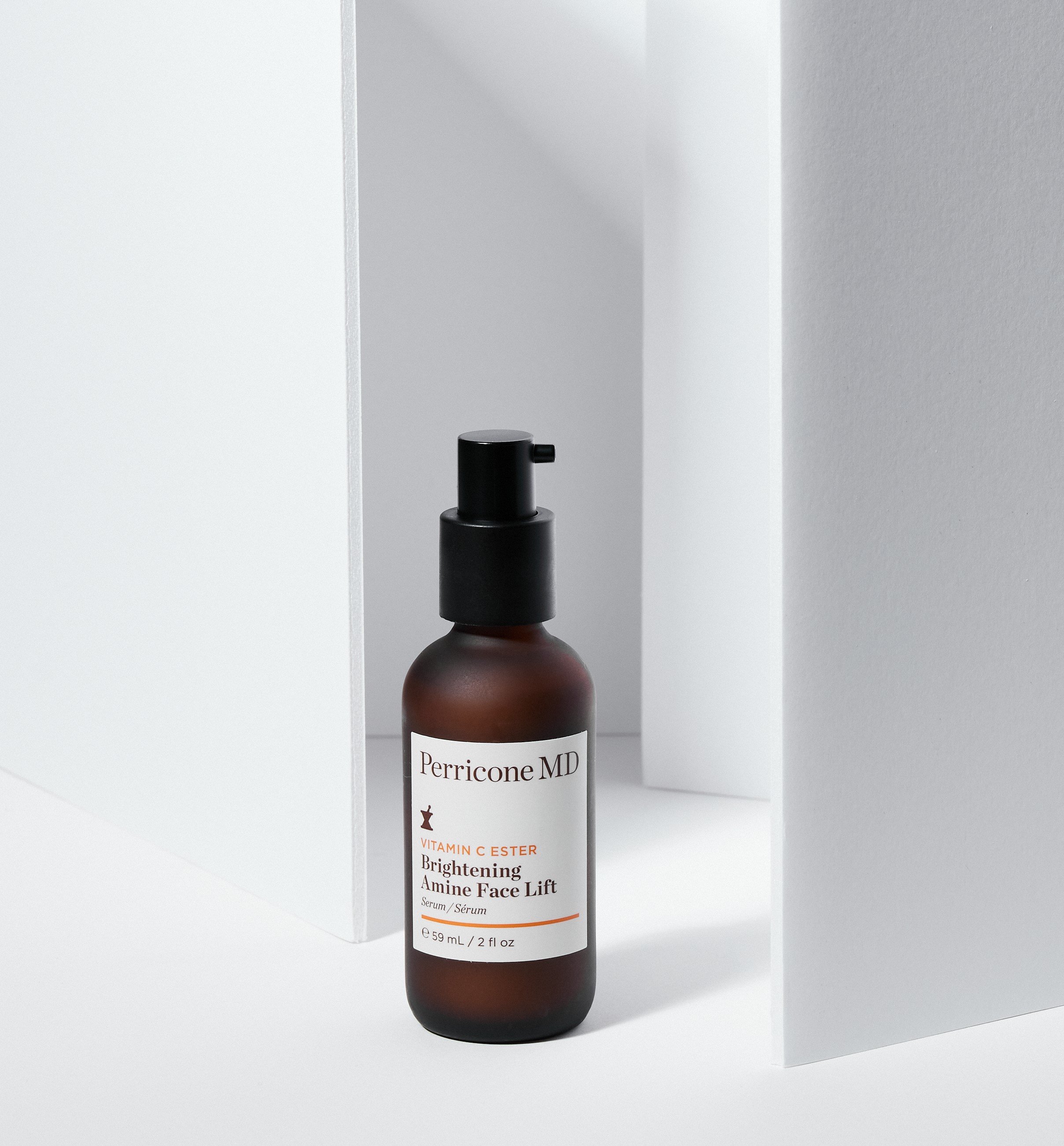 Combining the three-tier program with other lifestyle habits that benefit the skin — like getting enough sleep, exercising regularly and engaging in stress-relieving activities, like yoga and meditation — will help you face this new year with glowing, gorgeous skin. Here's a little extra incentive to get you started: get 50% off the entire Supplements Collection, and when you spend more than $200 on Perricone MD supplements, you get your choice of a free gift. Choose between Cold Plasma Plus+ Fragile Skin Therapy, Cold Plasma Plus+ Hand Therapy, No:Rinse Intensive Pore Minimizing Toner. You'll see that a healthy body and great skin is the new year reset gift that just keeps on giving.