Wearing a mask has become an important and necessary part of our everyday lives. And while consistent mask wearing protects us from COVID-19, it can wreak havoc on our skin. By now you've probably heard of—and likely even experienced— "maskne" (and if you haven't, you can read all about it, and find out how to treat it, here). However, acne on your cheeks and chin is just one of several skin side effects associated with mask wearing. One side effect in particular that doesn't get as much attention, is dry, chapped lips.
How masks dry out your lips
Every time you breathe, talk or laugh, your mouth releases heat and moisture. When you're not wearing a mask, this isn't a problem; the moisture simply evaporates into the air. But masks trap all of that heat and moisture in the small, concealed space between the fabric and your lips. This causes your lips to sweat (you may not feel it, but it's happening), which releases water (hydration) from your lips. What's more, masks—especially ones made of synthetic fabrics such as nylon, rayon or polyester—often rub against the lips, and this friction can cause irritation, cracking and peeling.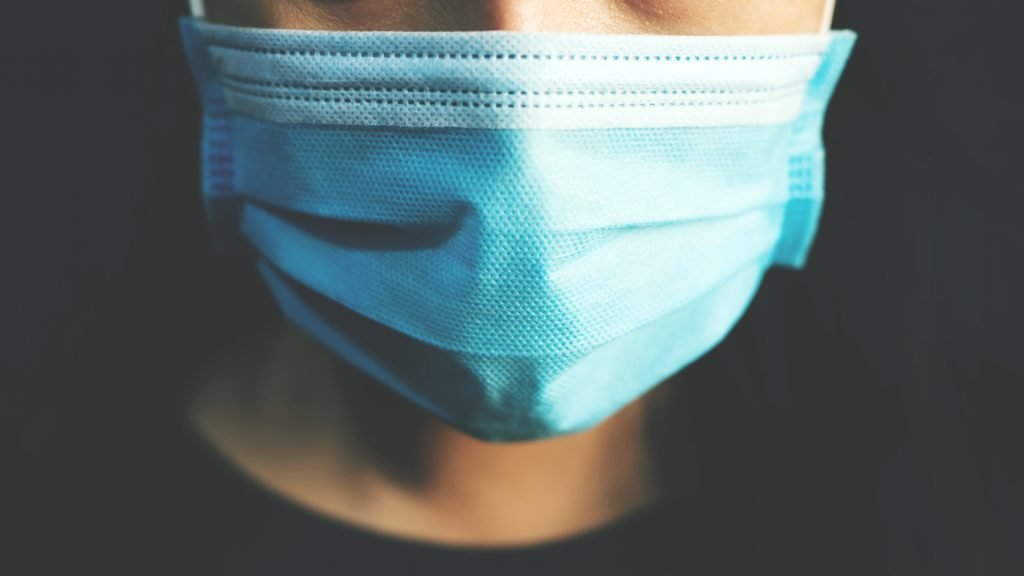 There's also the fact that we've been neglecting our lips since the pandemic began. Since they're usually concealed by a mask, we don't think to treat them with hydrating and moisturizing products like we did pre-pandemic, when our mouths were always on display. And this can lead to a build-up of dead skin cells, roughness and dryness.
Ways to avoid lip damage
The type of mask you choose can go a long way to preventing lip dryness and irritation. Select a mask made from a soft, natural fabric like cotton or silk to prevent lip friction and inflammation. If you want to wear a synthetic mask, just check to see if the mask has an inner layer of a soft, natural material so only the gentle fabric is in contact with your mouth.  Make sure the mask fits snugly and comfortably, so it isn't constantly shifting around on your face and rubbing against your lips.
While it's a natural instinct to lick your lips when they're dry, try to resist this temptation, as licking washes away the natural oils on your skin, making your lips even drier (And a reminder, don't pick at chapped lips!). Also, be sure to keep your body hydrated by drinking at least 64 ounces of water per day and eating a diet rich in foods with a high-water content, like watermelon, strawberries, peaches, oranges, lettuce, celery and cucumber. When we ingest water, some of that H2O goes to our skin cells to keep skin (including our lips) plump and hydrated.
Choose the right products
In order to trap moisture and keep lips moisturized, look for hydrating ingredients like hyaluronic acid, beeswax and mango butter, and oils like jojoba seed oil, vegetable oil and argania spinosa kernel oil (aka argan oil). Emollient ingredients like beeswax not only trap in water, but they also act as a protective barrier between your skin and the mask, preventing irritation and rubbing. 
Avoid lip balms with ingredients like cinnamon, mint, and menthol. They may feel cool and soothing when you apply them, but these ingredients can irritate lip skin. To keep lips infused with hydration, apply balms or treatments regularly throughout the day—or at least apply after washing your face, before putting on your mask, and before going to bed. Lastly, avoid using any kind of product that comes in a little pot. You don't want to be touching your lips with your fingers and potentially spreading germs to your mouth—especially in pandemic times!
Our mouths may be covered up while walking into stores or restaurants, but when you take off your mask, you still want your lips to look pretty, right? Our No Makeup Lipstick Broad Spectrum SPF 15 is the perfect way to infuse your lips with important skincare ingredients while also providing a natural, sheer wash of color. The solid-to-serum formula moisturizes while smoothing and plumping the lips. (You want to avoid matte lip products, which can contribute to dryness, and their chalky texture can highlight any cracking or peeling). Plus, the trio of skincare-infused, active ingredients in No Makeup Lipsticks keep lips smooth, firm and defined.
The three key ingredients are:
Neuropeptides—These potent, protein-like building blocks reinforce the skin barrier (the lipid layer that sits on top of your skin to lock hydration in and keep environmental toxins out). They smooth and moisturize wrinkling around and on the lips.

Hyaluronic acid—Considered the gold standard of skin-hydrating ingredients, it infuses the skin with moisture and plumps the lips. What's more, its low molecular weight allows it to penetrate deep with the skin's surface, which maximizes its effectiveness.

Mineral-Based Sunscreen—You may not be thinking about sun protection when wearing a mask, but when the mask comes off (when you're exercising or eating outside), it's vital that you coat your lips with protective ingredients. This advanced SPF protection is composed of minerals excavated from deep within the earth. They are then ground into fine powders that work like mirrors to deflect away UVA and UVB rays that damage and age the skin and lips. Mineral-based sunscreen is less irritating than chemical sunscreens, which is important when dealing with sensitive lip skin.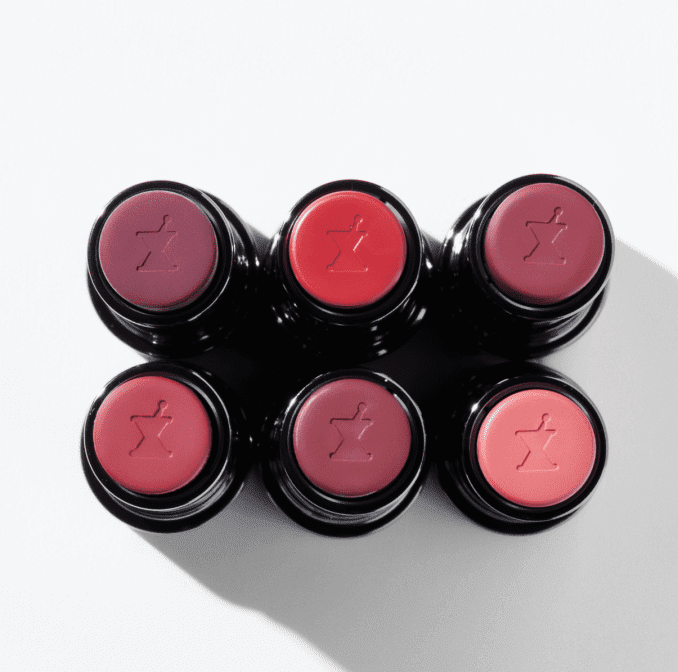 No Makeup Lipstick is lightweight and has a pleasant (not too sweet) vanilla flavor —and comes in six subtle shades (Original Pink, Rose, Berry, Red, Wine and Cognac). The product actually adapts to the natural color of your lips and lets your natural lip color shine through. To develop the shades, Perricone MD harnessed the Fitzpatrick Scale, which is a scale that dermatologists use to group skin types, tones and undertones. Based on this scale, Perricone MD created pigments that mimic the tones associated with each type, as well as the neutral undertones. These pigments reflect light, which make the shades adapt to (and compliment) your lip shade and complexion while also hiding imperfections. 
As of now, masks will continue to be a part of our lives for a while. Remembering to care for your lips will keep your kisser in good condition for when you whip the mask off temporarily and at some point, forever!