Everyone wants bright, even skin, right? It's one wish that will never go out of style. Now, achieving that enviable glow takes a consistent skincare regimen rich in the right ingredients to visibly combat darkness and discoloration — especially those caused by external factors like sun exposure, environmental aggressors and, yes, even stress.
Sure, ingredients like vitamin C are buzzworthy for a reason but there are others that are equally as much so. For instance, Alpha-Arbutin, a lesser known but equally brilliant ingredient delivers similar skin-brightening benefits. News to you? Don't worry, we're about to make you an expert.
What Is Alpha-Arbutin & What Does It Do?
A natural antioxidant found in plants like bearberry, mulberry and cranberry, Alpha-Arbutin works topically in skincare to inhibit the creation of melanin by reducing the activity of the enzyme responsible for its production: tyrosinase. By impeding the creation of tyrosinase and, therefore, melanin, Alpha-Arbutin helps minimize pigmentation like dark spots and discoloration.
Alpha-Arbutin benefits go beyond its ability to even skin tone, though. This skin-illuminating agent also works wonders to fade the look of scars from blemishes and post-breakout redness for a visibly brighter, more even complexion. The results are as good as it sounds!
How to Use Alpha-Arbutin
In addition to its proven radiant results, Alpha-Arbutin is becoming an increasingly popular choice for brightening because of how gentle it is on skin. Its gentleness makes it less irritating on the skin than some of the trendier brightening ingredients, which makes it safe for all skin types and tones. Plus, it's easy to incorporate into your routine.
One spotless way to do so is with our Vitamin C Ester Intensive Dark Spot Treatment. This dark spot solution is an easy choice to boost your existing regimen. It helps visibly diminish age spots, dark brown sun spots and scarring caused by age, UV exposure and breakouts. In turn, thanks to a combination of Alpha-Arbutin, three forms of vitamin C (including Vitamin C Ester, of course) and resorcinol, you'll notice brighter, more even-looking skin on your face, hands or body.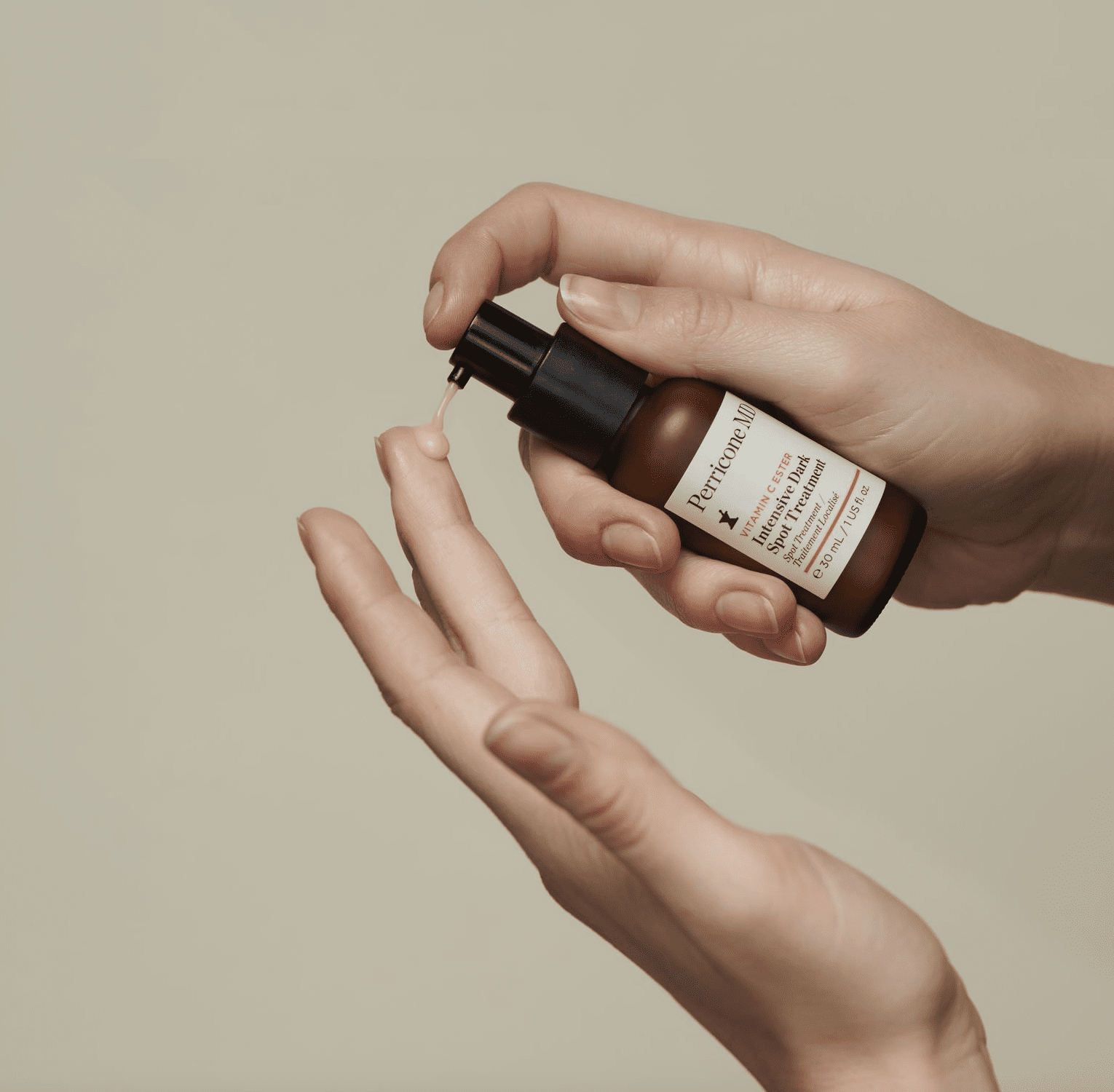 "Because Alpha-Arbutin and Vitamin C Ester both inhibit the production of the same enzyme (tyrosinase), when used together their efficacy is increased and you get more powerful brightening results to help even the most stubborn pigmentation," Rosalba Martone, Director of Education shares.
But, whether you use our Intensive Dark Spot Treatment or another product with Alpha-Arbutin, it's an ingredient we are loving for more than its brilliance.
Intrigued? We don't blame you! Now that you are an Alpha-Arbutin professional, it's time to actually get your skin in the game. Your future is looking brilliant.