No matter how "balanced" we strive to make our lifestyles, we're all human! So, getting exactly the recommended amount of nutrients through the fruits, vegetables and other foods we consume each day can sometimes be challenging. 
However, finding vitamins to supplement your diet doesn't have to be complicated. After all, they're an excellent way to prevent nutritional imbalances or deficiencies that can negatively affect how you look and feel. And we're here to help!  
The Dos and Don'ts of Supplements
Though choosing your vitamins may seem straightforward, there are several things you'll want to consider first. Here's what you should and shouldn't do if you want to get the most from your supplements. 
DOs:
#1: Consult a doctor before choosing your supplements. 
Before incorporating any new supplements into your diet, ask a doctor if they're right for you. Believe it or not, there is a proper daily value for each of our body's essential nutrients, so ask them the proper dosage. Then, double check that they won't react negatively with any of your current medications. 
#2: Do your own research.  
While advice from a doctor is always recommended, be sure to do your own research from there to find the ones that are right for you. After all, supplements do not have to be certified by the Food and Drug Administration (FDA) and can lead to a lack of regulation, so read into studies and reviews before clicking "Shop Now." Not interested in doing your own research? We don't blame you! But don't worry, we've done the hard part. Keep reading to find out which supplements will work best for you. 
#3: Take only as directed. 
Always follow the directions on the back of your supplement packaging. Some supplement instructions may vary depending on sex, age or weight, so read carefully to ensure you take the proper dosage. 
DON'Ts:
#1: Don't take your supplements with your morning coffee or tea. 
Though morning may seem like the optimal time to take your supplements, if you're a coffee or tea drinker, this may not be ideal. This is because caffeine may interfere with nutrient absorption, so it's recommended you wait at least an hour after you drink that cold brew, matcha or caffeinated beverage. 
#2: Don't take supplements on an empty stomach or before bed. 
Unless otherwise directed (like with many dietary supplements), it is best to take your supplements with food during the day. Not only does this help reduce the chance of an upset stomach, it also allows for increased absorption. For this reason, it is also not the best idea to take supplements before you go to bed, since digestion slows while you sleep. 
#3: Don't forget to check the expiration date. 
Because vitamins and supplements lose potency over time, it's important to check their expiration date to ensure you're getting all the nutrients and benefits. 
The Best Supplements for You
Beauty from the inside-out and outside-in is key to looking and feeling your best. At Perricone MD, we take a holistic approach to achieve this by promoting healthy-looking skin and body through our Three-Tier Philosophy. This consists of a healthy diet, nutritional supplements and potent topical skincare. 
As one of the fundamental tiers, our supplements provide the essential nutrients you may be missing from your everyday diet. But that's not all! They're developed with so much more in mind: coated in vegetable glycerin to allow for maximum nutrient absorption; digested in the small intestine to eliminate bloating, upset stomach, nausea and gas; and conveniently organized in pre-measured daily packets. Plus, they're non-GMO, free of gluten, wheat, sugar, synthetic flavors and synthetic dyes and manufactured for quality control and standards in the United States. 
Not sure where to begin? Take it from these topsellers. 
This daily dose of premium nutrients and powerful antioxidants in convenient once-daily packets is designed to help nourish your body from head to toe, including immune system, heart, skin, hair, eyes, bones, joints, muscles, teeth and nails.* 
In each packet, you'll find: 
Super Antioxidant

to help fight free radicals and promote healthy skin metabolism.*

 

Omega-3

to hydrate, promote skin radiance and support healthy cardiovascular health.*

 

Astaxanthin

, a powerful antioxidant, to help promote more even-toned skin and improve immune health.*

 
Available in two sizes: a 2-month supply with 60 packets for $155 and a 1-month supply with 30 packets for $79.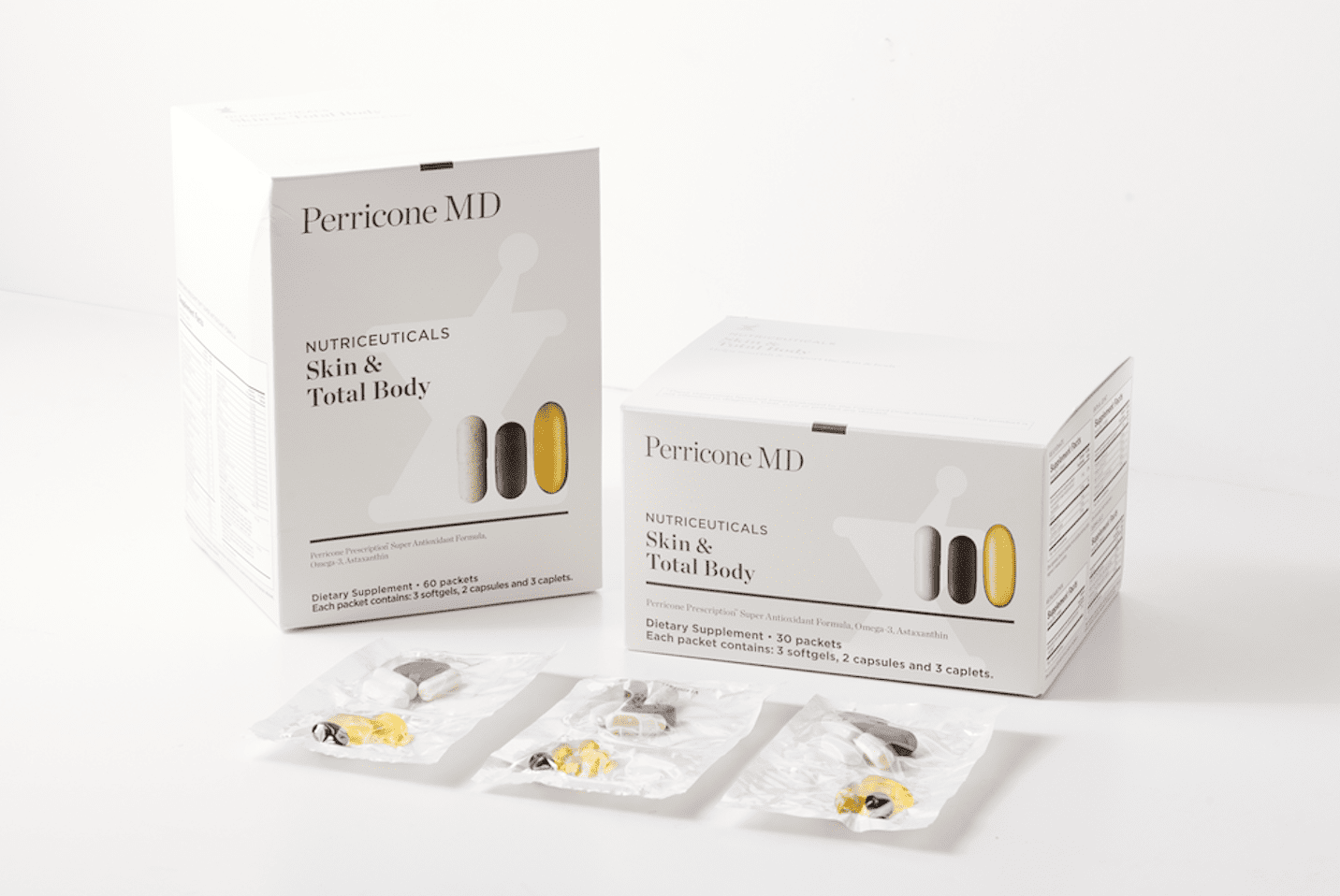 These advanced and comprehensive nutritional supplements work to support a healthy-looking complexion by nourishing skin and promoting radiance, with the added benefit of immune system support.* 
In each packet, you'll find: 
Alpha-Lipoic Acid (ALA), DMAE, chromium and zinc blend

. Alpha-Lipoic Acid to help clarify skin and stabilize blood sugars.* DMAE to help minimize the appearance of pores by strengthening the pore wall. Chromium and zinc to keep skin clear and re-energized.*

 

Omega-3

to hydrate and promote skin radiance.*

 
Evening Primrose Oil (EPO)

, rich in omega-6, to help promote skin suppleness, firmness and radiance.*

 
Available in two sizes: a 1-month supply with 30 packets for $95 and a 15-day supply with 15 packets for $49.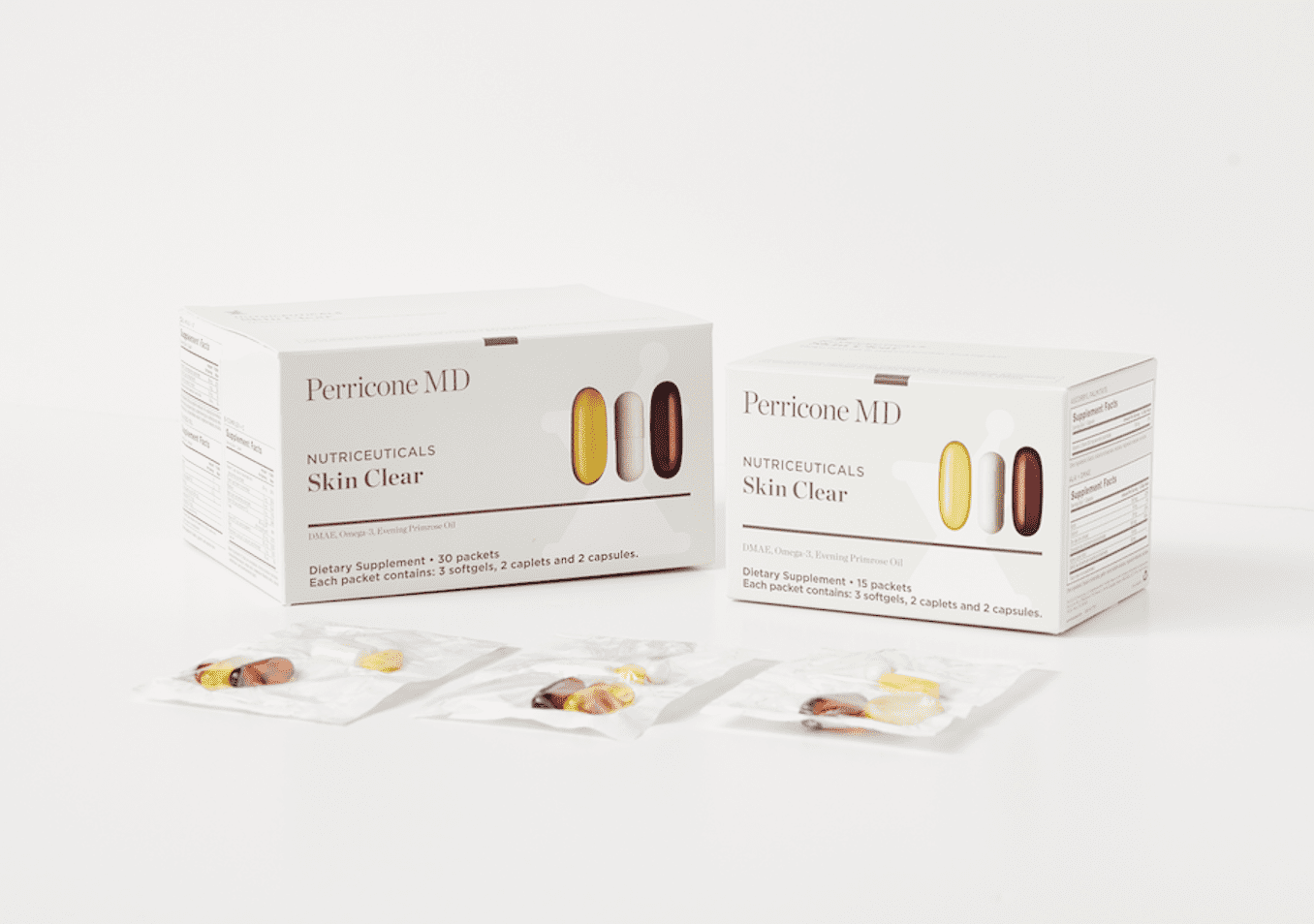 When combined with a healthy diet and exercise plan, these supplements help to support healthy weight management, support lean muscle mass, provide cardiovascular and cognitive support and maintain smooth, healthy-looking skin.* 
In each packet, you'll find: 
Conjugated Linoleic Acid (CLA)

to help burn stored fat, especially in the abdomen, and reduce levels of cortisol, which can cause bodies to hold onto stubborn fat and make it harder to lose weight.*

 

Co-Q10

to help with healthy weight loss and maintenance, while keeping muscle.*

 

DMAE

to help with cognitive function, mental clarity, focus and memory, all while building lean muscle mass.*

 
Available in two sizes: a 2.5 month supply with 90 packets for $210 and a 15-day supply with 15 packets for $70.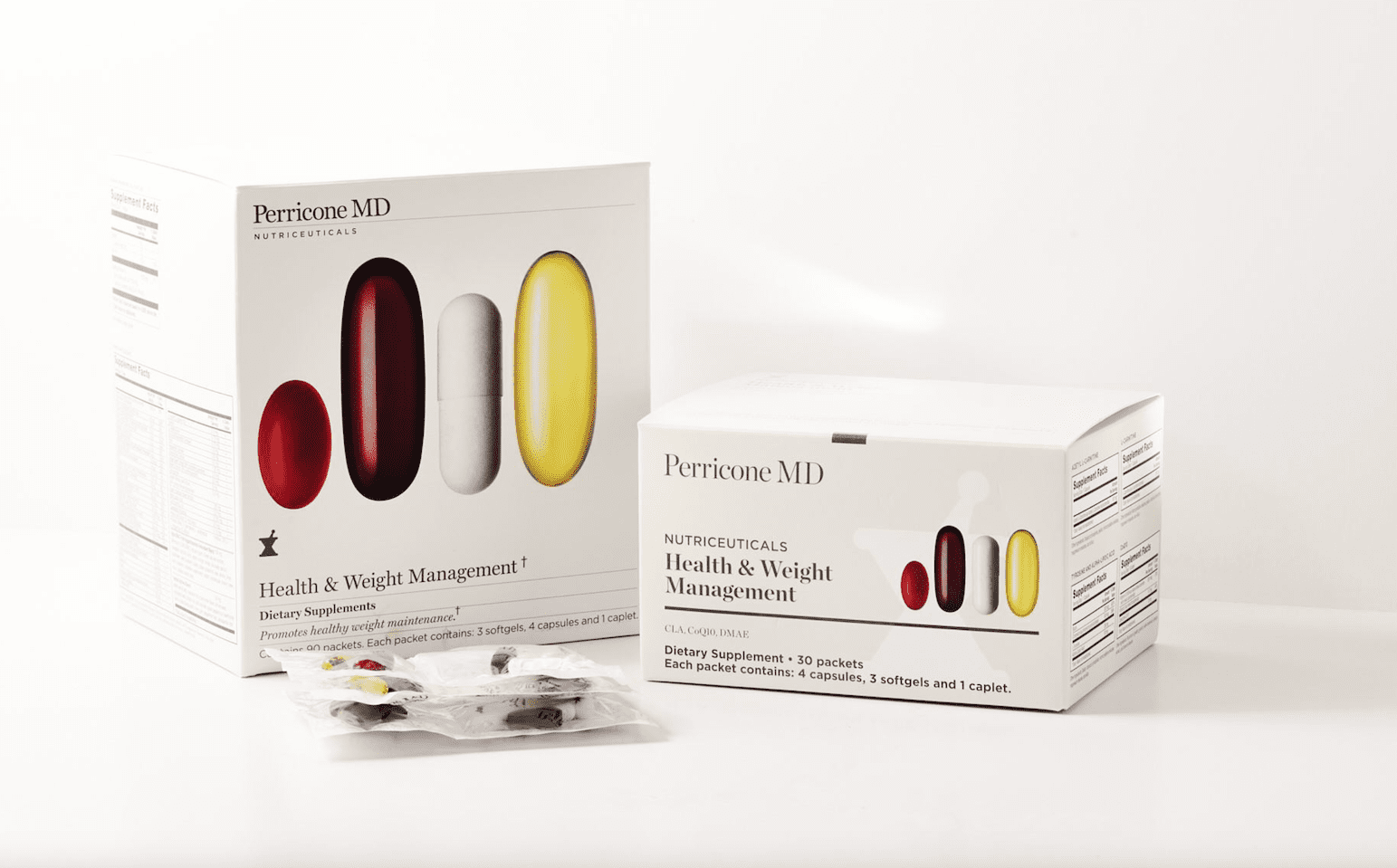 *These statements have not been evaluated by the Food and Drug Administration. This product is not intended to diagnose, treat, cure, or prevent any disease. Product packaging may vary. 
It's that easy! Looking and feeling your best could be just a supplement (or a few) away. As long as you consult a doctor, do your research and follow the dos and don'ts of supplements, your future looks balanced and brilliant.