Higher temperatures and more time in the sun are on the horizon, which is both cause for celebration and cause for prep — skin prep, that is. Because, just as increased sun exposure can lead to sunburn, it can also lead to hyperpigmentation of the skin, so being ready to protect your skin is essential. 
Put simply, hyperpigmentation is the condition that increases melanin (or the natural pigmentation that gives skin its tone) in select areas causing those spots to appear darker than the surrounding complexion. Though very common, it's a condition that's often avoidable if you follow the proper prevention steps and use effective products to minimize it if it makes an appearance.  
What Causes Hyperpigmentation & How to Prevent It
Hyperpigmentation is frequently caused by too much sun exposure, hormones, inflammation and maturation, which can all trigger the production of melanin. No matter the cause, though, prevention steps look similar: applying and reapplying SPF every day (even on cloudy or rainy days), avoiding direct sunlight, opting for shady locations whenever possible, wearing protective clothing, you get the idea, right? 
Oh, and no touching! By keeping your hands off your face, you will be less likely to pick and scratch, which can cause inflammation and dark spots. Plus, mixing a vitamin C product into your skincare routine (*hint hint*) can help brighten, neutralize free radicals and limit sun damage. 
How to Treat Hyperpigmentation
Even if you were to follow the above suggestions meticulously, dark spots, discoloration and uneven skin tone are often inevitable. Fortunately, your dermatologist will be able to recommend the solution that's right for your skin's needs. Some in-office options include chemical peels, light therapy and microdermabrasion. 
When it comes to at-home treatments, though, our Vitamin C Ester Intensive Dark Spot Treatment works brilliantly to reduce even the most stubborn pigmentations. Formulated with three forms of vitamin C, including Vitamin C Ester, this dark spot solution smooths and brightens while minimizing discoloration over time. Alpha-arbutin, a molecule extracted from the bearberry plant, works in tandem with said vitamin C to increase its brightening effect, lessening the appearance of dark spots and melanin. Then there's resorcinol derived from pine tree bark, which addresses pigmentation and uneven skin tone while providing enhanced antioxidant protection to combat free radical damage.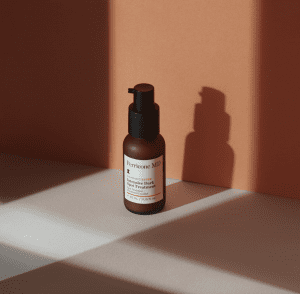 With the help of these three potent and highly stable ingredients, this supercharged formula will target the look of age spots, dark brown sun spots, scarring, UV exposure and breakouts on, not just your face, but hands and body as well. That's right, dab this intensive treatment on spots anywhere on your body, morning and night (follow with SPF in the morning, please). 
All that to say: your future is looking spotless. Want to learn more about which brightening product is right for your skin type and concerns? Chat with one of our Skincare Specialists today.