No matter how comprehensive you believe your skincare regimen is, if you're not caring for your lips in the process, it's incomplete. Not only because a chapped pout is uncomfortable, but also because studies have found that lips are often the first area on the face to show signs of aging.
This is because your body is exposed to a variety of environmental factors when you step outside each day, from air pollution and severe temperatures to UVA and UVB sun rays. Because of this, our lips are constantly exposed to factors that accelerate the aging process. Coupled with the natural slowing of collagen and oil production as we age, our lips will inevitably begin to show vertical lines, loss of volume, lipstick feathering and discoloration.
The good news is, there are ways to treat and protect your lips to prevent premature signs of aging and prolong their healthy, plump lifespan.
The Secret to Plump, Youthful-Looking Lips
There's no one-size-fits-all skincare regimen, but when it comes to caring for your lips, there are four essential things that fit everyone's needs.
Exfoliation
For any product to be absorbed effectively, it's important to properly prep your lips. Lip scrubs will do just that to slough away dry, dead skin cells that can prevent products from being adequately absorbed. For an easy at-home scrub, mix together a teaspoon of honey and two teaspoons of sugar. Apply the mixture to your lips and massage it in before leaving it for about 10 minutes. Remove with a wet washcloth to reveal soft, smooth lips.
Collagen
An essential protein found throughout your body, collagen plays a critical role in maintaining healthy, elastic skin. This is no exception for the lip area, which needs collagen to soften the look of lines and prevent thinning for smoother, plumper lips. As collagen production slows with age, finding other ways to boost its production become increasingly important. Eating foods rich in vitamin C and amino acids, getting enough sleep, drinking plenty of water and taking multi-vitamins are a handful of ways to give your lips —and overall body — a natural collagen boost.
Hydration
You know the "moisture barrier" you always hear about in reference to your skin? Well, this protective layer is much thinner on your lips than the rest of your skin, making them especially prone to moisture loss. To prevent dry, chapped, aging lips, using a hydrating lip balm or treatment like our Cold Plasma Plus+ Lip Therapy is essential. Formulated with peptides to fight collagen depletion, omegas 3, 6 and 9 to plump and protect and hyaluronic acid for all-day hydration, it's a multi-tasking powerhouse that intensely nourishes and hydrates to deliver visibly softer, fuller and more supple lips.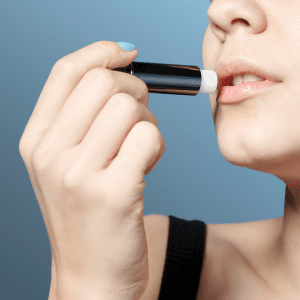 Sun protection
Protecting your pout from the sun is just as essential as slathering sunscreen over the rest of your skin. Use a daytime lip product, like our No Makeup Lipstick Broad Spectrum SPF 15, that's formulated with mineral-based sunscreen for advanced sun protection to prevent sunburn and skin dehydration while outdoors. Reapply, reapply, reapply!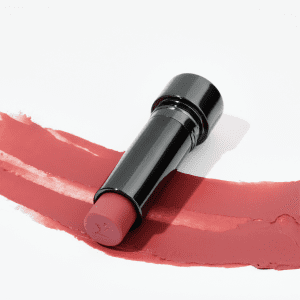 Now, there's really no excuse not to add a lip treatment to your skincare regimen. The time is now to pucker up to products that'll give you soft, plump lips — you can thank us later.