It's an undeniable truth that mothers are some of the world's most selfless people. Amidst their busy schedules and endless worries about seemingly everyone else, they often forget to prioritize themselves. Skipping self-care on Mother's Day, though, is simply not an option — at least not if we can help it.
That's why we've curated special kits that make the most thoughtful ideas for a Mother's Day present to help her relax and unwind to take a moment for herself. 
For the mom who deserves some self-care
Give her The At-Home Facial Kit
Bring the spa to her with a complete kit of Perricone MD favorites for a relaxing at-home facial featuring our Vitamin C Ester Daily Brightening & Exfoliating Peel and two multi-tasking Cold Plasma Plus+ favorites — The Intensive Hydrating Complex and Concentrated Treatment Sheet Mask.
She'll begin her pampering with the advanced, no-rinse peel to eliminate dead skin cells and smooth uneven texture for an immediate radiance boost courtesy of our supercharged Vitamin C Ester. Once the dullness and debris have been resurfaced, the innovative Concentrated Treatment Sheet Mask will deliver a concentrated dose of Cold Plasma Plus+ sciences to replenish skin faster than ever before. Finish with The Intensive Hydrating Complex for ultimate hydration to lock in all the power for skin that's left brighter, smoother and more youthful-looking.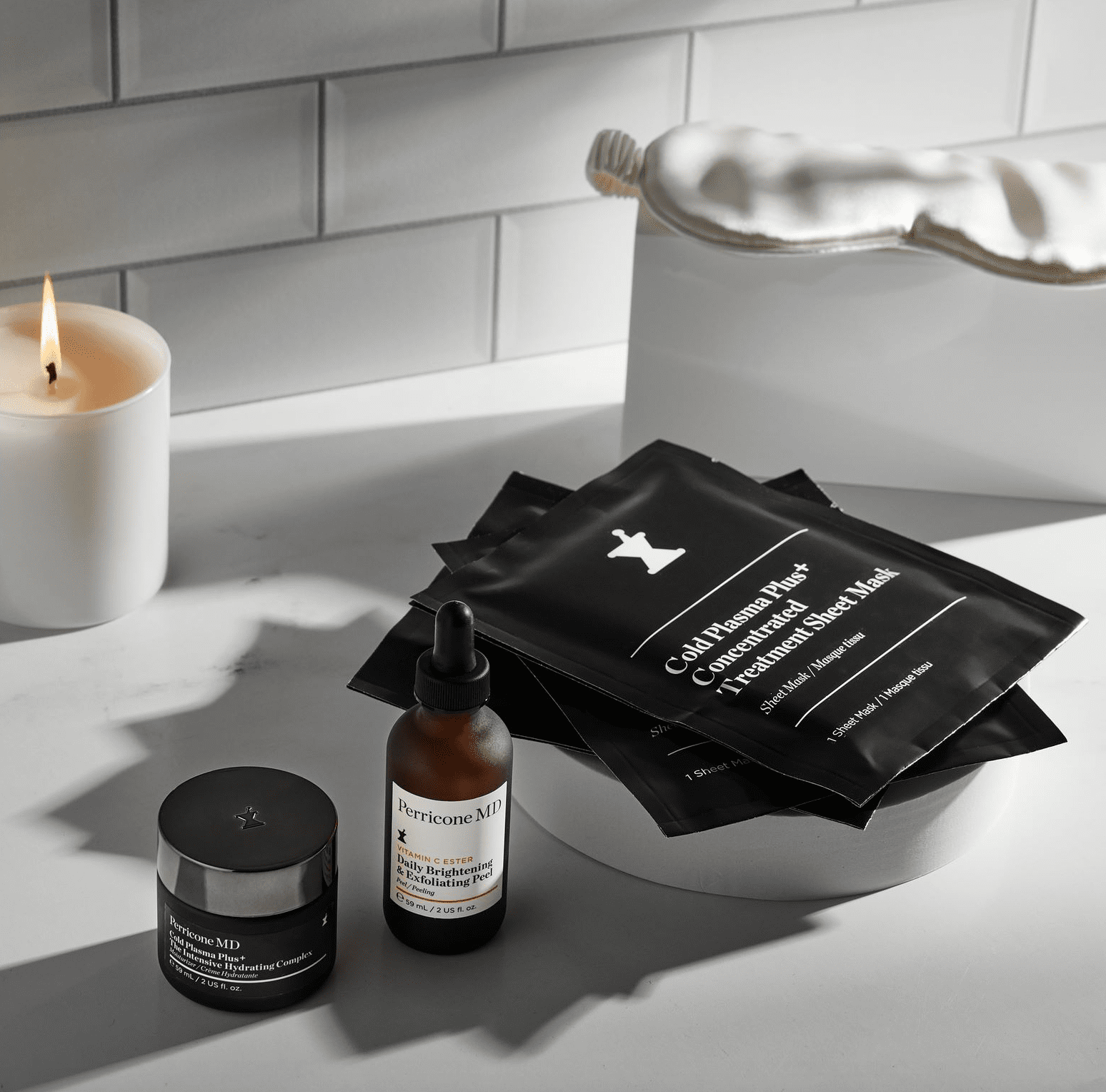 For the mom looking for a smooth finish
Give her the Cold Plasma Plus+ Neck, Face & Eye Kit
Help your mom look and feel more youthful with our ultimate collection of Cold Plasma Plus+ bestsellers. Backed by the power of Alpha-Lipoic Acid (ALA), Vitamin C Ester and copper tripeptide, this trio will promote the most visible signs of healthy, youthful-looking skin for the neck, face and eyes.
Starting with our Advanced Serum Concentrate, she'll smooth on a powerful multi-tasker formulated to target and improve fine lines, wrinkles, enlarged pores, dullness, uneven texture, uneven tone, discoloration, redness and loss of firmness. Then, she'll dab on our Advanced Eye Cream, a similar power-packed formula made specially for the eyes to effectively minimize the look of dark circles, puffiness, crow's feet, fine lines and loss of firmness. Carry that science down to the neck and chest with the Neck & Chest Broad Spectrum SPF 25 to visibly minimize wrinkles, creases and crepiness below the chin. Trust us, the dramatic skin transformation she'll notice over time will be a true gift.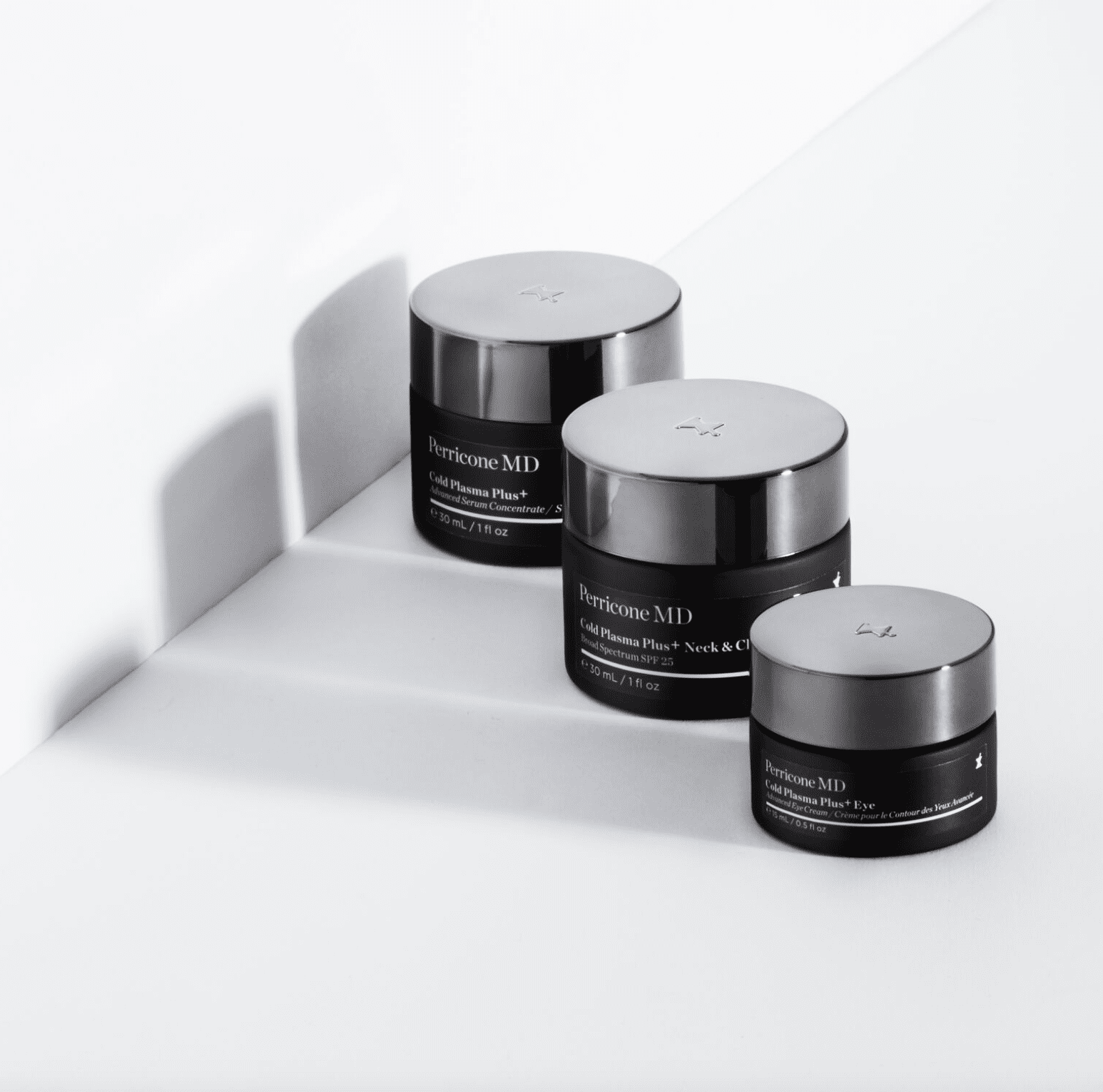 For the mom who needs a skincare refresh
Give her the Fan Favorite Signature Regimen
Of course, your mom deserves only the best and while all our boxed sets are chock full of essentials, this kit has three of our fan favorites she's sure to love, regardless of her skin type. Featuring two High Potency Classics and a Cold Plasma Plus+ bestseller to cleanse, treat and hydrate daily.
After using our High Potency Classics Nutritive Cleanser to cleanse away each day's worth of makeup, excess oil and debris while softening and conditioning her skin, she'll replenish her complexion with our powerhouse Advanced Serum Concentrate to promote the nine most visible signs of healthy, youthful-looking skin. Finally, she'll indulge her skin in our Face Finishing & Firming Moisturizer, a rich, rose-scented moisturizer that'll intensely nourish while smoothing, plumping and firming.
Needless to say, if there's one thing every mother deserves more of, it's quality pampering and what better way to make sure she makes time for herself than to bring it right to her at home? Personally, we can't think of one.