There's never a dull moment when it comes to skincare trends since the latest "it" ingredients are constantly evolving. Consumers hear "niacinamide" or "vitamin C" on TikTok and rush to check their regimens. But what if we told you there's an unsung ingredient that's often overlooked? Alpha-Lipoic Acid (ALA) has been around for decades, during which numerous studies have proven its transformative powers. 
Dr. Nicholas Perricone himself is one of the many researchers who has studied this magical ingredient known to make skin look smoother, more even and youthful. Don't believe us? Keep reading—the science speaks for itself and there's a reason it's been dubbed the "magic eraser." 
What Is Alpha-Lipoic Acid & What Are Its Benefits for Skin?
Discovered by researchers in 1951, nature's most powerful antioxidant, Alpha-Lipoic Acid, is a natural fatty acid found in every cell of the human body. 
ALA is uniquely powerful because it is both water- and fat-soluble, making it a universal antioxidant—or, as Dr. Perricone calls it in his New York Times bestselling book "The Wrinkle Cure," "a super-antioxidant"—that has more staying power to fight against free radicals. For this reason, ALA effectively fights off the damage that causes inflammation and collagen depletion and, therefore, can aid in slowing the process of skin aging. 
After many case studies around Alpha-Lipoic Acid's effects on the skin, Dr. Perricone revealed, "I had finally found the ultimate wrinkle cure." So, if you are prone to wrinkles, lines, under-eye bags and puffiness, enlarged pores, acne scars or dull skin, products with Alpha-Lipoic Acid are calling your name. 
Three Tiers to Alpha-Lipoic Acid
Perricone MD takes a holistic approach to promote healthy-looking skin and body through its Three-Tier Philosophy centered around an anti-inflammatory diet, advanced topical skincare and nutritional supplements.  
Since Alpha-Lipoic Acid has age-defying benefits both when taken orally and applied topically, it has quickly become one of Perricone MD's most trusted proprietary sciences that's featured across all three tiers. 
Tier 1—Anti-Inflammatory Diet:
Just as other nutrients can be consumed through food, Alpha-Lipoic Acid can be found in your diet as well. Vegetables (like spinach, broccoli and Brussels sprouts), red meat and organ meats (like liver and kidney), provide a good source of ALA.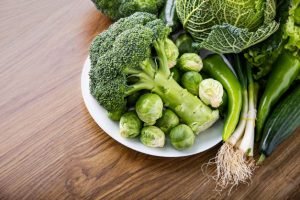 Tier 2—Topical Skincare:
Given its reputation of smoothing imperfections, it's no wonder some of Perricone MD's bestsellers are formulated with Alpha-Lipoic Acid. A couple of our favorites? 
Benefits: Softens, conditions and prepares the skin for treatment 
What to Expect: A gentle gel cleanser that quickly and effectively removes excess oil, debris and impurity build-up without stripping the skin. 
Key Ingredients: Alpha-Lipoic Acid helps reduce the appearance of lines wrinkles and enlarged pores. Alpha-Hydroxy Acid (AHA) exfoliate and hydrate for brighter, younger-looking skin over time. With the help of a copper complex, this gel cleanser visibly improves firmness and elasticity. 
How to Use: Lather a small amount in hands and gently massage onto damp skin, then rinse with warm water. Repeat morning and evening. 
Benefits: Visibly reduces the appearance of wrinkles 
What to Expect: An intense serum that visibly smooths skin and helps to reduce the appearance of wrinkles while improving the feel of skin's firmness. You may feel a slight tingling after application. 
Key Ingredients: DMAE, naturally produced by the human brain, helps visibly firm and lift sagging. Alpha-Lipoic Acid helps reduce the appearance of lines wrinkles and enlarged pores. Hyaluronic acid provides essential hydration for visibly plumper skin. 
Results: In a consumer study of 99 women after 4 weeks, 87% agreed their skin looked healthier and 86% agreed skin looked smoother. 
How to Use: Massage onto face and neck using a gentle upward motion after cleansing, morning and evening.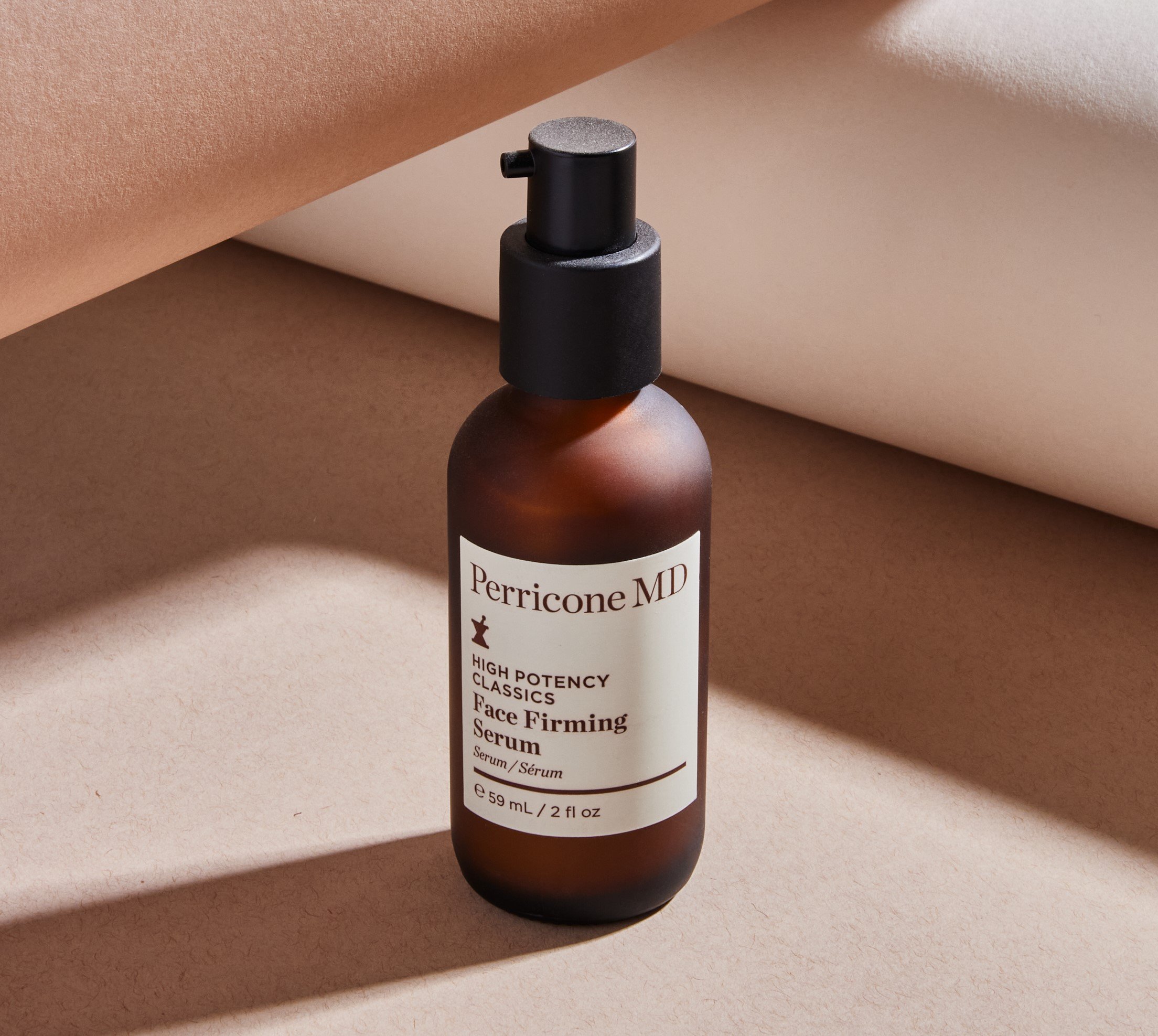 Tier 3—Nutritional Supplements:
Incorporating enough nutrients in our diets can be challenging, which makes taking supplements all the more important. Look for antioxidant-rich supplements that contain ALA to support your skin's natural glow. 
Benefits: Helps nourish and support the skin and body* 
What to Expect: A daily dose of premium nutrients and powerful antioxidants in convenient once-daily packets designed to help nourish your body from head to toe.* Each supplement packet supports the health of the immune system, heart, skin, hair, eyes, bones, joints, muscles, teeth and nails.* 
Key Ingredients: Perricone Prescription TM Super Antioxidant Formula, omega-3 and astaxanthin. 
How to Use: Take one packet per day with a meal for best results. 
*These statements have not been evaluated by the Food and Drug Administration. This product is not intended to diagnose, treat, cure or prevent any disease.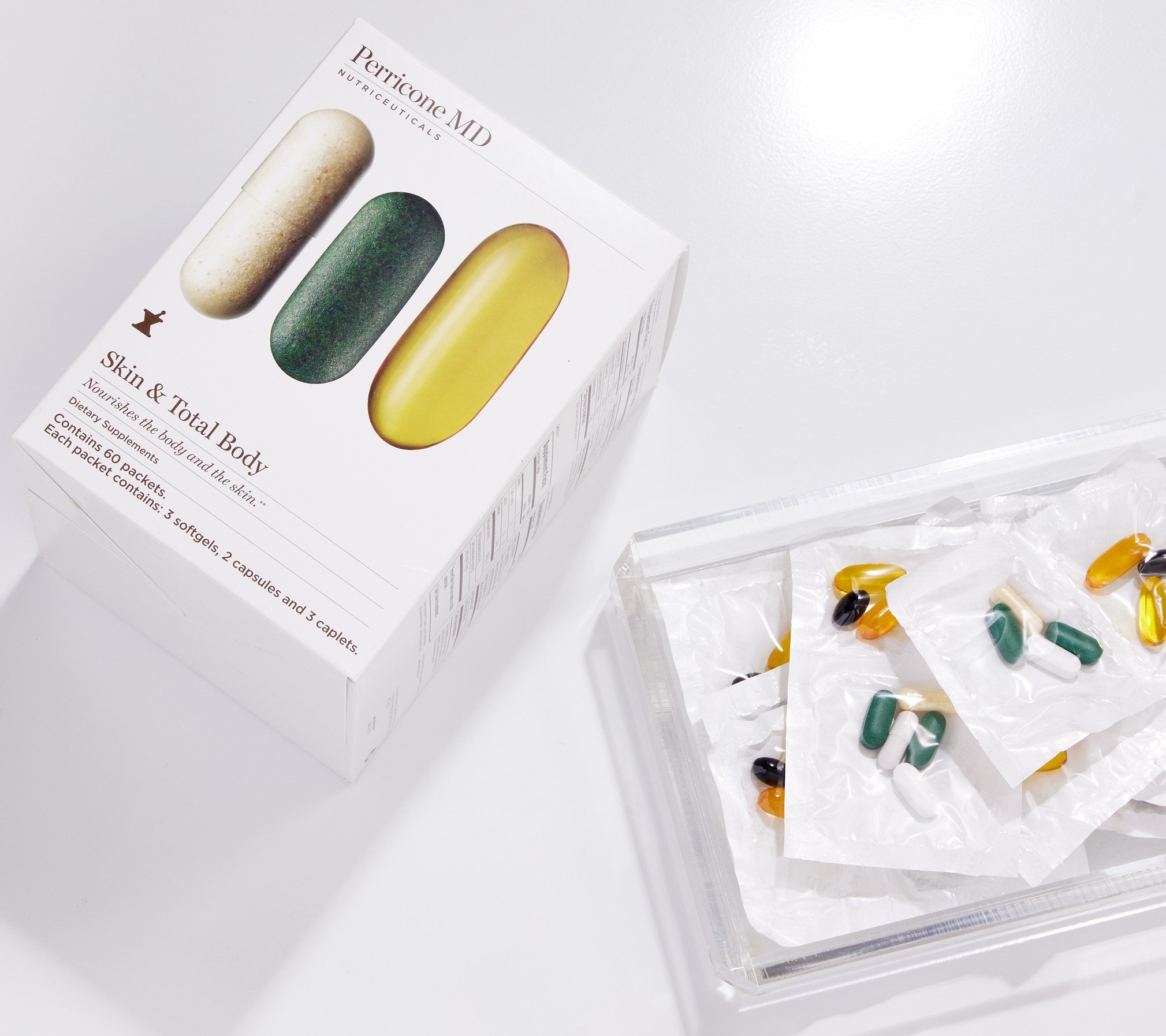 Once you have perfected each of these tiers to support a healthy, balanced lifestyle, you are bound to look (and feel) better than ever before. After all, beauty stems from the inside-out and outside-in, so let Alpha-Lipoic Acid help, that's what it was born to do.