Despite having been around since 1973, you may just be hearing about copper tripeptide in the beauty space. While it may have been slow to gain its well-deserved popularity, the copper tripeptide benefits have certainly proven to be worth the wait.
Rivaling some of skincare's most buzzworthy must-haves, like vitamin C, niacinamide and the like, this age-defying complex is the topical skincare ingredient missing from your current regimen — but not for much longer.
What Is Copper Tripeptide & What Are Its Benefits?
Copper tripeptide is a naturally occurring complex found in the human body that's made up of copper and three different amino acids, both of which are important for a multitude of reasons. Copper supports essential functions like brain development, immune system support, red blood cell creation and skin improvement. Then, there are peptides, also known as the building blocks of all proteins in our bodies, including collagen and elastin.
Together, copper and tripeptides make the perfect match that will quickly become one of your top skincare ingredients because of its countless topical benefits. Found in our Cold Plasma Plus+ The Essence, our copper tripeptide refreshes and revitalizes skin by helping to:
Boost collagen and elastin production
Since collagen and elastin improve skin firmness and elasticity, topical application of copper tripeptide helps to boost and deliver the look of collagen-rich skin for a dramatically firmer, smoother and younger-looking appearance.
Protect against environmental aggressors
By providing skin barrier support and acting as an antioxidant for the skin, copper tripeptide protects against environmental aggressors like UV rays and pollution. 
Deliver anti-inflammatory benefits
Thanks to the anti-inflammatory benefits of copper, copper tripeptide targets and soothes sensitive skin.
Minimize discoloration
Copper tripeptide is known for its regenerative benefits. This allows them to replace damaged skin cells with new ones to minimize the look of discoloration and dark spots.
Hydrate the skin
Hydrated skin is happy skin and copper tripeptide helps keep it that way by helping to boost glycosaminoglycans, or the body's natural moisturizers (example: hyaluronic acid).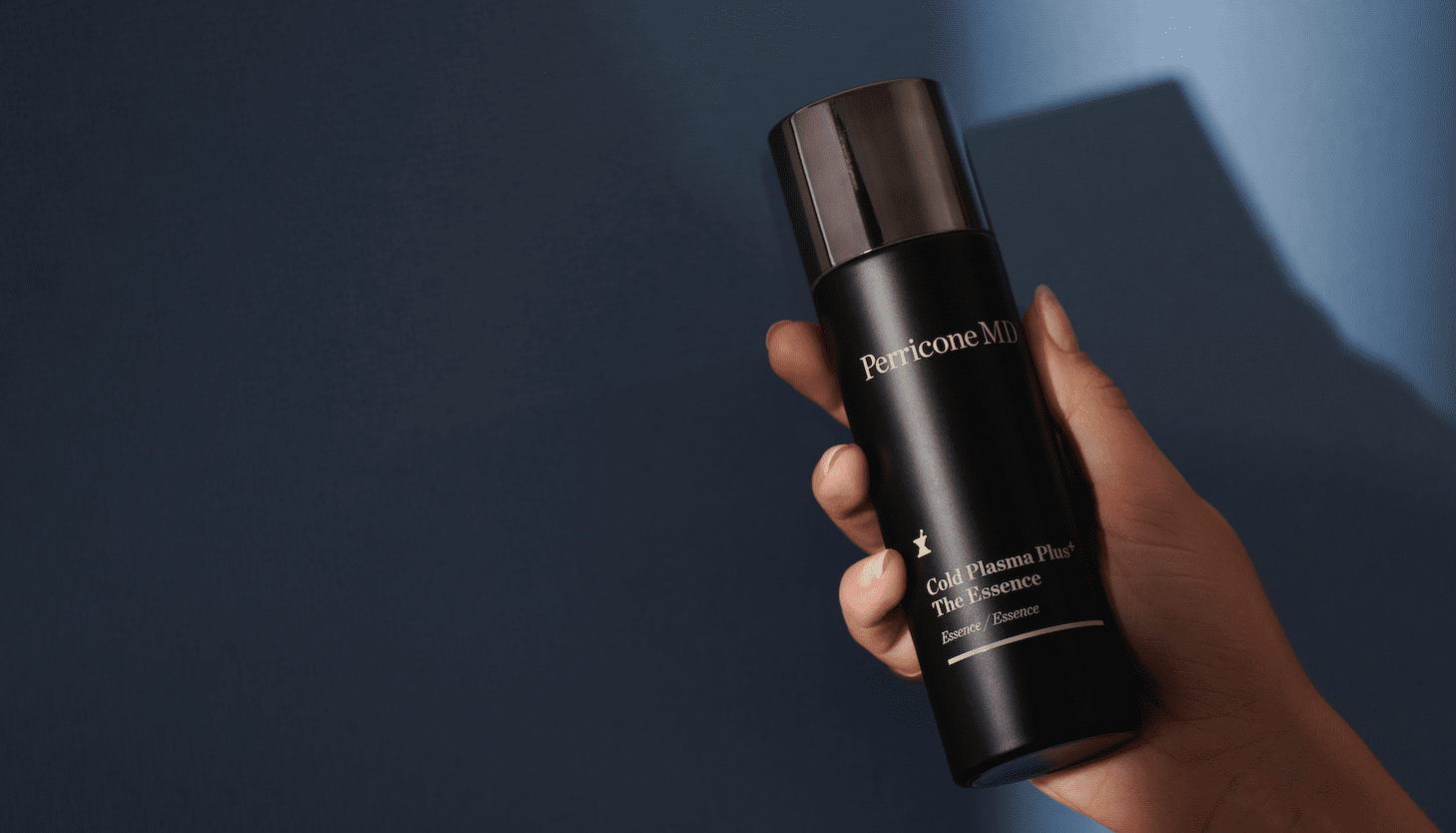 Though mighty on its own, the copper tripeptide in The Essence doesn't work alone. It's further empowered by niacinamide (vitamin B3) to visibly renew and restore and fermented rice water (sourced from Korea) to brighten and hydrate. In turn, this lightweight treatment leaves skin looking and feeling smooth, plump and revitalized with a youthful radiance. What more could you ask for, really?