The holiday season can be filled with merriment, but it can also be filled with stress, not just when it comes to time and money, but also when it comes to our health. Are we getting enough rest? Have I been exercising enough? Are my meals even balanced? 
When it comes to our diets, specifically, though, it's personal! And no, we don't mean "diet" as in "weight loss," we simply mean healthy food choices to keep us feeling our best. Of course, different plans work for everyone, but if carbohydrates are something you struggle with in your day-to-day choices (especially when pies, casseroles, gingerbread cookies and jelly doughnuts are everywhere these days), you've come to the right place. 
Keep scrolling for everything you need to know about carbohydrates ahead of the holidays, including the good, the bad and yes, even the healthy! 
The Benefits of Carbohydrates: Good vs Bad Carbs 
Though we often hear the word "carbohydrate" when talking about our food habits, it's not very often that we actually define it. Carbs, most simply, are macronutrients found in certain foods and drinks that your body turns into glucose, or sugar, to give you energy. 
While energy is essential to function and we, therefore, need carbohydrates to live and thrive, not all carbs are created equal. On one side we have complex carbs, or "good carbs," which contain vitamins, minerals and fiber needed by the body, and on the other side we have "bad carbs." 
Dr. Nicholas Perricone, board-certified dermatologist and nutritionist, found that an anti-inflammatory diet featuring protein, fruits, vegetables and good carbohydrates (rather than refined, processed foods) may greatly reduce a person's risk of diabetes, heart disease, cancer, visible signs of aging and more.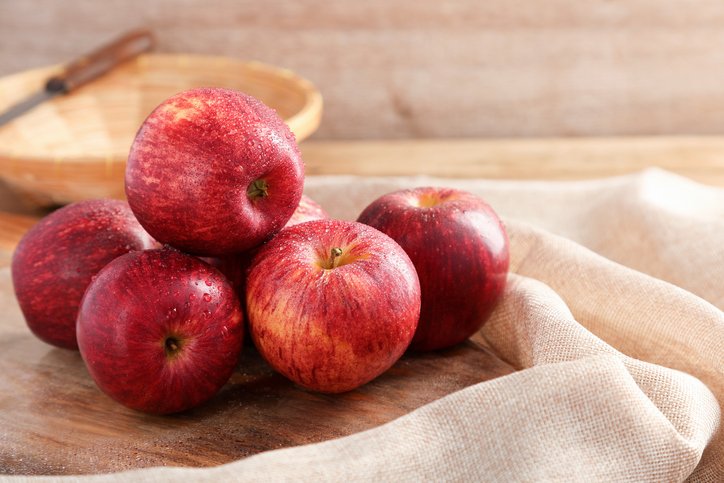 When zooming into the carbohydrates piece, it's important to understand what happens to your body on "bad carbs" (like potatoes, corn, pasta, rice and more) in order to truly understand the importance of good carbs. The basics? Bad carbohydrates cause your blood sugar to rise and insulin to be secreted by the pancreas. With this, your cellular metabolism gets pushed into a mode that causes it to produce inflammatory chemicals that can kickstart the aging process and encourage your body to store fats.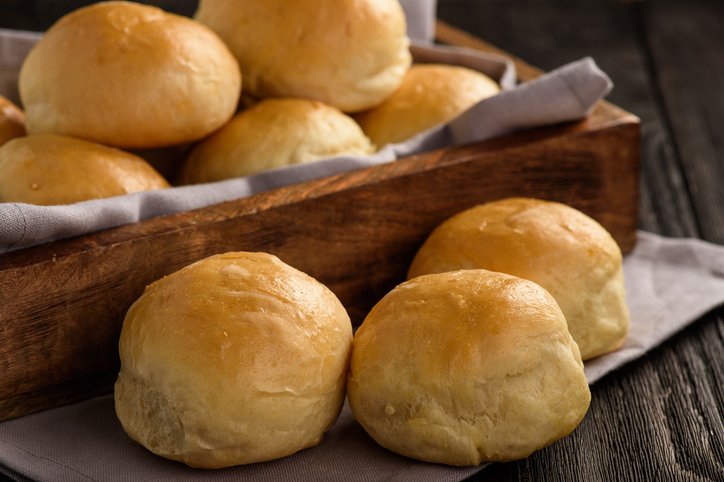 According to Dr. Perricone, the best way to maintain insulin levels is to eat foods, including "good carbs," that are low on the glycemic index—a list that tells you what foods are more likely to cause your blood sugar to rise to unhealthy levels. Broccoli, squash, asparagus, beans, blueberries, plums, peaches, citrus fruits and more, are just a handful of examples of good carbs (many of which you'll want to add to your Thanksgiving menu). 
In other words, by eliminating unhealthy carbs from your diet, you'll notice a hugely positive impact, both physically and mentally. You'll likely notice brighter, clearer skin, less fatigue, fewer out-of-control cravings, better concentration, clearer thoughts and even improved mood due to increased serotonin levels. 
Knowing all of this, though, how can we apply it to the holiday season? Well, it's not an easy feat, but it can be done—and we believe in you. Here are some holiday suggestions to give you a place to start: 
Healthy Holiday Tips: The Holiday Meal Plan 
Choose turkey over ham.

Some feasts have the option of red or white meat. If this is the case for your holiday meal, opt for a lean protein like turkey or fish over ham or beef.

 
Swap out the mashed potatoes for butternut squash.

Holiday sides are tempting, but there are some that are much healthier than others — even amongst the veggie options. Instead of those buttery mashed potatoes, reach for yummy butternut squash.

 
Skip the bread.

You have a whole holiday spread that's worth prioritizing over that dinner roll. Opt for an extra serving of squash over an unsatisfying block of bad carbs.

 
Resist the cookies and pies.

Instead, consider warm apple slices with a little cinnamon or low-fat frozen yogurt.

 
Follow the three-finger rule.

Include a protein (chicken or fish), a good source of carbohydrates (fresh vegetables and fruits) and a small amount of unsaturated fat (olive oil or a few nuts) in every meal you eat.

 
Practice grazing.

Eat four to five small, well-balanced meals a day to help keep your insulin levels balanced. This will help prevent overloading your body with sugars or other nutrients.

 
Boil, steam, grill or sauté your food.

When in doubt, just avoid frying your foods!

 
Ease into a healthy, anti-inflammatory diet today.

Adopt these healthy habits sooner than later to make it easier for you at your next holiday feast.

 
Now that you know the difference between good and bad carbohydrates, you can cook up a holiday feast you can feel good about (one that tastes good, too).