While it's easy to remember sun protection on hot, sunny days, we often forget there's still sun in the sky on those cloudy, rainy or cold days. No matter the weather, though, protecting our skin before, during and after sun exposure is crucial for maintaining a smooth, glowing complexion — and, more importantly, skin health.
And, when it comes to skin health, the best way to avoid sun damage and its unpleasant risks is to wear SPF every day, reapply frequently, choose shade when possible and wear sun hats, glasses and protective clothing whenever possible to help block UV radiation. But are you properly caring for your skin after sun exposure as well? Because that's part of skin health, too, and there is a correct way to do it. Let's break it down.
The Cause of Sun Damage & Effects of Sun Exposure to Skin
Before we get into the perfect post-sun regimen, it's important to understand sun damage. According to Yale Medicine, sun damage, also known as photoaging, "happens when ultraviolet (UV) light hits skin unprotected by sunscreen, causing DNA changes at a cellular level." In other words, it's not just the surface-level sunburn, spots, red blotches, raised bumps, wrinkles, lines and discoloration you see from too much time in the sun.
The impact of UVA and UVB rays is more than skin deep, impacting the deepest layers of the dermis so you'll notice their effects as they begin to surface over time — even years from now. And, even worse is the heightened risk of melanoma (skin cancer), which is the most common cancer in the United States, impacting 1 in 5 Americans by the age of 70.
While we know the best sun cancer prevention comes from pre-sun protection, post-sun replenishment is also an important part of sun care to care for and rehydrate skin.
Skincare After Sun Exposure
Perricone MD's Director of Education, Rosalba Martone, shares that hyaluronic acid (HA) and omega fatty acids are particularly amazing for post-sun care. This is because the sun can significantly dehydrate skin, leading to temporary or long-term fine lines and wrinkles, making it a vital time for replenishing nourishment. "Adding hyaluronic acid and/or omegas after sun exposure ensures skin gets instant hydration while protecting its moisture barrier," she shares.
Crafting a post-sun regimen rich in these ingredients (along with brightening must-haves like Vitamin C Ester to visibly minimize discoloration) is essential to soothe and relieve skin. Lucky for you, we have just the options you need.
High Potency Hyaluronic Intensive Hydrating Serum
After a day in the sun, there are few things more hydrating than hyaluronic acid treatments but this one takes the cake thanks to an exclusive Hyaluronic 4 + 2 Complex. This unique technology intensely nourishes with four forms and two natural building blocks of HA for instant and long-lasting hydration. Formulated in conjunction with DMAE to firm and niacinamide to minimize the look of imperfections, you can expect smoother, firmer and plumper skin with a visible reduction in wrinkles.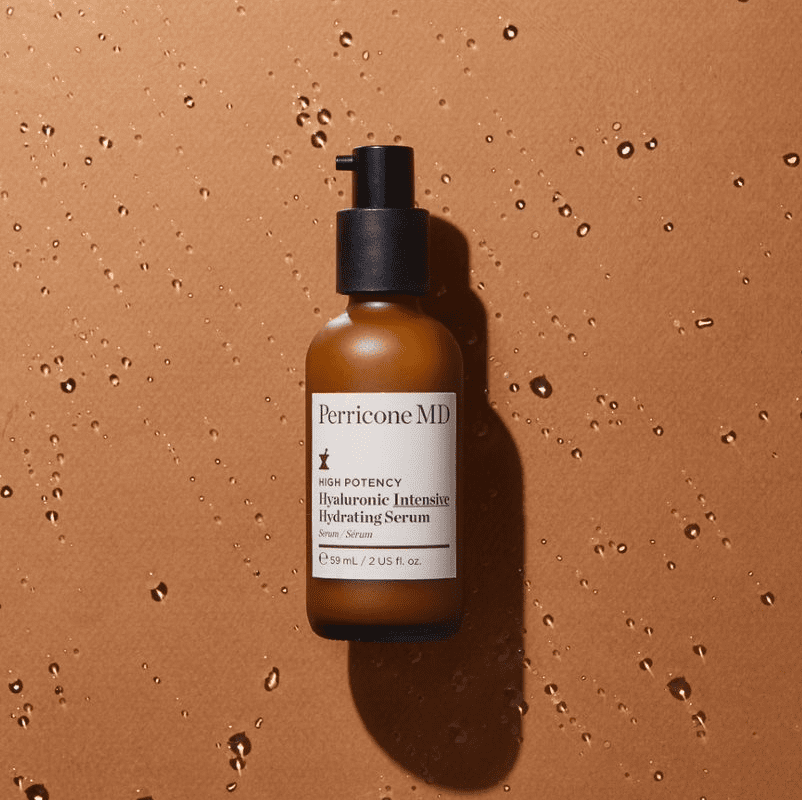 High Potency Classics Hyaluronic Intensive Moisturizer
Formulated with three different forms of hyaluronic acid, this gel-cream is another HA option that'll revive sun-soaked skin. It works triple-duty to deliver ultimate hydration with micro hyaluronic acid that plumps while cross-linked hyaluronic acid helps reduce fine lines and barrier hyaluronic acid helps minimize moisture loss. Working in tandem with rosemary leaf extract to tone skin and DMAE to firm, you'll end the day with plumper, healthier-looking skin — even if it's sunkissed.
Essential Fx Acyl-Glutathione Chia Oil
As far as nourishing fatty acids go, omega-rich chia seed oil is one of the most luxurious and this nutrient-packed oil is perfect for replenishing skin that's been zapped of its natural moisture. Also formulated with skin-strengthening lipids and Acyl-Glutathione, you'll notice a visible improvement in skin elasticity, plumpness and suppleness with a renewed, youthful radiance.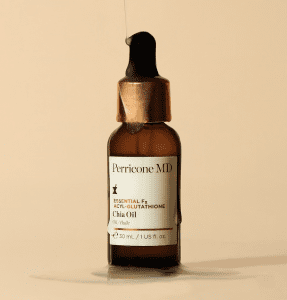 Vitamin C Ester Brightening Serum
Get ahead of any dark spots and discoloration the sun may bring out with this Vitamin C Ester formula that targets uneven skin tone and resurfaces skin's texture while delivering supercharged brightening and smoothing. With the help of powerful squalane and rosemary leaf extract to hydrate, tighten and visibly reduce fine lines.
Whether you use one, two, three or all four, these products are each powerful enough to replenish skin after a sunny summer day, Martone says. When used in combination with one another, they're a surefire way to deliver an instantly hydrated glow. But don't let their benefits make you forget your SPF beforehand. We have those, too.
Voila! Now you have all you need to care for your skin before and after a day in the sun.