Summer may have the reputation of being the carefree season, but it can be pretty tough on your skin. Spend too much time out in the hot sun (even with protection), and by the end of the summer, you may end up with skin discoloration and dark spots. Other skin issues to contend with? Dehydrated skin (which can make fine lines and wrinkles appear more pronounced) and even congested-looking, enlarged pores, as excess oil, dirt and sunscreen can easily clog them when the temperature soars.
Fortunately, the right post-summer skincare products can effectively rebalance your skin to target each of your concerns. There are easy ways to deep clean your skin, correct the damage and balance your hydration levels, all while keeping your sun-kissed summer glow.
Here is your perfect five-step post-summer skin correction plan.
Step 1: Detox
As summer winds down, it's the perfect time to do some deep cleaning—of your skin. A skin detox will help remove all the excess oils on the skin's surface and inside your pores, as well as the debris accumulated during your summer activities (makeup, sunscreen, dirt, et cetera). Clogged pores not only have the potential to turn into acne flare-ups, but they also appear larger as all that gunk inside stretches out the pore's walls. Over time, pores lose their elasticity and remain stretched out, so clearing them quickly is key.
Start your skin detox with the Acne Relief Calming & Soothing Clay Mask, formulated with maximum strength salicylic acid, bentonite clay and lactobacillus ferment to gently exfoliate, unclog pores, remove impurities and absorb excess oil.
After your deep cleaning, follow with the Acne Relief Gentle Exfoliating Toner, which contains salicylic acid to gently exfoliate and reduce excess oil, making pores appear smaller and tighter. Lactic acid, succinic acid and citrulline help visibly minimize imperfections, soothe skin and reduce the appearance of redness. The toner leaves skin feeling clean, refreshed and invigorated with a healthy-looking, matte finish.
Step 2: Recover
Whether you're looking to hydrate and brighten your skin after sunburn, minimize sun spots and skin discoloration or smooth uneven texture, face masks are an effective way to help your skin recover from a summer of sun, sand and sunscreen. Our Cold Plasma Plus+ Concentrated Treatment Sheet Mask can address all of your end of summer concerns, and then some. This innovative 2-piece sheet mask is formulated with Vitamin C Ester, copper tripeptide and phospholipids that work together to reduce dullness, uneven texture, uneven skin tone, skin discoloration and loss of firmness for skin that looks and feels renewed and rejuvenated.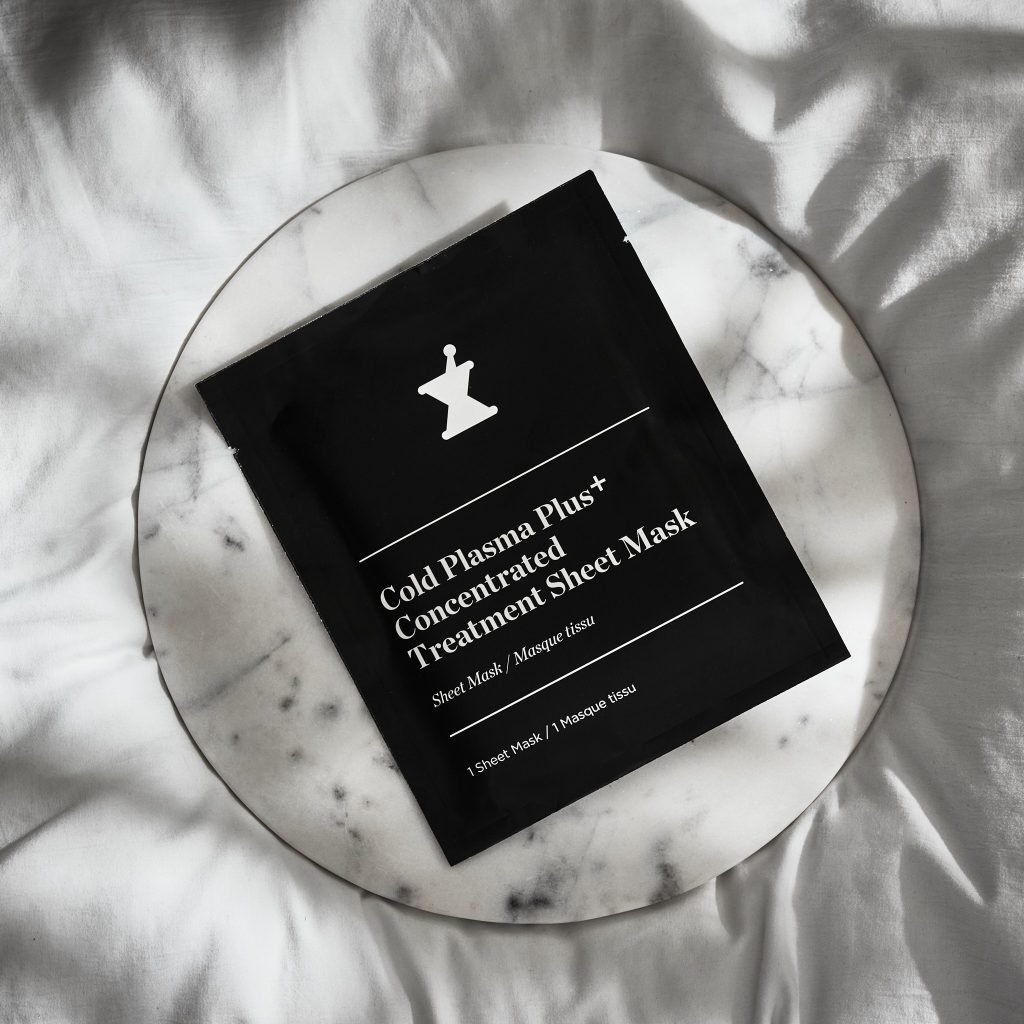 Step 3: Correct 
You may notice your summer skin has more pigmentation right now than it does other times of the year. That's because exposure to the sun's UVB rays, which are more intense during the summer months, can contribute to uneven skin tone, brown spots and skin discoloration. The UV light triggers your melanocytes, or pigment-making cells, to pump out more pigment. Over time, exposure to the sun's UV rays can lead to fine lines and wrinkles, too. Protecting your skin from UV rays with sunscreens and antioxidants can prevent this type of damage from occurring in the first place, but there are some science-backed ingredients to visibly reverse and reduce damage on skin's surface.
If spots are your main issue, your best approach is to use a skin brightening treatment, or products with tried-and-true ingredients such as vitamin C to visibly brighten and even out a splotchy, discolored complexion. If you're seeing dark spots along with other signs of aging such as fine lines, consider an anti-aging treatment that contains skin brighteners, as well as ingredients that focus on skin barrier correction, hydration and collagen-boosting for firmer, smoother skin over time.
Get started with a vitamin C serum for sun spots, like our Vitamin C Ester CCC + Ferulic Brightening Complex 20% .This serum packs the highest percentage of vitamin C in all of Perricone MD's vitamin C products. It combines Vitamin C Ester and two additional forms of vitamin C. It's a highly potent form of the antioxidant vitamin to visibly reduce the appearance of brown spots and skin discoloration over a period of time. It helps promote a more even complexion. The serum also contains ferulic acid, a powerful antioxidant, which helps protect skin against future free radical damage.
Don't stop there! Your delicate under-eye area needs some post-summer TLC, too. Dramatically reduce the look of the three types of under-eye discoloration (brown, blue and red) with Vitamin C Ester CCC + Ferulic Brightening Under-Eye Cream. This breakthrough formula will visibly reduce dark brown circles, minimize the blue appearance of under-eye bags and puffiness, and visibly reduce redness for a firmer, more awakened look.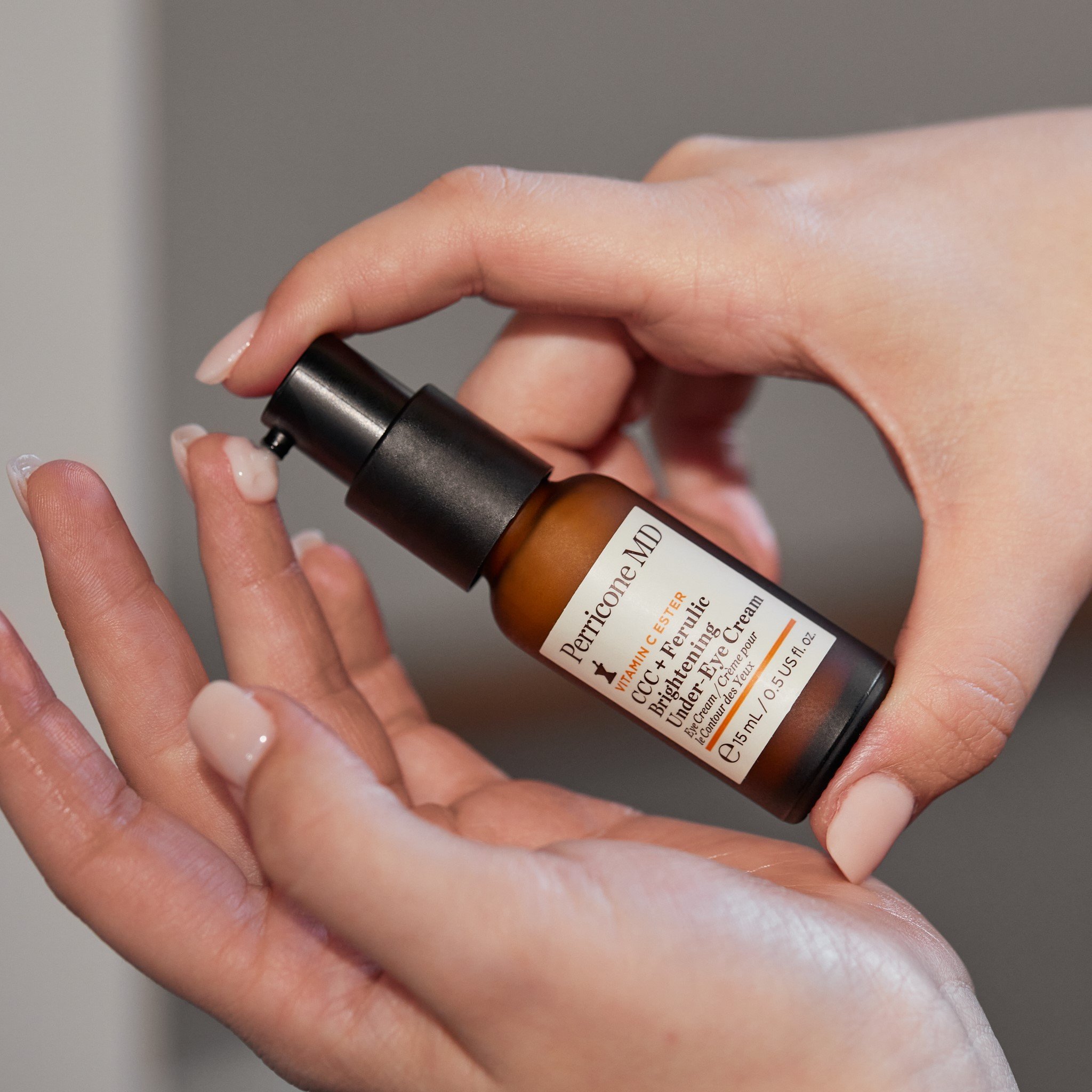 Step 4: Nourish
Though we tend to think of winter as the season of dryness, summer has many factors of its own that zap moisture from the skin: sun, salt water, chlorine and air conditioning, to name a few. So, by the time autumn rolls around, you will definitely want to add more ultra-hydrating products to your regimen.
Cue our High Potency Hyaluronic Intensive Hydrating Serum, an intensely nourishing serum designed with 4 forms and 2 natural building blocks of hyaluronic acid for instant and long-lasting hydration, DMAE for intensive firming and niacinamide for moisture barrier support.
Once the serum is fully absorbed, follow with an ultra-rich moisturizer like our Cold Plasma Plus+ The Intensive Hydrating Complex. This multi-tasking powerhouse will provide universal correction, plus much-needed moisture for your skin. You'll find skin-brightening Vitamin C Ester in this balm-like complex, along with a complex of vegetable oils, including jojoba, olive and soybean, to powerfully hydrate and peptides to visibly smooth fine lines and wrinkles.
Consider this serum and moisturizer combo the dynamic duo for nourishing post-summer skin.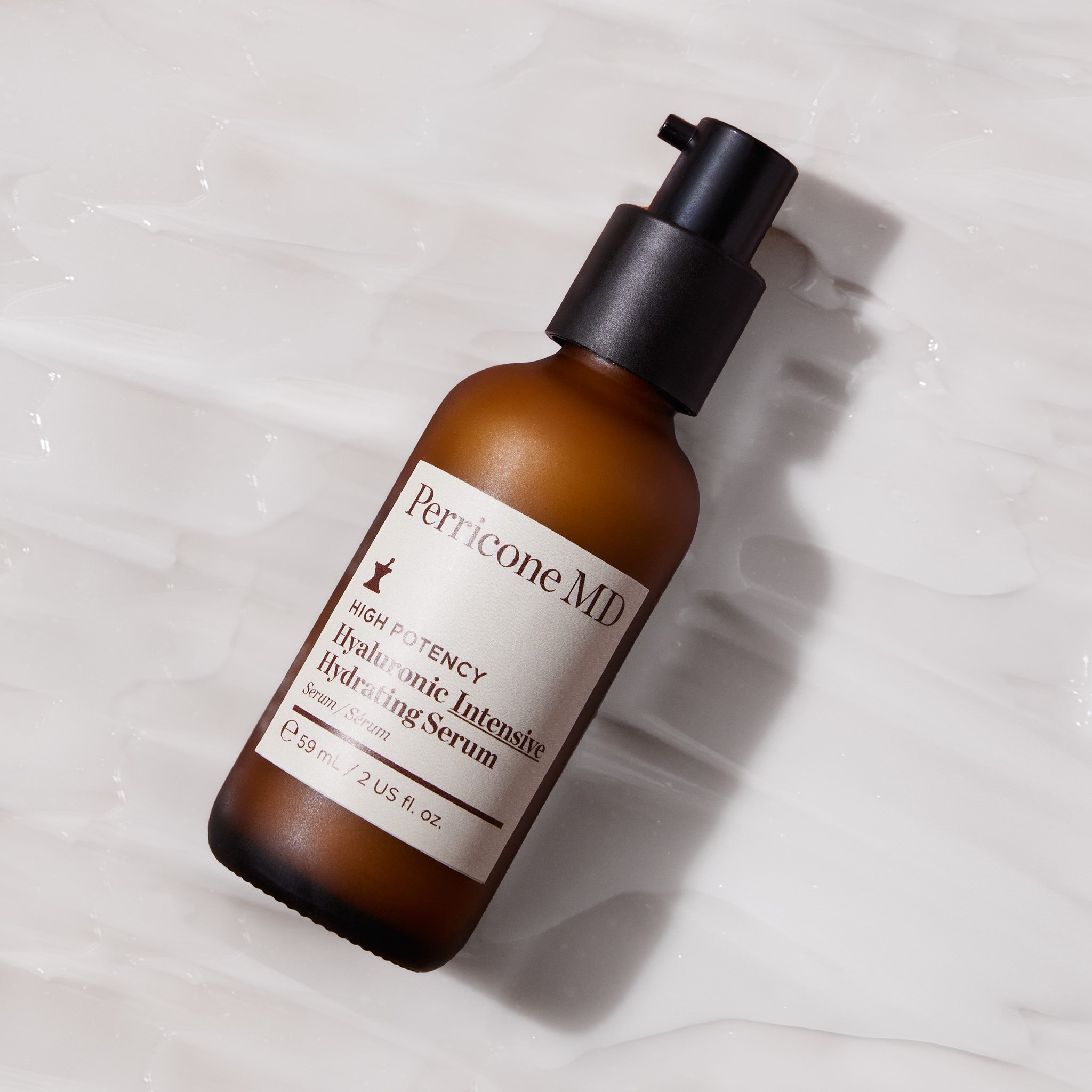 Step 5: Enhance & Extend
As summer ends, the focus may be on skin correction, but that doesn't mean we're ready to let go of our summer glows. The key is to keep it going in a safe, healthy way: with skincare-infused makeup. Your must-have glow-getter (AKA the best natural-looking bronzer): No Makeup Bronzer Broad Spectrum SPF 15. This sheer, buildable liquid formula gives skin a believable sun-kissed glow without any shimmer or glitter. Plus, skin-brightening ingredients such as Vitamin C Ester and chinese ginger plant extract help improve skin tone and radiance over time. It's summer skin in a bottle without any of the damage.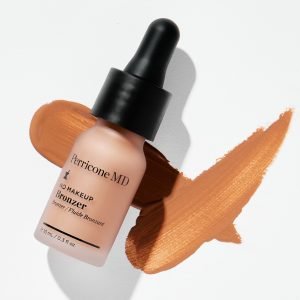 Bottom line: With these five simple steps, you can reverse the signs of summer skin damage, dryness and clogged pores, while keeping your healthy, sun-kissed radiance.