Spring has officially sprung and with warmer temperatures rolling in and more minutes of sunlight each day, schedules are naturally shifting. If there's one part of your day-to-day that must not be left in the dark days of winter, though, it's your skincare routine.
Sure, transitioning from cold to warm weather may mean opting for lighter moisturizers and extra sunscreen, but nevertheless, the essentials remain, well… essential. After all, maintaining a healthy glow as you age starts with consistency in the form of a twice-daily skincare regimen that features a quality cleanser, serum, moisturizer (with SPF for daytime use) and eye treatment.
This is true whether you are at home or on a spring getaway. Though if you happen to be traveling, we've taken some of the heavy lifting off you. Packing the necessities is easier than ever with these TSA-approved boxed sets, specially curated with a variety of skin concerns in mind.
If you have a dull, lackluster complexion, try
This brilliant selection of must-haves includes a Vitamin C Ester Brightening Cleanser, Cold Plasma Plus+ Advanced Serum Concentrate, High Potency Classics Face Finishing & Firming Moisturizer and Essential Fx Acyl-Glutathione Eyelid Lift Serum to complete your routine wherever you are. It's perfectly curated to help you achieve visibly firmer, smoother, more radiant skin on-the-glow. Bonus: it comes with a travel bag.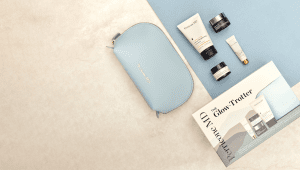 Double up on our most iconic neck treatment with this Cold Plasma Plus+ Sub-D/Neck duo. Make sculpted, firm and tightened skin along your neck and décolletage part of your vacation regimen to look and feel smooth, contoured and lifted all vacation long. Bonus: it'll help even skin tone, too.
This indulgent duo comes with a pair of rose-scented essentials that'll keep your complexion looking and feeling moisturized and luminous wherever the season takes you. With double the High Potency Face Finishing & Firming Moisturizers, this set will keep you hydrated while visibly smoothing, plumping and firming skin's appearance over time.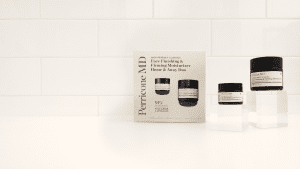 With our boxed sets, it's easy to maintain a rejuvenated glow while you travel. Browse our complete collection today so you never have to go without the essentials on your next trip. After all, your skin needs some seasonal TLC, too.