While you may think treating your skin with extra care is only important in the colder months, it is actually necessary year-round to maintain a healthy, youthful-looking glow as you age. 
Of course, this applies to more than just your face! In fact, some of the most important skincare routine essentials could be missing from your routine without you even realizing it. If this applies to you, we're determined to make this the last season you neglect these four areas.  
Lip
Lips are one of the first parts of your body to show signs of aging, often losing volume and forming lines and wrinkles earlier than other parts of your face. This visible maturation can be partially attributed to the fact that the lips are frequently forgotten in everyday skincare regimens. Since your body's cell renewal process naturally slows as you get older, replenishing your lips, along with the rest of your skin, is essential for keeping them soft, smooth and plump. Without the proper attention, lips are also left susceptible to over-exposure to environmental aggressors and the sun's rays, which only further contributes to them aging faster. 
Knowing how to take care of your lips is essential for keeping them healthy, hydrated and youthful-looking over time. Our Cold Plasma Plus+ Lip Therapy is an easy addition to your current routine that goes beyond your basic lip balm to target and dramatically improve the appearance of vertical lip lines, loss of volume, lipstick feathering, discoloration and rough texture. This multi-tasking lip treatment is packed with powerful ingredients like peptides, omega fatty acids, niacin and hyaluronic filling spheres to deeply nourish and support the lips' natural moisture barrier so they're left looking and feeling soft, supple and protected. 
Neck
Forgetting to apply your products below your chin is a huge skincare no-no. In fact, neck and chest skincare is an essential step if you want to prevent turkey neck, tech neck, sun damage and the like. Just as with your eyes and lips, the skin on your neck, chest and décolleté is thinner and, therefore, more delicate. Because of this, it must be properly cared for not just with serums and creams (yes, you should moisturize your neck), but with SPF, too! 
Don't worry if you're already seeing lines, wrinkles or discoloration in this area, though! Targeted skincare products exist to help improve the appearance of any skin imperfections you may notice. Cold Plasma Plus+ Neck & Chest Broad Spectrum SPF 25, for example, is the perfect essential to help visibly smooth the look of wrinkles, creases and crepey skin texture along your neck, chest and décolleté, while correcting the appearance of any uneven skin tone and sun damage. A true multi-tasking powerhouse!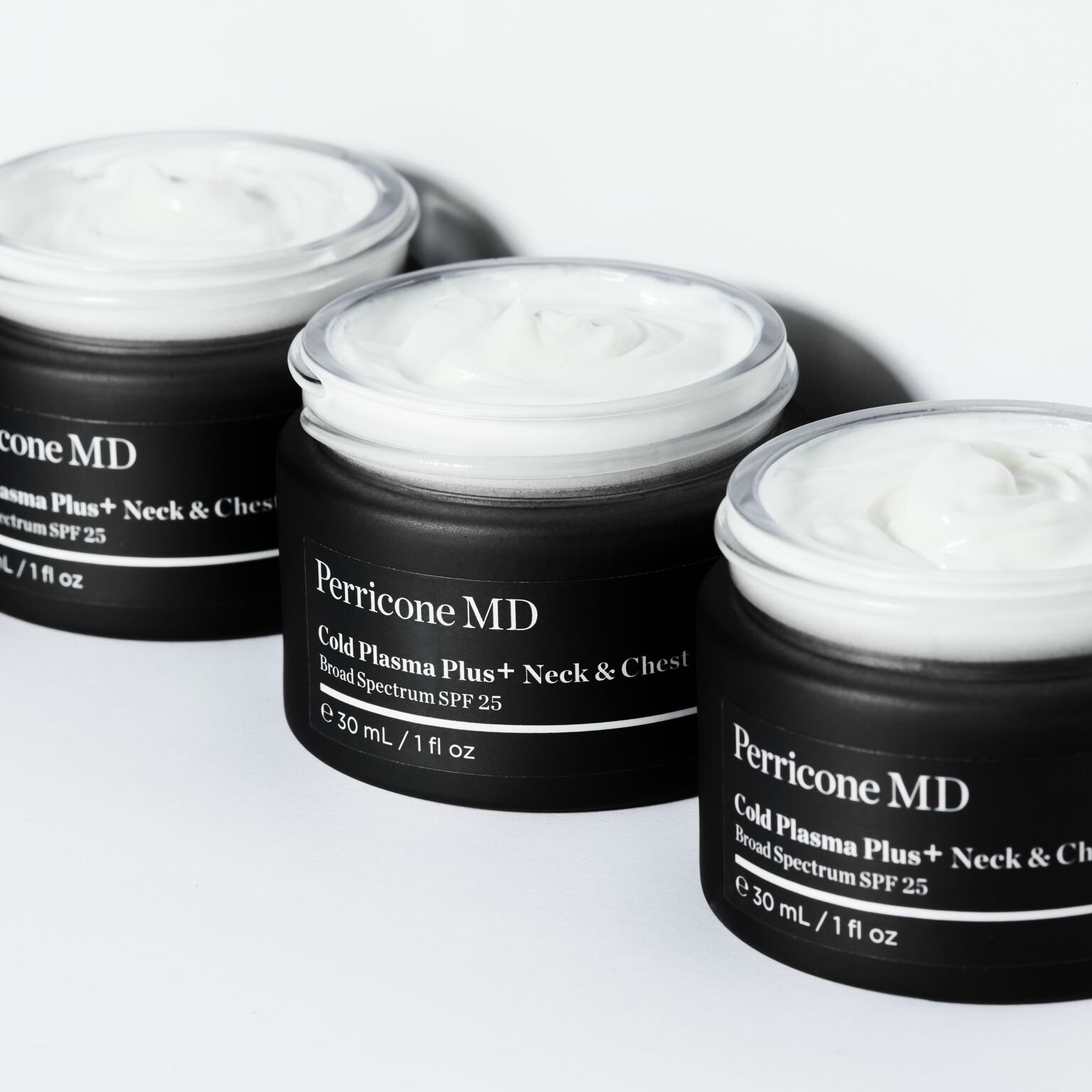 Hand
Don't let dry, chapped limbs get out of hand because, believe it or not, they'll be quick to show signs of aging and damage. Just think about how much you put your hands through each day! Between constant handwashing, exposure to environmental aggressors and a never-ending list of to-dos, they need all the TLC they can get. 
To keep your extremities soft, supple and crack-free, get your hands on Cold Plasma Plus+ Hand Therapy. This multi-tasking powerhouse is formulated with shea butter, phospholipids and glycine to soften, replenish and protect the thin, crepey skin on your hands through intense moisturization. In doing so, this silky cream diminishes the look of discoloration, while visibly firming, brightening and smoothing fine lines and wrinkles. We've got to hand it to Cold Plasma Plus+, it's the real MVP! 
Body
Your skin is your body's largest organ, so forgetting to take care of it is like skipping cardio at the gym — a mistake. Just consider how much your body moves, stretches and elongates throughout the day, pulling and scrunching its skin with each movement. Coupled with the fact that your body skin endures regular washing, shaving, exfoliation, sun exposure and more, you can surely see what makes whole-body skincare non-negotiable. 
Maintain youthful-looking skin from head to toe with a one-and-done skin therapy like High Potency Hyaluronic Intensive Body Therapy. This lightweight, nourishing body formula is designed with four forms and two natural building blocks of hyaluronic acid for intense nourishment to comfort, condition, revitalize and protect dull, dehydrated skin.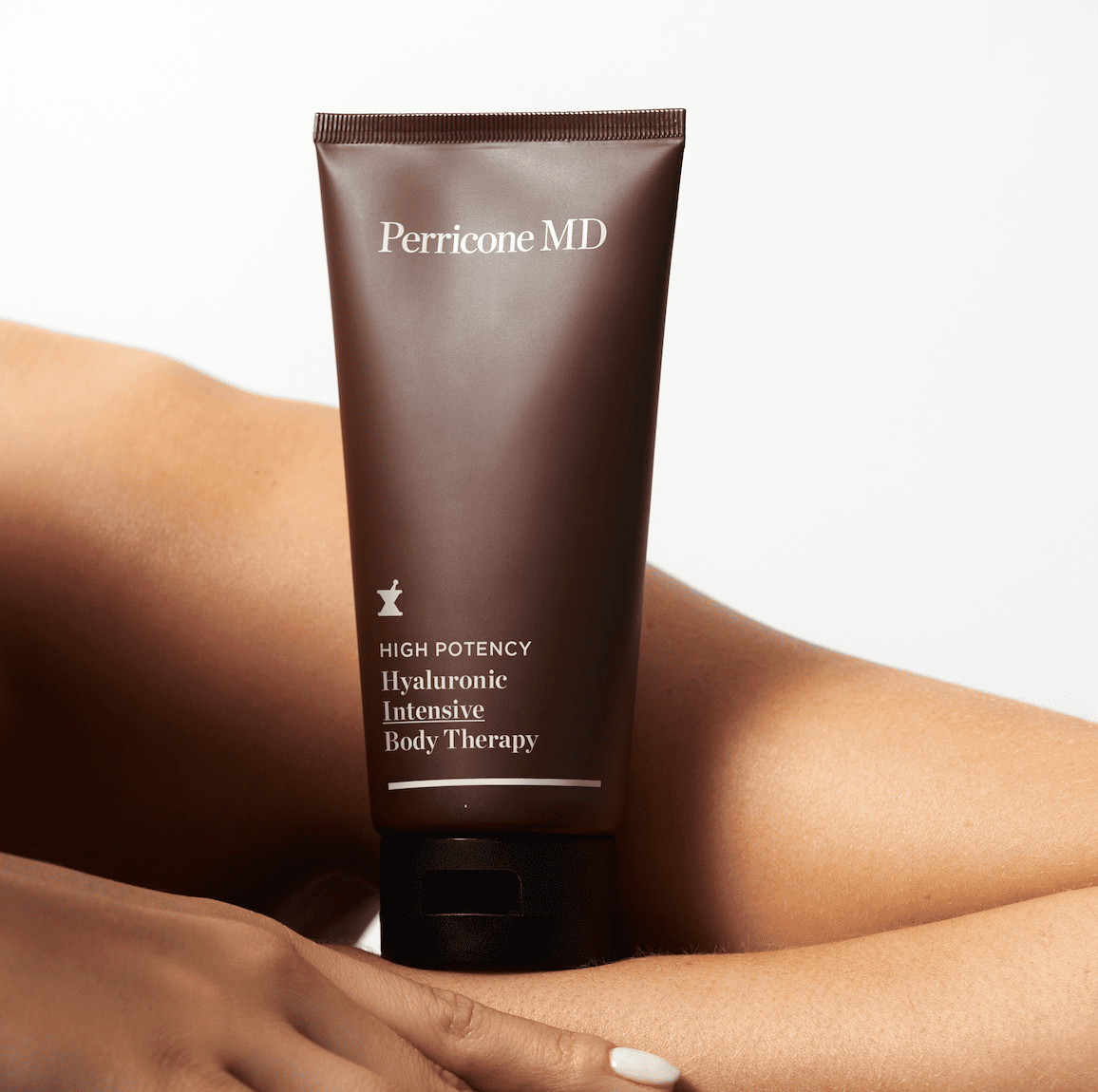 Were you forgetting something in your routine? If so, forget no more! With a few additional steps, you'll be glowing from head to toe, all year long. You won't regret it.