Achieving your goals, especially when it comes to your skin, can seem like an arduous, never-ending task. It takes patience and consistency to begin seeing the transformative impact of your skincare regimen. But what if we told you that masks are a simple add-on that can help take your current routine to the next level for enhanced results?
While, of course, masks can never work solo, Perricone MD Director of Education, Rosalba Martone shares that, "Incorporating them into your existing skincare routine is a nice boost to achieve your desired results. Whether it's delivering instant hydration or detoxifying and purifying skin, these benefits surpass that of just a moisturizer or cleanser alone."
We don't know about you but that's music to our ears. Plus, the beauty of it is that, no matter your skin concern, you can count on there to be a mask to target and improve it. There are rich cream masks, lightweight gel masks and serum-soaked sheet masks to replenish, moisturize and plump. There are clay masks and exfoliating masks to detox and purify. And then there are thicker overnight masks that work overtime to deliver powerful results while you snooze.
With so many options, though, it can be hard to know which one you need, so we're breaking it down for you so you can get just the boost your skin needs.
This cream mask is Perricone MD's latest addition to our mask assortment. It's as rich and nourishing as they come, quickly acting to restore essential moisture to keep dry skin away. Formulated with four forms and two natural building blocks of hyaluronic acid (HA), it replenishes and conditions skin with instant and long-lasting hydration. The mix of molecular weights in this exclusive Hyaluronic 4 + 2 Complex allows the HA to be effectively absorbed. Meanwhile, DMAE works to intensely firm and plump your complexion and shea butter, rich in vitamins A and E, provides extra moisturization and helps visibly improve the appearance of dark spots and wrinkles.
Pro Tip: Use this High Potency mask after sun exposure, Martone suggests, to replenish and rehydrate skin after its been zapped of moisture.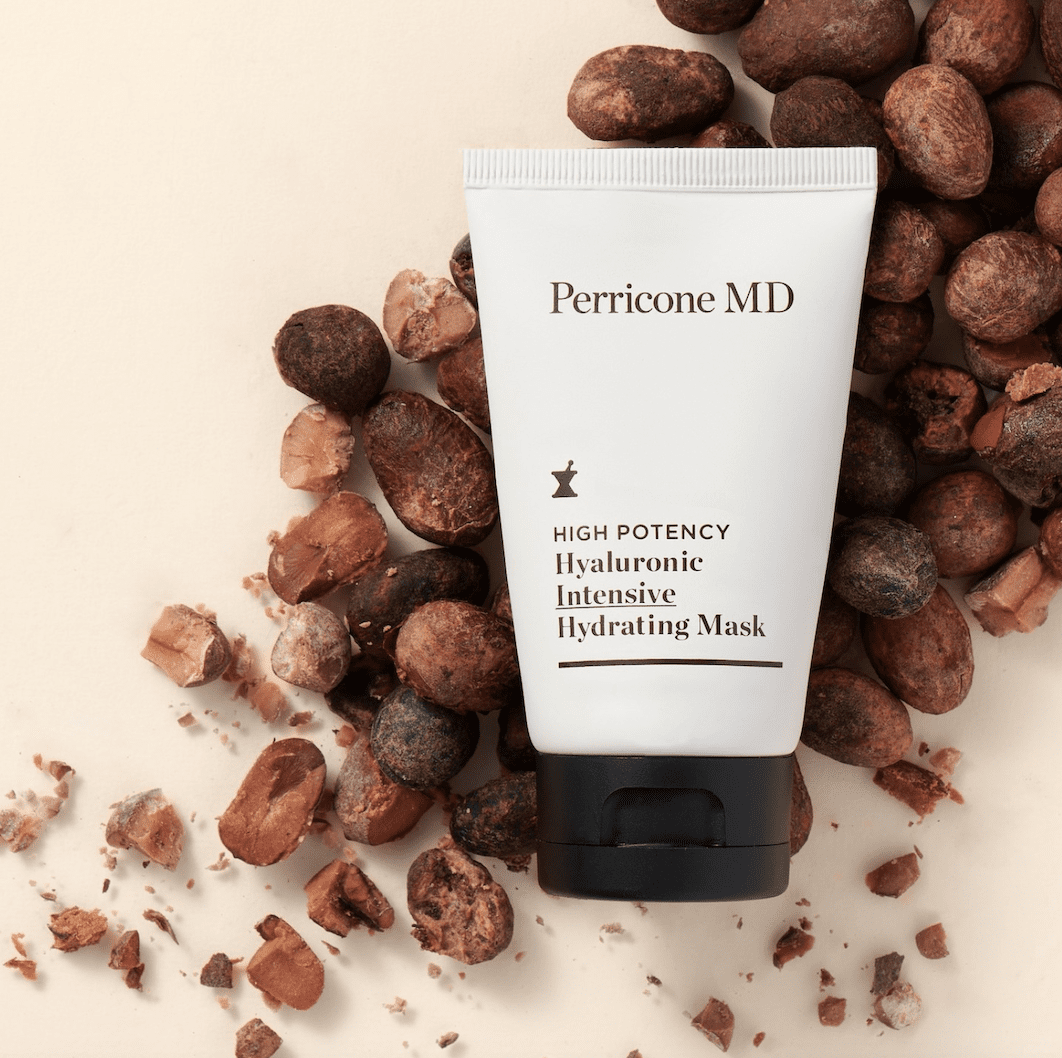 This innovative two-piece sheet mask delivers an instant pick-me-up for your skin, leaving it feeling renewed and replenished. It is formulated with a concentrated dose of our proven and potent Cold Plasma Plus+ sciences to promote the most visible signs of healthy, youthful-looking skin faster than ever before (thanks to our proprietary liquid crystal delivery system). To do so, Vitamin C Ester brightens and smooths and copper tripeptide refreshes and revitalizes while phospholipids help support skin's barrier function.
If you want to address excess oil and clogged pores, consider: Chlorophyll Detox Mask
This intensely purifying, gel-to-clay mask detoxifies skin for an instantly smoother, clearer and brighter appearance. Formulated with chlorophyll-enriched microcapsules that burst upon application, it helps to balance oil-prone skin while minimizing the look of pores, lines and wrinkles.
This clarifying clay mask is the perfect addition to your regimen if you struggle with blemishes or acne-prone skin. Used several times a week as a mask or spot treatment, it is formulated with maximum strength salicylic acid, bentonite clay and lactobacillus ferment to gently exfoliate, unclog pores, remove impurities, absorb excess oil and target blemish-causing bacteria. Meanwhile, willowherb extract helps soothe skin to reduce the look of redness for skin that's visibly healthy, balanced and clear.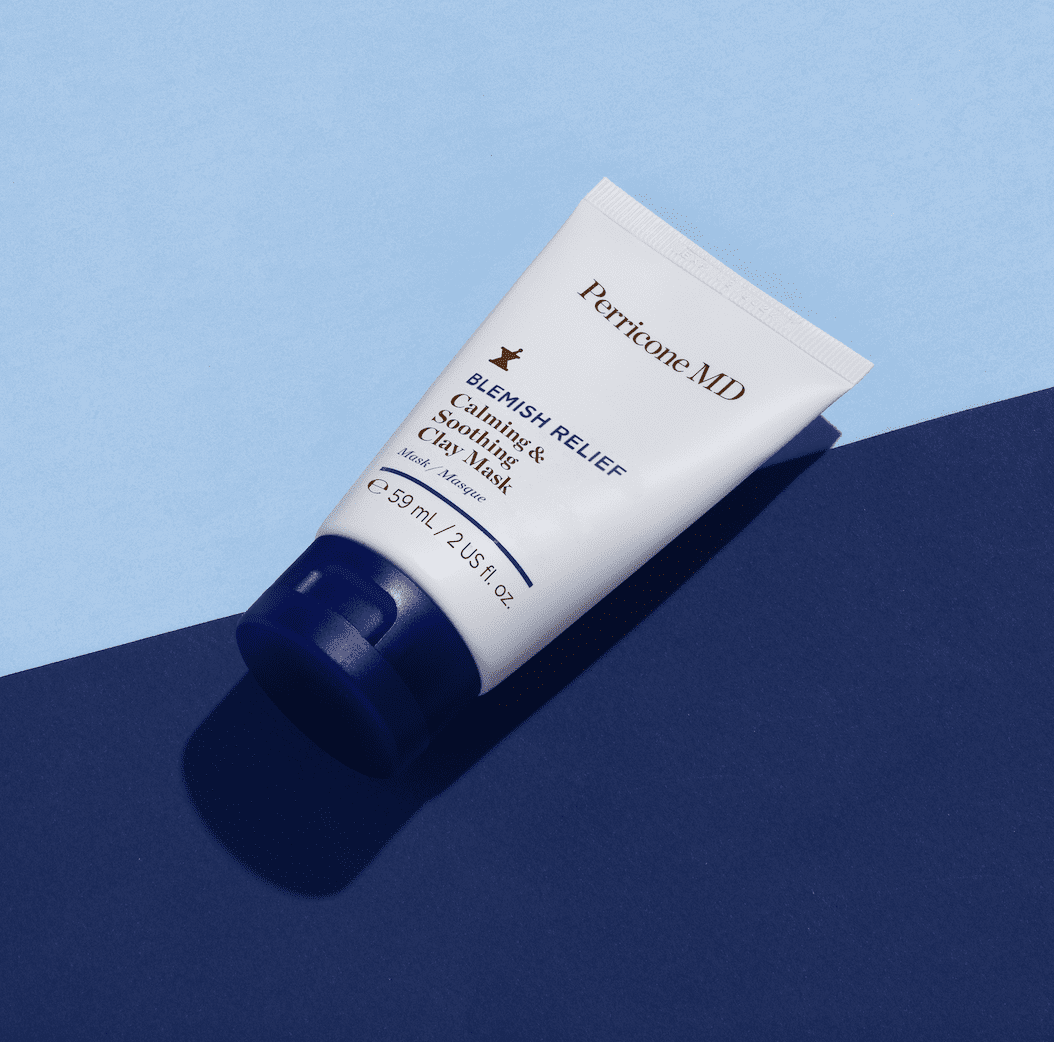 If you want to address loss of firmness, enlarged pores, fine lines and wrinkles, consider: Multi-Action Overnight Intensive Firming Mask
This comprehensive and restorative overnight mask will have you sleeping soundly as it works overnight to deliver a more hydrated, smooth and youthful-looking complexion by morning. Velvety-rich, this advanced formula uses DMAE to intensely firm, coconut oil to hydrate and condition and Alpha-Lipoic Acid to work as an antioxidant (it's nature's most powerful).
Ready to turn your regimen up a notch? Perricone MD has a face mask for all your needs.