For some, February 14 is a day worth forgetting, but for us… well, we encourage you to embrace any excuse to practice a little extra self-care, whether you're single or taken.
Regardless of your relationship status, there are actually many benefits of self-care, from increased confidence and resilience to lower anxiety levels and increased happy hormones. Spending time alone is one such way to help you fall further in love with YOU.
Celebrate with these Valentine's Day ideas at home for a stress-free agenda that'll have you indulging, unwinding, pampering and treating yourself to some much-needed "me time" — and loving every minute.
Unwind with a meditative activity.
Start your Valentine's Day with a meditation or yoga session to exercise and tone your body while soothing and quieting your mind. Whether you take a class in studio, tune into a virtual session or commit to a self-guided practice, you'll feel instantly destressed and invigorated to get you prepped to take on the rest of the day with a happy heart and mood. We love activities that are both physically and mentally beneficial!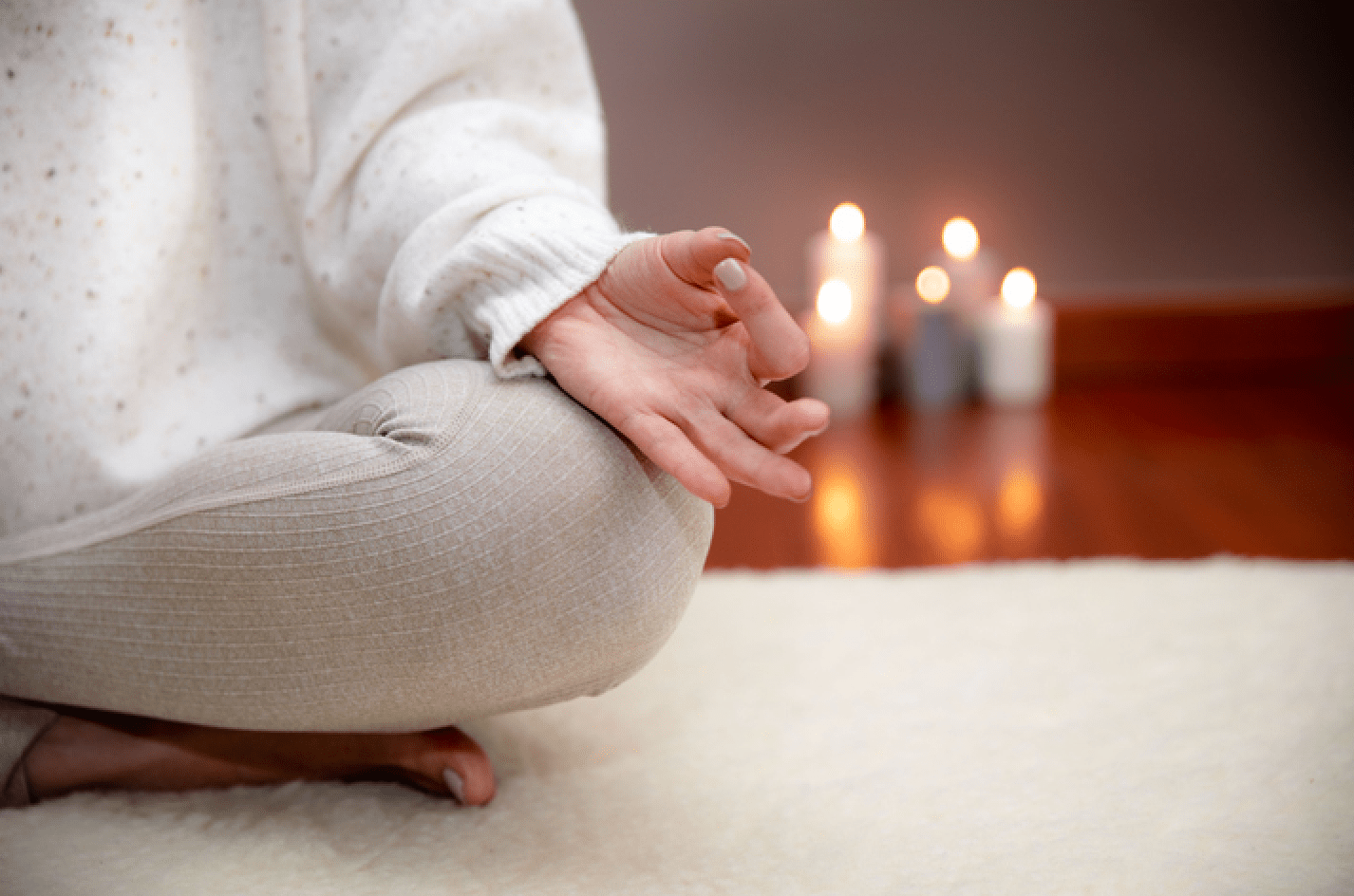 Make a feel-good homecooked meal.
Though it takes more time than placing an order at your favorite take-out spot, homemade fare is unmatched. Turn on your favorite playlist, light some candles, pour a glass of red wine and chef up a love day dinner that's both delicious and heart healthy. After all, who could argue with a heart full of self-love and a belly full of salmon? You deserve this.
Mustard and Coriander-Crusted Salmon with Watercress
1 tablespoon coriander seeds
1 teaspoon mustard seeds
Pinch of crushed red pepper flakes
1 ¼ pounds skinless wild salmon fillet, in 1 piece
Salt and freshly ground black pepper
1 tablespoon plus ½ teaspoon Dijon mustard
1 tablespoon plus 1 teaspoon extra-virgin olive oil
1 tablespoon fresh lemon juice
2 bunches or bags watercress (8 ounces), thick stems discarded
1 cup tightly packed fresh flat-leaf parsley leaves
Preheat the oven to 425 degrees F.
Combine the coriander seeds, mustard seeds and crushed red pepper flakes in a spice grinder and coarsely grind.
Season the salmon fillet with salt and black pepper, then spread 1 tablespoon of mustard evenly over the fillet. Press the ground spices into the mustard.
Heat 1 teaspoon of oil in a large, nonstick ovenproof skillet over high heat. Add the salmon fillet, mustard side down, and cook until lightly browned for 2 to 3 minutes. Carefully turn the salmon over and transfer the skillet to the oven. Roast the salmon for 6 minutes or until cooked through. Transfer the fillet to a cutting board.
Meanwhile, in a medium bowl, whisk the lemon juice with the remaining 1 tablespoon of olive oil and ½ teaspoon of mustard. Add the watercress and parsley, season with salt and black pepper and toss to coat. Cut the salmon fillet into 4 pieces and serve with the salad.
Pamper yourself.
Follow your delicious meal with a calming bath, new book or luxurious skincare routine to ease yourself into complete relaxation mode. Should you include the latter in your Valentine's Day agenda, our Smoothing & Rejuvenating Duo is a great place to start — it got its name for a reason. Beyond smoothing and rejuvenating, this daringly potent Essential Fx Acyl-Glutathione duo delivers optimal nourishment to give you the gift of visibly smooth, lifted eyes and plumper, firmer-looking skin. Trust us, you'll be swooning over your own complexion.
Treat yourself to a gift that keeps on giving.
As Miley Cyrus sings, "I can buy myself flowers," and by flowers, she really means anything — skincare included. Continue pampering yourself well after February 14 with new products that'll make you look and feel your best every day.
For a limited time, double up on self-care with one of our select duos to truly embrace a peaceful Valentine's Day alone. Use code: LOVE