Learn more about Remi
Remi Ishizuka is an influential content creator who shares lifestyle and wellness tips, drawing inspiration from her Japanese and Taiwanese heritage. She has a passion for sharing her beauty rituals, skincare recommendations and self-care practices.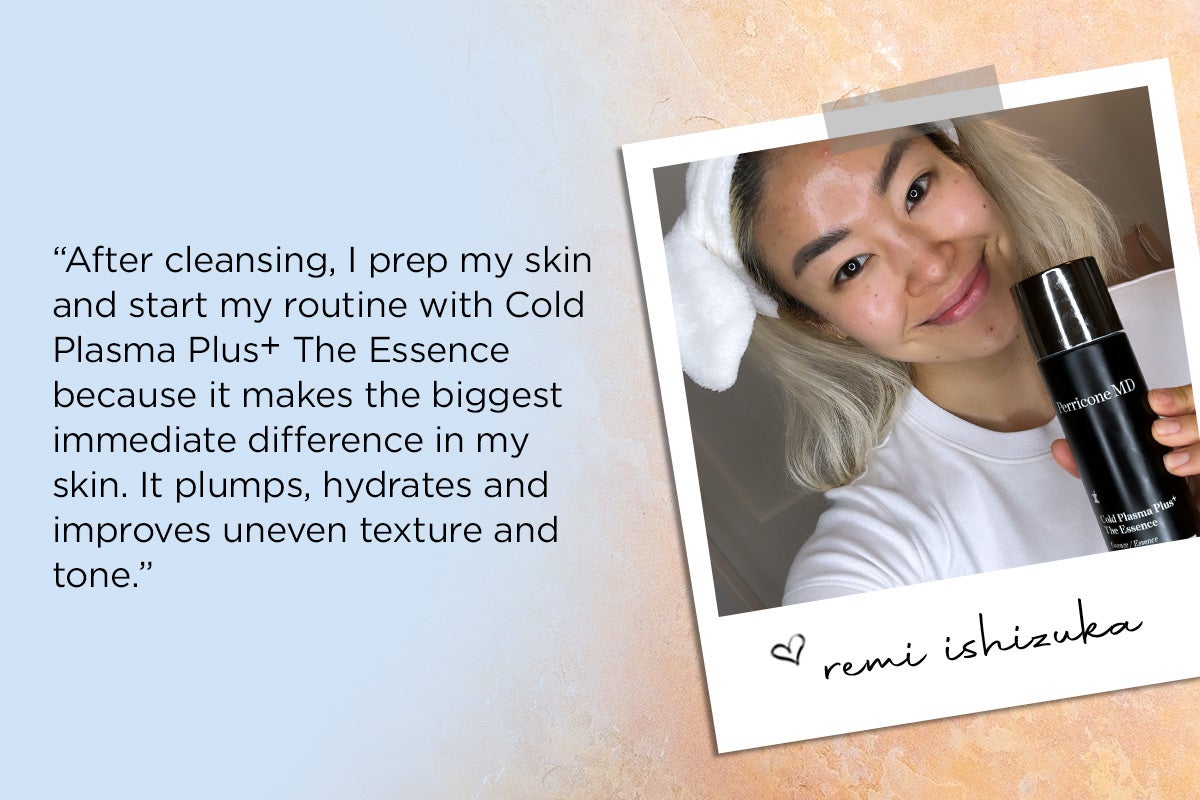 Cold Plasma Plus+ The Essence
A lightweight treatment formulated with amplified levels of the proven Cold Plasma Plus+ sciences to target and improve the feel of loss of radiance, uneven texture and uneven tone. Fast-absorbing and intensely hydrating, this balancing essence uses a proprietary liquid crystal delivery system for faster and effective absorption of key ingredients into skin's surface to visibly improve skin clarity. Leaves skin looking and feeling smooth, plump and revitalized with a youthful radiance.