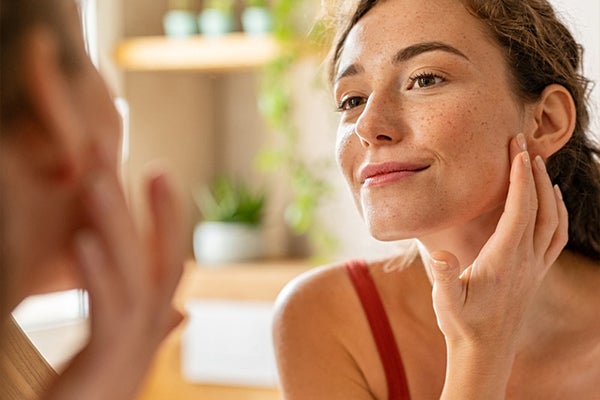 WHAT DOES HYALURONIC ACID DO FOR YOUR SKIN?
No matter what season it is, our bodies require moisture. That's one of the many reasons hyaluronic acid is essential. A powerful humectant found naturally throughout our bodies that keeps your skin replenished with the hydration it craves. With a unique capacity to retain water, there's no wonder it's become a go-to ingredient in skincare.

Since the hyaluronic acid in our bodies, nearly 50% of which is found in our skin, depletes over time as we age. This results in gradual sagging and loss of volume, firmness, plumpness and hydration.

Hyaluronic acid's ultra-hydrating benefits have an unmatched ability to fend off dryness and have a noticeable anti-aging effect on the skin, including plumping, smoothing, firming and significantly reducing the appearance of fine lines and wrinkles. So, incorporating hyaluronic acid it in your skincare regimen is practically foolproof for all skin types.
FEATURED PRODUCTS
Added to your cart
Sorry, there seems to have been an error. Please try again.
Subtotal: ( items in your cart)
Complete your order to earn points
Quick Buy
Sorry, there seems to have been an error. Please try again.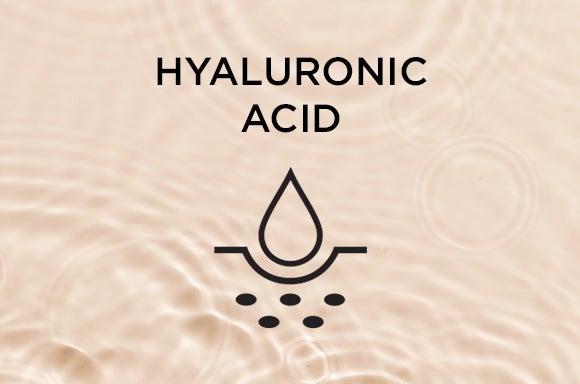 THE SCIENCES
Hyaluronic Acid (HA) is an important part of the skin's natural support structure. A low molecular weight enables it to effectively penetrate the skin's surface. Hyaluronic acid visibly combats crepiness and smooths rough skin texture by providing deep, nourishing hydration. This powerful substance is more hydrating than any other known skincare ingredient.
Our exclusive Hyaluronic 4 + 2 Complex, which features 4 forms and 2 natural building blocks of hyaluronic acid delivers instant and long-lasting hydration for a smoother, plumper-looking complexion. A mix of molecular weights allows it to penetrate different layers of skin, and since we lose HA in our body with age, topical application supports the skin's natural ability to retain moisture.
LEARN MORE ABOUT HYALURONIC ACID